Toast Payroll & Team Management
Speed up employee onboarding, simplify payroll, and ensure your team is paid on time.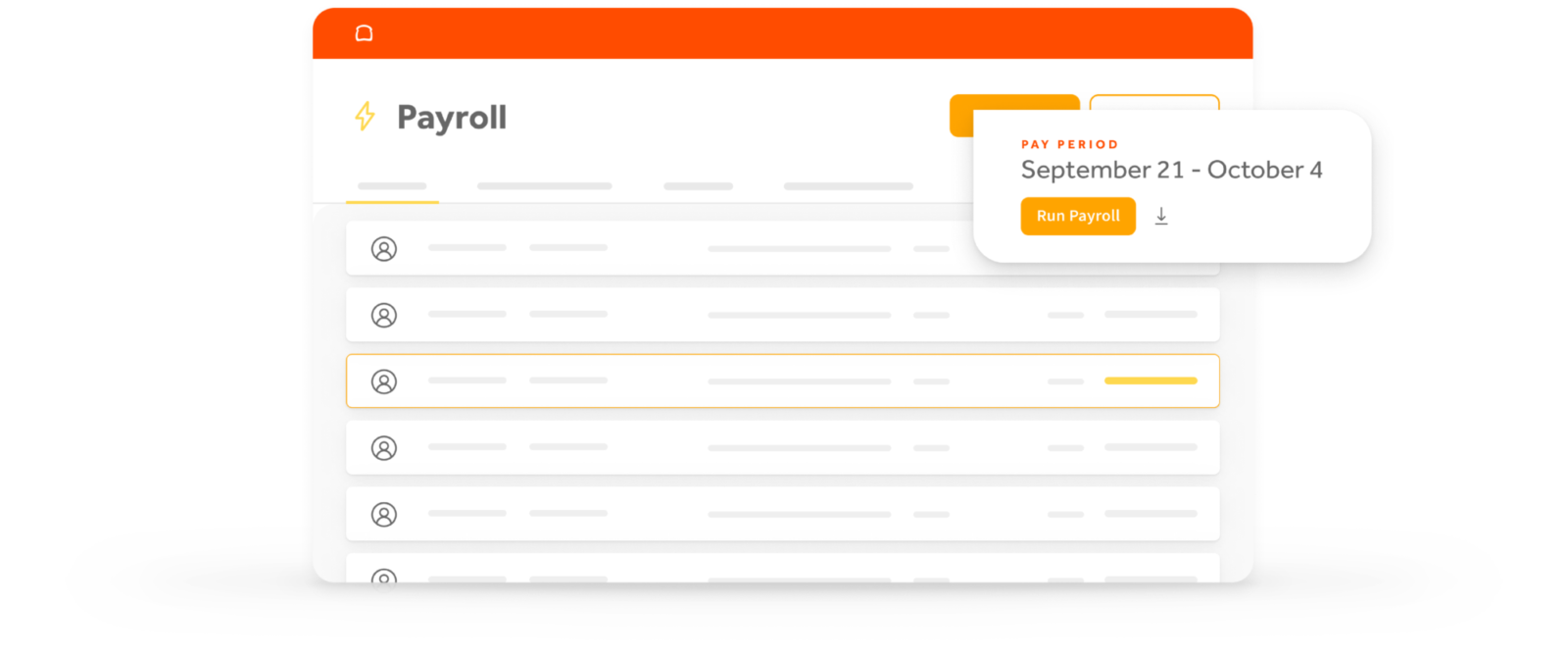 Save time and money with an integrated restaurant payroll and staff management system
Use this calculator to find out how much you could save, per year, by switching to Toast Payroll & Team Management.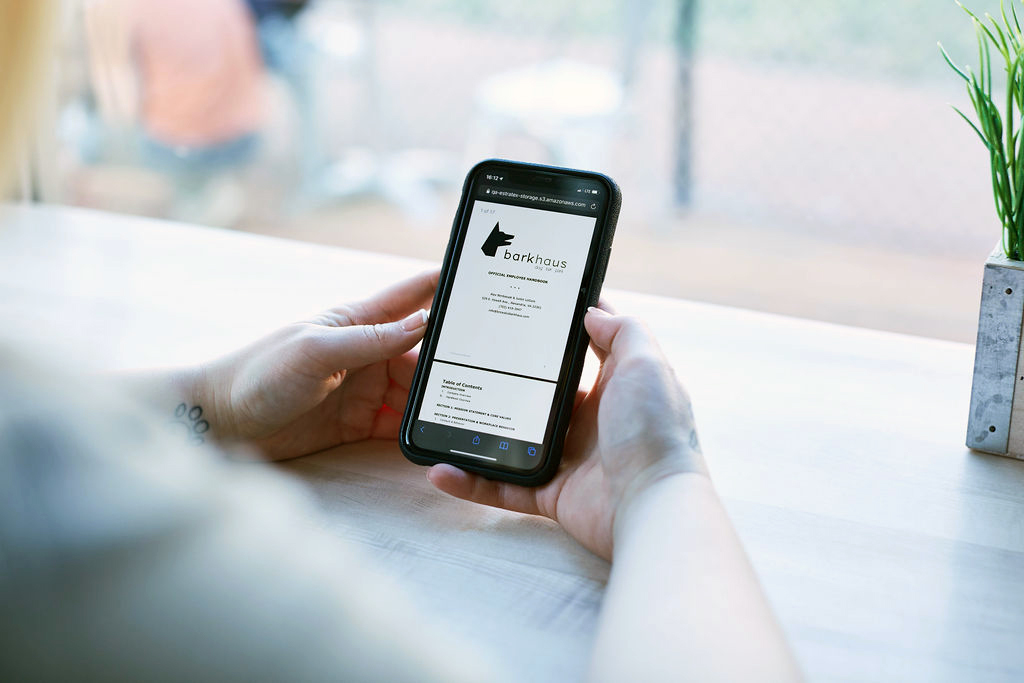 Onboard without the headache
Easily bring new employees onto the team and up to speed.
Digital new hire onboarding Ditch the file cabinet with a paperless process for your new hires.

Mobile workflow for employee set up New team members can set up their profile, fill out I-9 and W-2 forms, and choose how they'd like to get paid - all from their phones.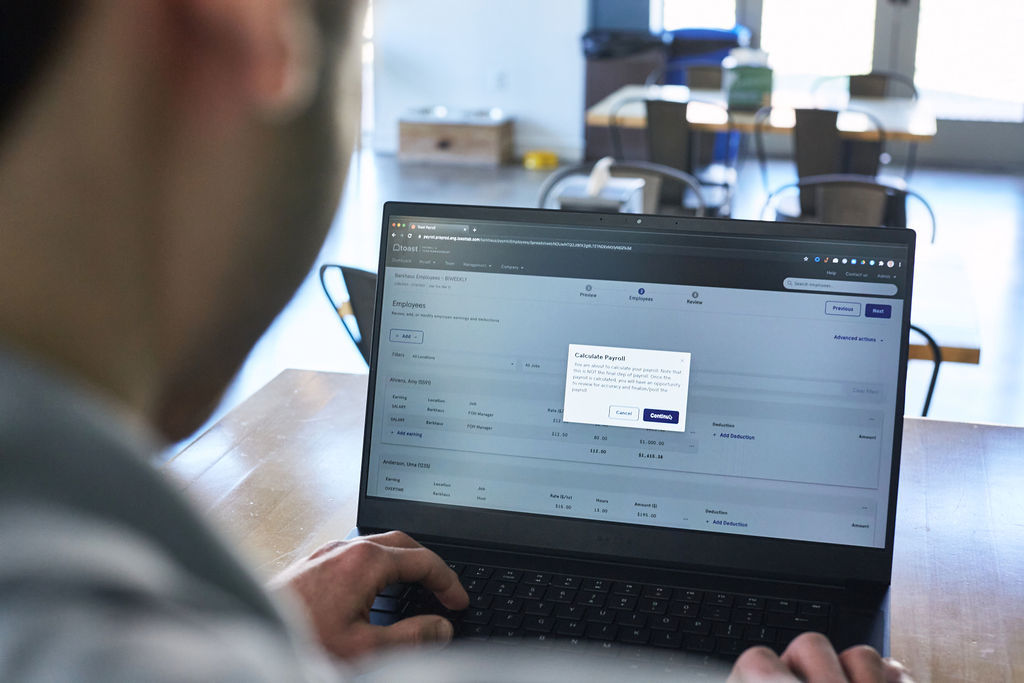 Stop dreading payroll day
Pay your team accurately and quickly, so you can get back to doing what you love.
Simple payroll processing in all 50 states Skip the manual uploads and post payroll in three easy steps.

Payroll taxes filed Toast will remit and file your federal, state, and local payroll taxes*.

Direct deposit, printed check, or pay card options Choose the best fit for paying your team, including options that are free for you like Toast Pay Cards and our new self-serve check printing feature.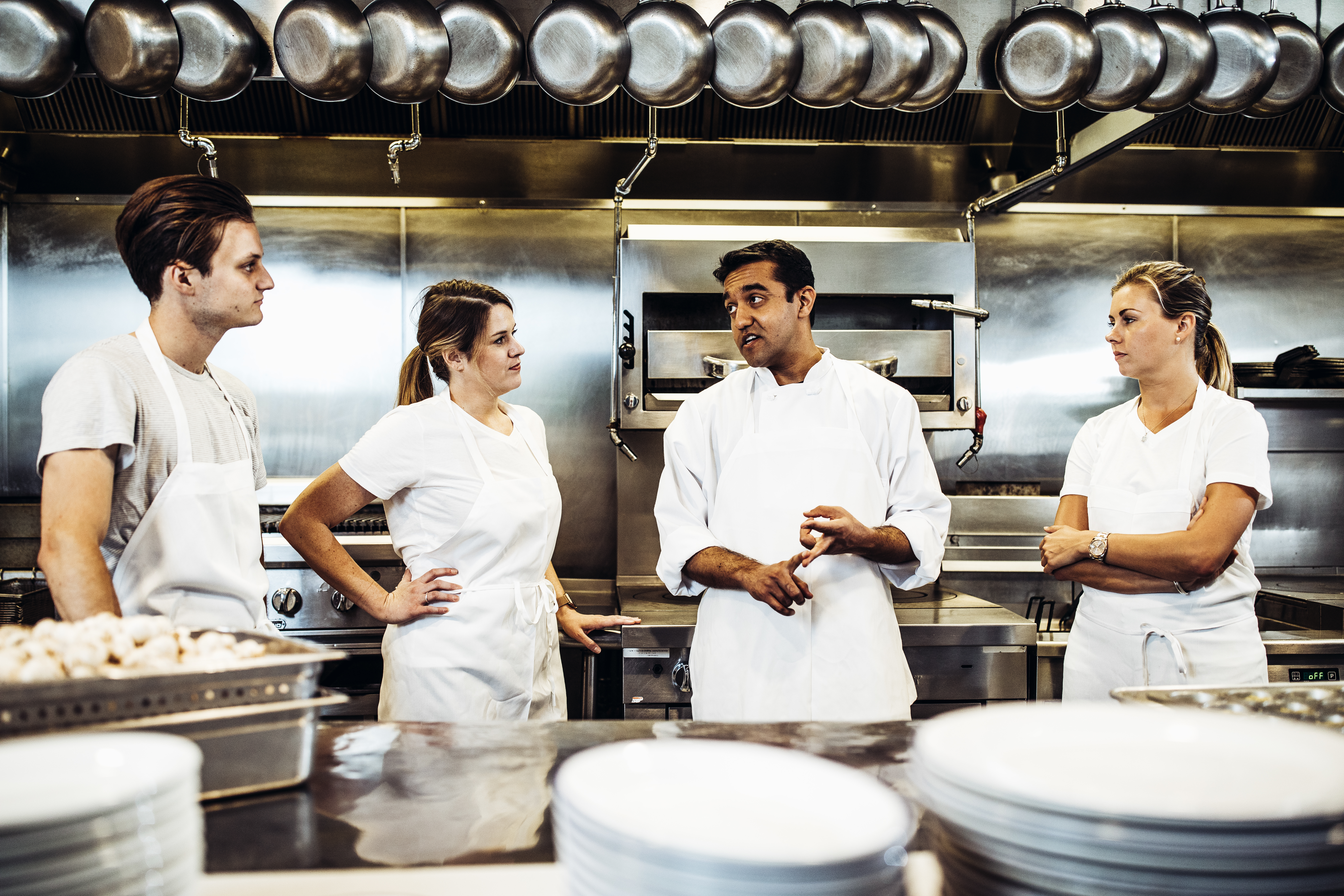 Managing your team just got easier.
Simplify the day-to-day of your job with a single platform for payroll and team management.
Toast POS timesheet integration Employee punches sync directly to payroll, saving you time each pay period. Plus, you can offer, approve, and track time off in one system.

Employee scheduling Save time and control your labor costs by using an integrated solution to easily build schedules, communicate with your team, and simplify those exhausting scheduling tasks each week.

Integrated tip pooling Toast Tips Manager syncs your pooled tips from POS directly with Toast Payroll - eliminating the Excel spreadsheets.

HR Toolkit, powered by Mineral Access to restaurant-focused HR content, including employee handbook templates, alerts for new regulations, and FAQs
SUCCESS STORIES
Why Restaurateurs Choose Toast
"Toast had the ability to be small, but it could also take care of all those numbers, payroll, and taxes and Toast really hit all those marks of they've got the restaurant aspect and allowed me to spend time on creating new recipes and sourcing good beer."
Justin LeGore
Co-Founder at Barkhaus
"Now, it takes me 30 minutes to do payroll for 50 employees with Toast Payroll. Ultimately, Toast Payroll allows me to spend more time with my guests and my food - that's what I should be doing."
James Dumas
Owner at One0Eight Bistro
WHY TOAST
The Point of Sale Platform Powering the Most Successful Restaurants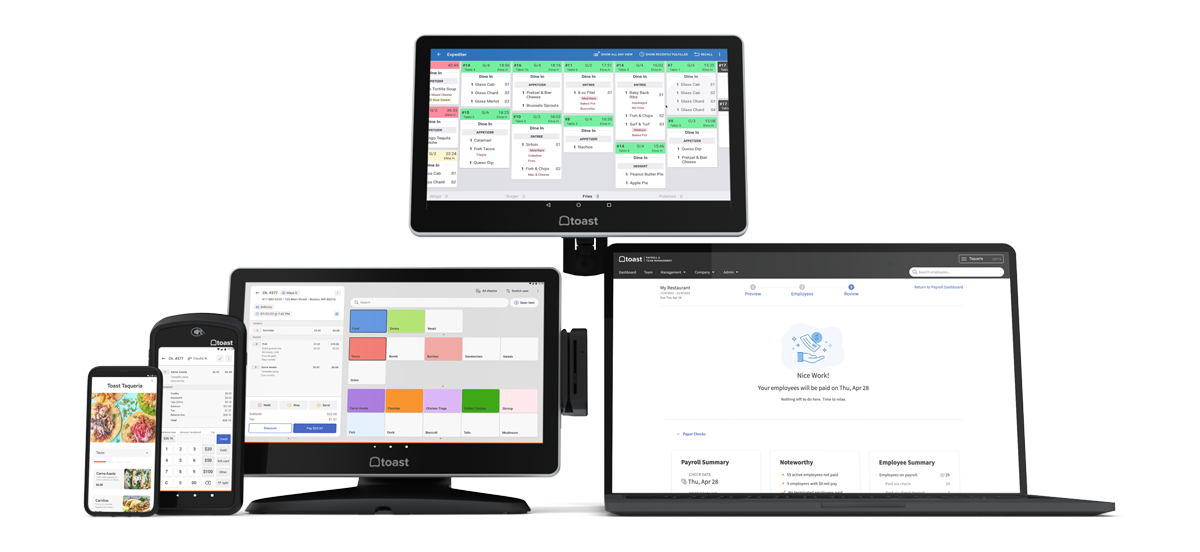 By requesting a demo, you agree to receive automated text messages from Toast. We'll handle your info according to our privacy statement. Additional information for California residents available here.
1Based on past performance at Toast Payroll & Team Management customers. Results may vary.
*Local filings may not be available in some jurisdictions.
Powered by Froala Editor