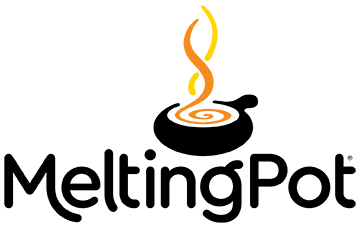 ---
Location
Multiple Locations
---
Products Used
Toast POS
Online Ordering
Results
34
locations with Toast Online Ordering
Customer Story
Melting Pot Adds Toast Online Ordering To 34 Locations, Offers Takeout For First Time Ever
Melting Pot, the premier fondue restaurant franchise with 100 locations in 31 U.S. states, Canada, and Mexico, offers takeout for the first time in the restaurant's history, in response to COVID-19, with the help of Toast Online Ordering.
With 96 locations across the United States, large scale rollouts can be challenging for the team at Front Burner, the franchise management company for Melting Pot, which had begun rolling out Toast POS to all Melting Pot locations. With COVID-19 devastating the restaurant industry, the challenge became even greater.
Uncertainty Amid A Global Pandemic
Having wrapped up Valentine's Day, their biggest day of the year, the team at Front Burner felt they were in a great place heading into the rest of 2020. That positivity would be shaken as all Melting Pot locations were temporarily shut down because of statewide and county dine-in bans caused by COVID-19.
"That was a pretty big shock to our system," says Front Burner VP of Information Technology, Randy Barnett. "We had to turn on a dime and make adjustments at the unit level as well as the organization level."
Barnett is responsible for the entire technology footprint for Front Burner's portfolio of restaurants, which includes flagship brand Melting Pot, as well as fast-casual concept Oronzo Honest Italian.
The team quickly got to work on making takeout available. They had already done some thinking on how takeout could work at Melting Pot but were forced to adopt Melting Pot To-Go much sooner than anticipated.
"Honestly, it was just out of necessity. We needed to figure out ways to generate income because we were not allowed to do any sort of in-house dining."
Takeout Isn't As Simple As Putting Cheese In A Box
The team knew that getting guests to adopt Melting Pot To-Go would be no small task, having never done takeout before. Luckily, Melting Pot was able to turn to its base of loyal customers as it made the pivot.
"You don't want to do anything that's going to hurt your brand," Randy says. "There was quite a bit of thought that went into it from a marketing, R&D and operations perspective."
As Senior Manager of Business Systems at Front Burner, Kristen Whitlock plays a key role in implementing any technology solution. Adding takeout requires careful planning to make sure that the guest has a great experience.
Whitlock explains, "Not only is it the technology to sell, but all these other little things like making the timing work, making sure that [guests] are not getting there too late or too early, firing to the kitchen at the right time..."
Despite the complexity, the team made sure guests were able to enjoy Melting Pot for all the occasions they normally would by taking it home with them.
Online Ordering Has Become A Competitive Necessity
Without dine-in, Melting Pot quickly shifted to online ordering. With half of their locations on Toast POS, they found themselves in a tough spot. Luckily, Toast had recently launched Toast Now™, which allowed locations not using Toast POS to take advantage of Toast Online Ordering.
"The key thing was that we wanted to turn this on quick," Randy says. "We heard about Toast Now™ and that solidified our decision to say let's do this."
Melting Pot broke from the mindset that it wasn't a to-go restaurant. They recognized that guest behaviors were changing and saw that guests expect consistent online ordering experiences across locations.
"Because of how accelerated we wanted to get this program out there, the fact that it was readily available to us and that the first three months were free was an extra bonus," Kristen adds. "Having that platform that looks the same [for all locations] was really nice too."
Powered by Froala Editor
The team isn't approaching this as a temporary solution. They're convinced these technologies are here to stay.
"Online [ordering] is going to be something that this entire industry is going to see more and more of," Barnett notes. "I think it's going to be a competitive necessity for anybody in the restaurant business to have some sort of online ordering and takeout program."
A Partnership Built For Growth
With so much investment in Toast, the team is in constant communication with their Restaurant Success Manager to discuss plans, learn new features, as well as make suggestions for how Toast can get even better.
"Toast is technology-forward and is willing to do the things to get it to the next level," Whitlock adds. "[Toast is] willing to listen and take the enhancements we want and get them into a road map."
Toast has also helped Melting Pot introduce new contactless payment technologies to help keep their guests safe during the COVID-19 pandemic. Melting Pot was one of the first restaurants to pilot Toast's new Scan to Pay feature. Despite COVID-19 throwing off the POS rollout plans, the partnership has only grown stronger.
"With COVID-19, you find out what your partners are made of," Barnett says. "One of the first things that Toast did was check on us. Not to mention the fact that they were quick to step up and offer financial relief to our locations and that that was very much appreciated, not only by the team here at Front Burner but by our locations because they were facing unprecedented times. At the risk of their own business Toast did that, and that did not go unnoticed."
As Front Burner continues to grow, they have looked to Toast to grow with them.
"Front Burner Brands is a growth company," Barnett says. "One of the nice things about our partnership with Toast is that we know that it will translate well to all of our current and future brands. We want to be able to offer the best level of support to all of our concepts and to be able to have a platform that is very transferable is important to us."
With 55 locations on Toast POS, 34 using Toast Online Ordering, and more locations being added, the team is confident they've selected a solution that can truly scale to their needs.
Powered by Froala Editor