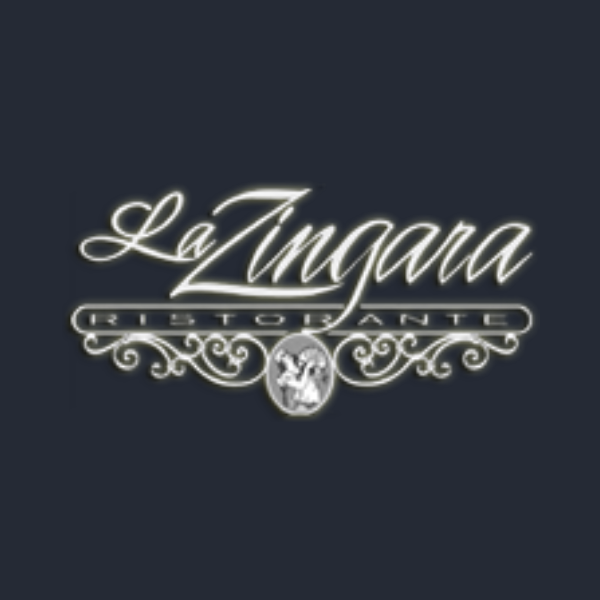 ---
---
Products Used
Toast POS
Toast Now™
Online Ordering
Toast Takeout
Email Marketing
Results
$1,500 to $25,000
increase in monthly takeout volume
Customer Story
La Zingara Increases Monthly Takeout Volume From $1,500 to $25,000 With Toast Now™
La Zingara, a fine dining Italian restaurant in Bethel, Connecticut, stays in business by pivoting to takeout-only in response to COVID-19 outbreak, and grows monthly takeout volume by nearly 1600% thanks to Toast Now™.
As an authentic trattoria, known for high-end imported Italian ingredients, rustic preparations, and a unique dining room atmosphere, La Zingara has never relied on its takeout business as a significant source of income.
With restaurants being forced to close their dining rooms in response to the COVID-19 outbreak, Lisa Tassone, owner of La Zingara, has had to completely change her restaurant operations in order for her restaurant to survive.
She's been able to quickly pivot to takeout with the help of Toast Now™, a solution that lets restaurants set up digital channels, like online ordering, a mobile ordering app, contactless delivery, e-gift cards, and email marketing with no hardware or POS purchase required.
Navigating Uncertainty With The Help Of Toast
Lisa needed to find a solution that preserved her margins as much as possible while still allowing her to own the guest relationship and have access to guest data. Being a Toast customer at her other restaurant, Broken Symmetry Gastrobrewery, she called her account executive to discuss online ordering. Even though La Zingara wasn't a Toast customer at the time, she asked if Toast had a solution for restaurants who weren't POS customers.
"I was immediately thinking about how to make it work," she says. "I didn't want to move to those online solutions that take the whole profit away. Within days, I got a call saying that Toast had built a solution for restaurants using another POS."
The service she received from her Toast rep was a major driving force in her decision to add Toast Now™ at La Zingara.
"The service he provided was great, but what made it special was that it was emotional support," she says. "It became more than just a business transaction. It was a text to say 'how are you doing today?' At a time where we can't be connected, you felt like you were connected to someone. It was that extra mile that was outside his job description."
Embracing Takeout-Only To Adapt And Survive
Prior to using Toast Now™, takeout accounted for less than 1% of orders at La Zingara. If takeout-only was going to work at La Zingara, Lisa needed to keep the phone lines clear by directing guests to order online.
"When people are calling in orders, it takes a lot of time to enter into the POS, and that's taking away from other things that we could be doing," she says. "I've had people tell me they've tried to call in and our phone is busy and they can't get through. You're losing orders that way."
Lisa has found the Toast TakeOut mobile ordering app to be a great way to communicate menu changes to her guests. The app updates in real-time when she makes changes, letting her guests know exactly what is being offered that day.
"The Toast TakeOut app has been great," she says. "When someone calls asking to go over the whole menu, we can tell them to check out our menu on the app. It's enabled us to take more orders because we're not holding up the phone lines. We've even put the link to download the app right on our website."
With 100% of orders now being takeout, Toast Now™ has helped La Zingara manage the increase in takeout order volume while reducing labor costs.
"Now that people are adjusting to ordering more online, it will be a much larger percentage on the other side of this," Lisa adds.
La Zingara has seen an average order volume of $75 from online orders, and with results like that, there's no looking back to the days of just taking phone orders.
Powered by Froala Editor
Planning For The Future By Upgrading To Toast Point Of Sale
Lisa doesn't see her guests abandoning online ordering once they can return to dining in restaurants. As online ordering and takeout become a larger part of her business, Lisa knows that scaling efficiently is crucial. Entering online orders into her existing POS is not effective long-term. That's why she's chosen to upgrade La Zingara to Toast POS.
"That's a full-time job of someone entering orders. Toast Now™ has been great for us to get online ordering up at La Zingara, and upgrading to the Toast POS is about getting those orders to go directly to the POS."
Lisa also sees this as an opportunity to further engage guests of La Zingara with Toast's email marketing solution, Toast Marketing.
"I had collected emails in the past but we lost the entire list, so I'm excited that Toast collects those. I'd like to be able to do a newsletter, and I look forward to inviting guests to join us for wine dinners."
By using Toast Now™, La Zingara has been able to stay open throughout the COVID-19 pandemic and was recently approved for a loan through the Paycheck Protection Program. With the funds, Lisa plans to bring back some of her staff to start expanding her menu and preparing for the day when La Zingara can have guests in its dining room once again.