How your guests get the food they love without the wait.
Drive new diners to your restaurant and give your regulars a delightful mobile ordering experience without disrupting your existing restaurant operations. Toast TakeOut gives your guests the ability to order in seconds and cut the line in-store.
Deposits are batched daily to your bank account and there are no additional software fees if you have the Toast Online Ordering module. Submit the form to be contacted by our team and get your restaurant listed on the app.
How it works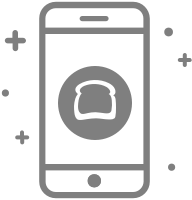 Diners order on app
Diners customize their order, save their favorites, and pay in seconds.

Order is fired to the kitchen
Orders flow directly to the kitchen printers or KDS.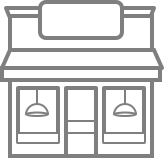 Diner picks up order
No lines, no in-store payment, no hassle.


How to list your restaurant
Toast TakeOut is available for a limited time to Toast Online Ordering users at no additional cost. Simply complete the form on this page to be contacted by our expert team. We'll get you set up with a mobile-optimized menu and ensure that orders flow smoothy to your kitchen.
Don't have Toast Online Ordering yet? We'll be happy to discuss that option with you if digital ordering is a priority for your restaurant.
Submit the form to be contacted the Toast TakeOut team within 2 business days.
Powered by Froala Editor
Powered by Froala Editor