Want a personalized consultation to learn more about the New Steps of Service?**
Schedule a consultation.


The Traditional Service Model vs. The New Steps of Service
The New Steps of Service is a modern way of structuring your front of house that combines the traditional touchpoints of hospitality with the efficiencies of technology. It streamlines the flow of service by empowering your guests to order and pay whenever they like, and it keeps the orders coming to increase average check sizes*.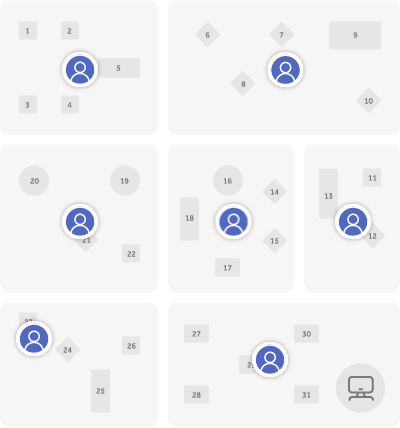 Traditional Service - 7 Servers
Primary tasks include taking orders, putting in orders at the POS, and processing payments.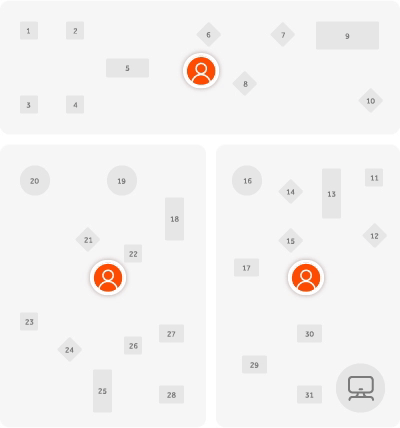 New Service - 3 Servers
Primary tasks include greeting guests, assisting with ordering, and table touches.

Toast Order & Pay™️
Give your guests the ability to order and pay for their meal from the convenience and safety of their own device with Toast Order & Pay™️.

Toast Go 2®️
The next generation of Toast's handheld POS offers contactless payments and seamlessly flexes between service models - whether you're fulfilling orders curbside, doing more takeout, or serving patio guests.
*Select customers using Toast Order & Pay™️ see an increase of nearly 12% in average check size. Results may vary.
**By requesting a demo, you agree to receive automated text messages from Toast. We'll handle your info according to our privacy statement.