When it comes to your business, there's no better teacher than experience. So much of what you can learn won't come from a book or a seminar, but rather from your own successes and failures as you experience new challanges day to day. This is especially true in the restaurant industry, as restaurant management involves many aspects such as marketing, customer service, managing others, branding, and financial analysis, in addition to your knowledge of cuisine.
Recently, we had the opportunity to interview Peter Christie, a 26-year veteran of the restuarant industry, who has owned three different family restaurants. Peter shared insights with us about why restaurants fail, common aspects of successful restaurants, the importance of training staff, and more.
Read the transcript below.
My name's Peter Christie. I'm the past president and CEO of Massachusetts Restaurant Association. I've been in the restaurant industry my entire life, since back in the 80s and up to 90s. I owned three different family restaurants, had a 26-year career with the restaurant association, and served on many hospitality boards.
Why do restaurants fail?
I think there are two main reasons. You can categorize them many ways, but I think probably undercapitalization is one reason for failure. People start out in the hole, and they don't quite have enough money.
They call it a J-curve. When you open, sales are up here because everyone's trying you. And then for no particular reason other than you're not well known, sales will drop off. And then you pick them back up again, and you drive them to new peaks.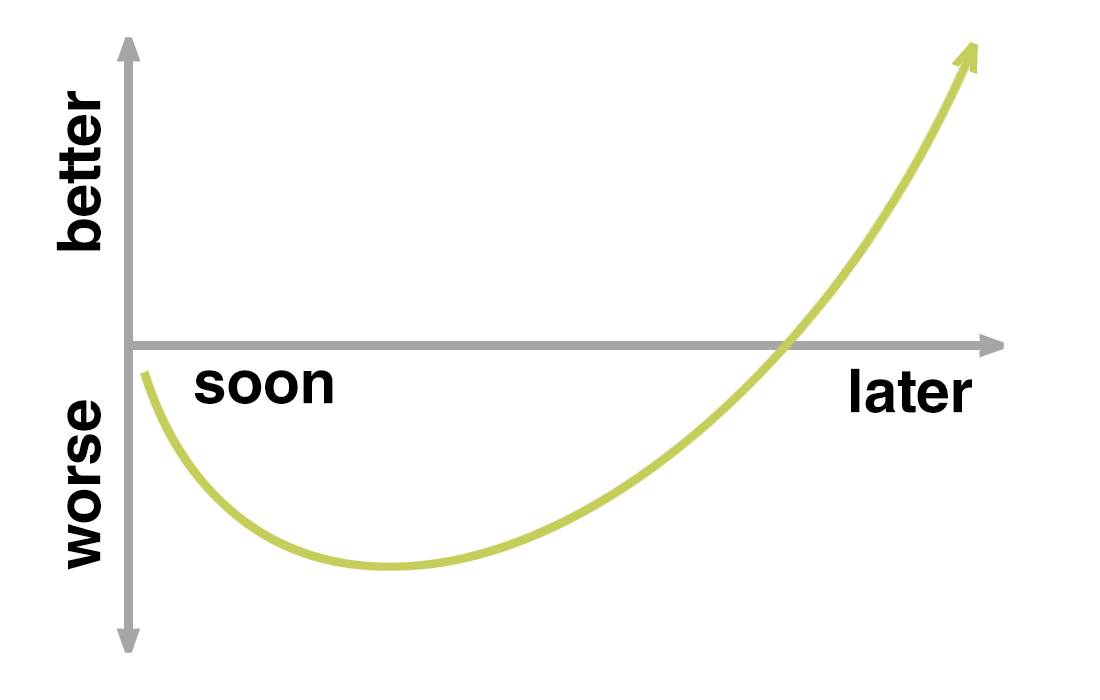 The difference between the established business and the new business isn't so much the peaks as it is the deepness of those valleys. When you first open on any Tuesday night, no one may think of your restaurant and you may not do any business. After you're established, you're going to have a hundred people who are going to come every Tuesday night, and it helps fill in the valleys.
The second reason is a big categorization, and it's lack of management. The restaurant that doesn't have controls is the one that needs them most. The restaurant that has the most controls is the one that needs them least. Controls are a beautiful thing.
And by the way, if they don't know how to do it, they should get help. They should have a really valid inventory system. They should know their labor relative to their sales last night. They should be able to do some menu engineering and see what's sold and what hasn't sold. If it's not selling, and it's not making you any money, why are you wasting your time putting it on that valuable little piece of marketing you call a menu?
You have to know your centerplate food costs so you can determine what your margins are. Not just your food cost percentage, but your centerplate food cost, so that you know what the margin is, how much money you're making on this item, and how many of those items you sold yesterday.
Inventory's another funny thing. There's a phenomenon in our industry. If you have a lot of inventory, your food costs are going to be high, I don't care who you are.
Different people have different models, but for food inventory, you should probably have 7-10 days of inventory.
So if you find yourself with 14, 15 days, how do you get that? You go to your monthly sales, take a look at your food costs, what percentage it is of monthly sales divided by 30. Then you get a daily inventory that you need, take a look at your inventory number, compare it, divide it in and find, "Jeez, well I've got 20 days inventory."
Well, guess what, if you have 20 days inventory, I guarantee you that things are either disappearing or they're being wasted.