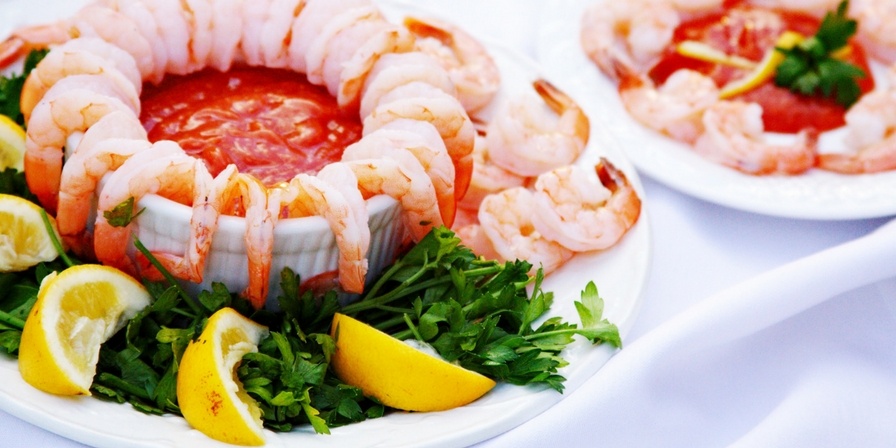 You might have read about it online, heard of it in a podcast, bought it at the grocery store, or even seen it in on a menu.
Food that has traditionally been wasted in America is making its way into stores and onto plates everywhere. Whether it's ugly fruit, trash fish, or another often-wasted food item, you should be paying attention. This is a chance for you to save money, serve great food, and help the environment.
These previously unwanted items could be the answer to America's food waste and hunger problems. Are you ready to put "garbage" on the menu in your restaurant?
Read on to see how what was once thought of as unusable food is actually revolutionizing the restaurant menu.
Food Waste in America
In the U.S. the amount of food that goes to the trash rather than to people is staggering.
In this country, approximately

40 percent

of all food is thrown out.

26 percent

of all produce is wasted before it even makes it to the grocery store.

Instead of being purchased and eaten, over

97 percent of food waste

ends up in landfills, where it breaks down and produces methane (which is 21 times more potent a greenhouse gas than CO2).
And it's not just produce that is ending up in our landfills. An estimated 20 percent of fish caught in the U.S. end up being wasted, totalling approximately 2 billion pounds of fish per year.
Much of this results from bycatch. Bycatch are the fish caught by mistake while a fisherman is targeting a specific type of seafood. Though the fish might be perfectly edible, they are generally discarded - often in large quantities.
Food waste is a huge problem in America and across the world, but two types seem to be standing out recently: ugly fruit and vegetables and trash fish. These items have made their way from the landfill to the spotlight.
Ugly Fruit and Produce
If 26 percent of all produce is wasted, it must be because there is something wrong with it, right?
Wrong.
Usually the produce that ends up rotting is fine to eat; it is just not aesthetically pleasing enough for grocery stores to want to stock. Weather can discolor or dent produce without compromising its quality, and anyone who has ever had a backyard garden knows that produce often grows in peculiar shapes.
Unfortunately, any produce that isn't "perfectly shaped" and intact is unwanted by most grocery stores. When there is no financial incentive to harvest it, these imperfect fruits and vegetables are left to rot or are thrown away even though they perfectly tasty and nutritious.
Earning a Place in Stores and on Menus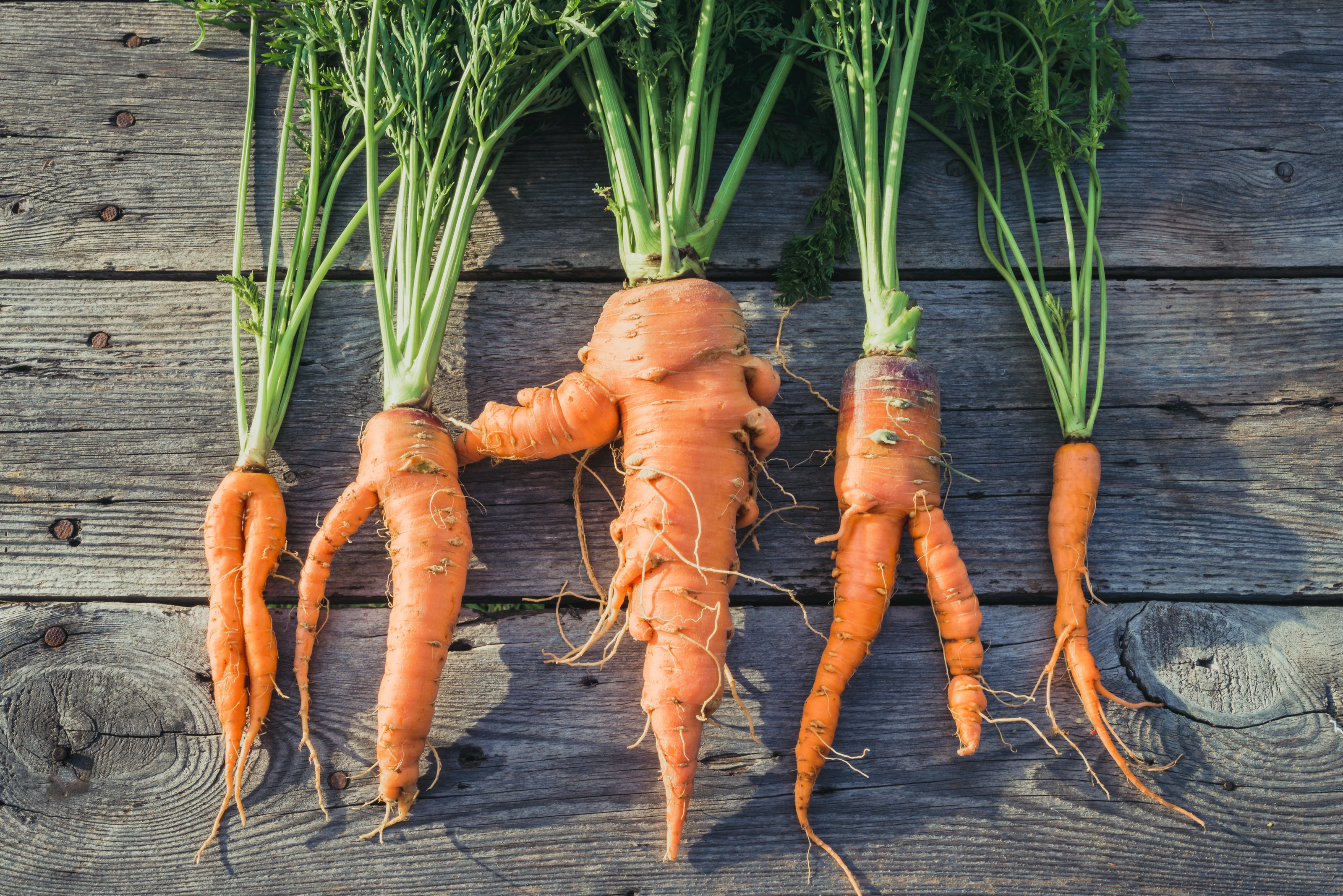 The good news is that the tide seems to be turning. Wal-Mart has agreed to start stocking ugly produce in some of its stores, as has Whole Foods. What other homes are there for this ugly produce? Restaurant menus! Chefs across the country have started transforming ugly produce into beautiful meals.
The Imperfectly Delicious Produce program has taken on the challenge of reclaiming wasted produce and putting it on restaurant menus. The program rescues discarded produce from farmers and works with distributors to get it to chefs. If you live in the bay area, you can even have ugly produce delivered directly to your home.
Trendy salad chain Sweetgreen has also made headlines with its salad made from food scraps as part of Chef Dan Barber's WastED project. This is just a start. Hopefully we will see more restaurants adding imperfect produce to their menus every day.
Trash Fish
Over two-thirds of all seafood Americans eat is shrimp, salmon, tilapia (almost all farm-raised under dubious conditions), or canned tuna. Most of this seafood, nearly 90 percent, is imported from outside the U.S. There are hundreds of types of sustainable wild fish swimming in the oceans around the U.S., yet we choose to eat four farmed fish from abroad instead.
The wild fish swimming off U.S. shores are often called trash fish and tend to be part of the bycatch that is discarded by fishermen. However, not only are trash fish healthier and more sustainable than their farmed counterparts, but many of them are actually extremely delicious.
Take Atlantic spiny dogfish as an example. It is local, wild, inexpensive to buy, and it has a versatile and delicious flavor. The Massachusetts company Ipswich Shellfish is trying to create a market for these fish by coating them and selling them in nugget form. Dogfish isn't the only trash fish taking off—there is also scorpionfish, Gulf of Maine redfish, Blue Channel catfish, and countless others.
From Ocean to Table
Trash fish aren't just being packaged and sold as nuggets, they are also showing up in high-class dining. Dock to Dish has taken the farm-to-table movement and applied it to seafood. Instead of restaurants placing orders, Dock to Dish delivers a grab bag of fresh fish to participating restaurants for a set price.
Restaurants do not know what they are getting until the day before, but they are guaranteed fish that was caught sustainably within the last 24 hours.
Most of Dock to Dish's fish fall under the "trash fish" category. While many chefs have welcomed them onto their menus, the challenge is getting customers on board with trying fish outside of their comfort zones. If given the choice between halibut or dogfish, most customers go with what is familiar.
If you adopt this into your restaurant, try offering some special deals or promotions with these new fish. Alternatively, alert your loyal customers of the new menu item and have them get excited about it!
Food Waste and Hunger
You can't discuss food waste in America without also addressing hunger. In 2015, 42.2 million Americans lived in food-insecure households, including 29.1 million adults and 13.1 million children.
Reducing food waste by 15 percent could feed more than 25 million Americans every year.
Imagine how many people would have enough to eat if the 26 percent of all produce and 20 percent of fish that end up being wasted were saved and distributed. Trash fish and ugly produce can do more than reduce waste, they can also help feed millions of hungry Americans out there.
Putting Trash on the Menu
A big part of our problem is the flawed thinking that ugly-looking or unfamiliar kinds of food are not worth eating. In that case, maybe what ugly fruit and trash fish need is rebranding or being represented favorably so people don't dismiss them.
There are efforts to change mistaken ideas about this food by educating people about its benefits. For example, author and blogger Maria Finn wants trash fish to be called "fisherman's dinner." And then there's the Ugly Produce is Beautiful Instagram, which turns so called ugly produce into beautiful art.
With so much food going to the garbage instead of the mouths of the hungry, we need sustainable solutions. When it comes to better using our resources and getting food out there, ugly produce and trash fish have never looked so appealing.