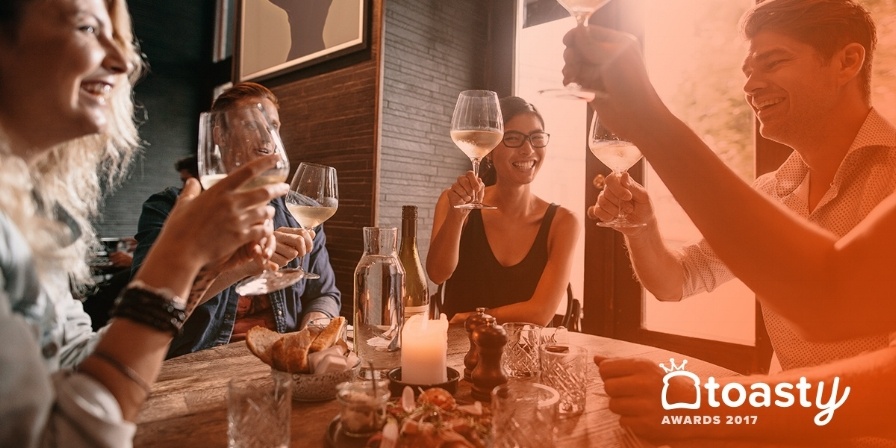 Here at Toast, we really put an emphasis on culture and community.
Once a quarter, Toast honors our most outstanding employees with awards known as "Toasties." We carefully select individuals who have made an impact not just internally at Toast, but in the restaurant industry as well. We applaud employees who are team players, employees who tirelessly support our customers, and employees who take extra care to make new hires feel welcomed.

In that same vein, we wanted to acknowledge the restaurants that go above and beyond to celebrate their top team players and have created a stunning culture of respect, learning, and fun for staff to thrive in.
We held nominations for three values we hold near and dear to our heart - staff, technology, and culture.
There are thousands of restaurants using Toast, and we want to recognize them. These three restaurants stood above the rest to win the first coveted Toasty Awards! They are...
These three businesses stood out not just from the nine other finalists in their respective categories, but among the 300 total nominees that were considered for the win. Here's what each category means.
Greatest of All Time (G.O.A.T.) Staff - Why The Team Matters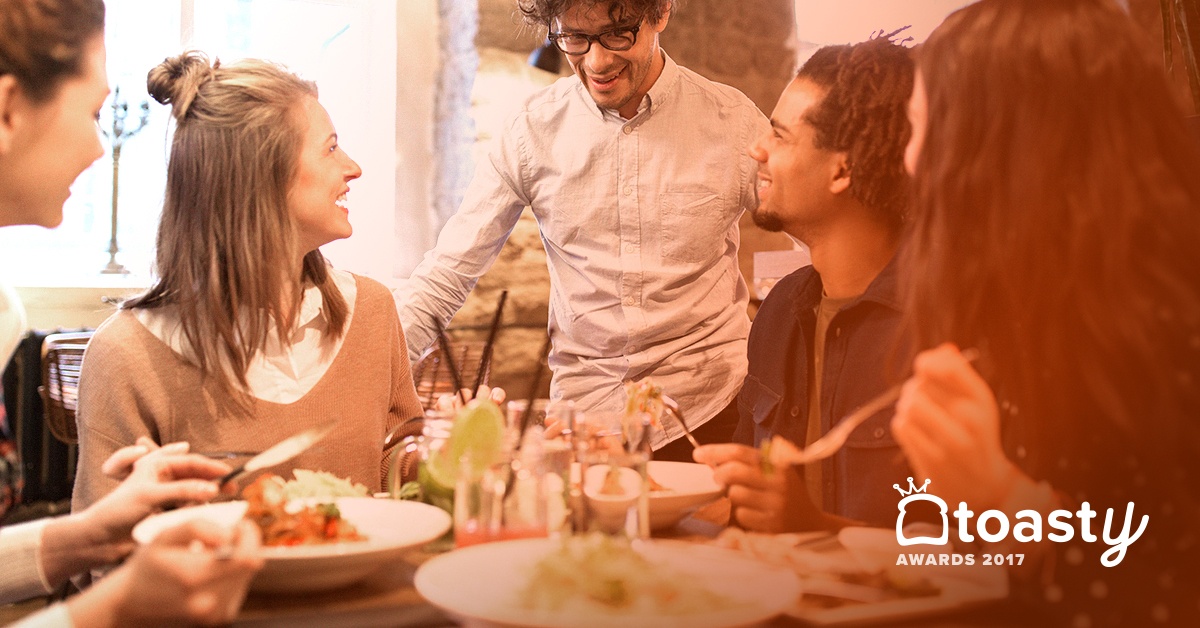 We all recognize that camaraderie is important in any work environment, but when you're pulling 11 hour shifts daily with guests that have constant needs, it's all the more important to pull through together as a well-oiled machine.
Besides, let's face it, no matter how beautiful and life-changing your food might be, your restaurant is not going to be successful without a knowledgeable team that breathes hospitality.
When asked why their staff stood apart from other restaurants, The Twilight Exit shared:
"The staff is efficient, kind, and hard-working. They are a big family in all senses of the word. Always willing to cover if someone is sick or injured. Recently, there was an employee that needed emergency surgery and the staff immediately pulled together a benefit to raise money for bills and time off work."
OK, so not every restaurant staff becomes an unofficial family. Still, it's important to harness an environment where you can trust, rely on, and be honest with your team.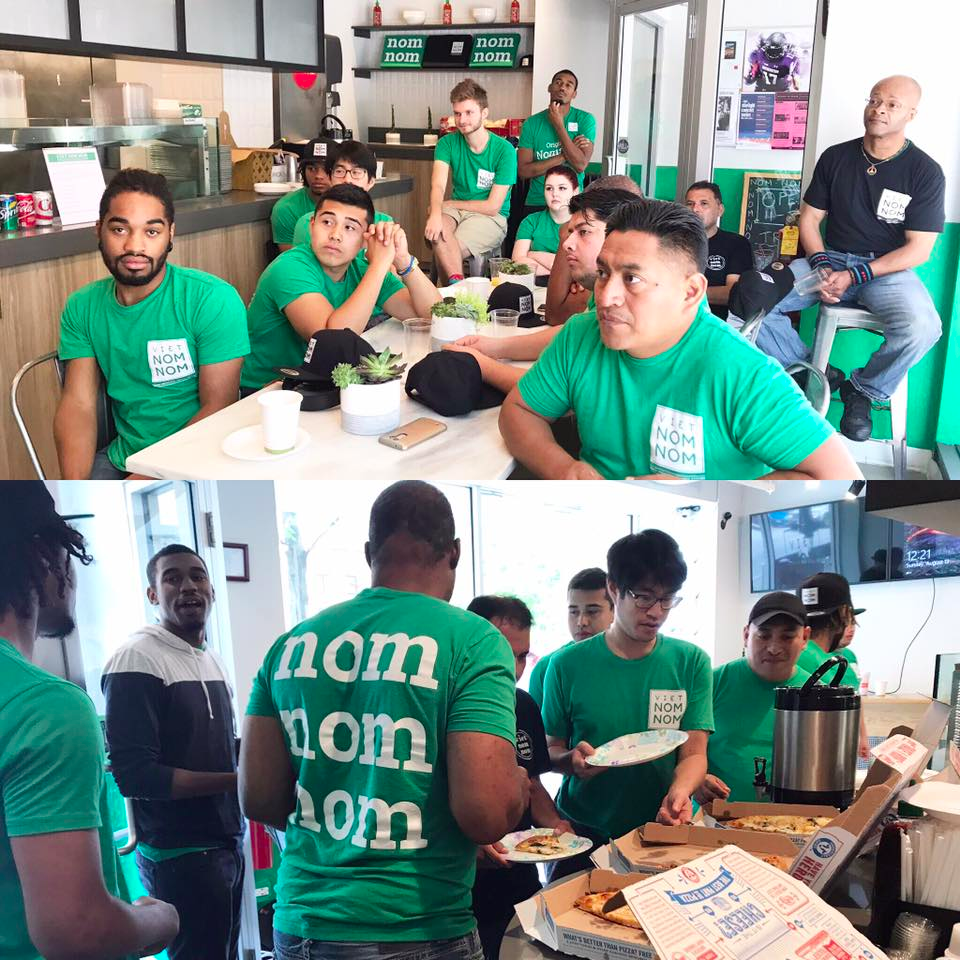 To help build this type of honesty and camaraderie, companies like Viet Nom Nom will invest time and money in workshops and trainings.
"We believe a happy and fulfilled team member is the key to our long term success so we make taking care of our team our top priority. We recently held an all-day staff training event where we opened up the floor to team input, put ourselves as owners in front of the group (anonymously) to receive feedback, and used the session to do team-building exercises that strengthened relationships and the way our team works together."
If we've learned anything from the responses we received from our customers about their amazing staff, it's that it takes more than just hiring talent to make a business successful. Owners of great restaurants have a team that shines and take the opportunity to invest in their staff's development with training and workshops. They know that there is always room for growth.
Masters of Technology - How Being Tech-Savvy Improves Business
As a restaurant technology company, Toast prides itself on employees that know how to tweak, test, implement, and problem solve with new kinds of technology. As we're disrupting an industry that has long used cash registers as a point of sale, and our customers are right there with us as trailblazers in their industry.
The perks of using new technology to run a business are numerous:
You have the ability to see your sales easily in one place
Servers can provide better service by making less trips to and from a terminal
The back-of-house team can work more efficiently when orders are being fired accurately
There are more options for integrated solutions that can help drive marketing strategies and increase profitability
Eastman Egg, a grab-and-go breakfast spot in Chicago, developed their technology by integrating in-app ordering with their kitchen display system.
"The app lets customers send orders whenever they choose or wait to have them automatically submitted when they reach the front door letting the restaurant adapt to the customers' ever changing commute."






When we asked how technology impacted their business, Cannonsburg Grist Mill shared their experiences with us:
"We implemented Toast at the beginning of the summer and it has been a success from day one. The servers went from using pen and paper to [server handheld] tablets, and have done it without any issues whatsoever. Not only this but our efficiency, customer satisfaction, and profitability have increased."
Of course, it's prudent to remember that technology does not always come "one-size-fits-all." We're always amazed to see how our community at Toast has been able to not only adopt new technology, but test to see what fits best for them. When Kasa Indian Eatery in San Francisco shared their experiences with technology, they explained what it's like to be surrounded in a tech-focused environment:
"We're a small business, which allows us to easily and quickly adopt technology. Thanks to our connections in the tech world in SF, we've been on the forefront, along with beta testing on new restaurant technology for startup tech companies like PlateIQ (before it was called PlateIQ) to large beasts like Uber . Some things work and some things don't, we are very open to trial and error!"
By being adaptive, creative, and open to testing, restaurant success can be expanded by having the right tools in your arsenal.
Most Selfie-able Decor - How the Details Drive Culture
In the third and final category of the 2017 Toasty Awards, we thought about what gives a restaurant its charm. Culture in a restaurant can be a driving force in building the right community, both externally and internally. In comes the decor.
Although visually putting your restaurant together can seem like a small piece to the giant puzzle that is restaurant development, it's important to remember that the little details can make your restaurant stand apart from the rest. It's the piece of your restaurant that shows diners what you're all about, before they even speak to a staff member.
When asked why they visually stood apart from other sweet tooth havens, Sugar Factory told us:
"Who doesn't love sugar? Our restaurant is the most searched restaurant on Instagram. From our extravagant decor to our over the top drinks to the fun environment that the restaurant embodies, everyone can't get enough. Let's say it together, we love sugar! We love sugar!"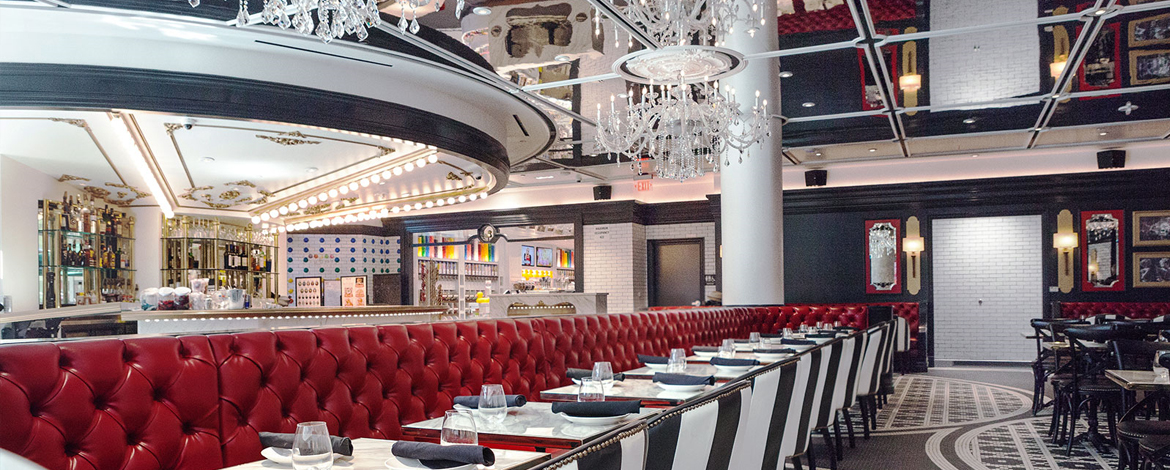 Having both a dedicated staff and purposeful decor helps build the culture of your restaurant environment and offers your customers an experience that is hard to forget. Bo & Vine shared with us what their restaurant experience was like:
"We created a local experience where people are posting just as many photos of our decor as our restaurant. From a huge hand-painted mural that puts the spotlight on local culture, to more than twenty 16+ million color smart lights that change themes throughout the day, we're proud to create a memorable experience for every customer that walks through the door!"






With the right environment and details, you can also build upon a community online with apps like Instagram and Twitter. While social media might not be your driving marketing strategy, it is certainly a great way to get your restaurant noticed around the country, and helps with building a stronger following of advocates for your business.
The 2017 Toasty Award Nominees
The winners of the 2017 Toasty Awards were voted by the public in three different categories. The nominees were as follows, with winners given an asterisk.
Greatest of All Time (G.O.A.T.) Staff
The Greatest Of All Time Staff award honors the people who go above and beyond the call of duty, delighting guests and truly shaping a standout experience.
Masters of Technology
An award for the restaurant that has mastered the use of modern technology and brought their business to new heights through innovation.
Most Selfie-able Decor
From lighting fixtures to snazzy bathrooms, this award celebrates the business that knows that details are integral to culture and guest experience.
The Hampton Social - Chicago, IL. Follow On Facebook
Cuisine En Locale - Somerville, MA. Follow On Twitter
Bo + Vine Burger - Salem, OR. Follow On Twitter
Party Fowl* - Nashville, TN. Follow On Twitter
(swah-rey) - St. Petersburg, FL. Follow On Twitter
Grand Army Tavern - Portland, OR. Follow On Twitter
Media Noche - San Francisco, CA. Follow On Facebook
Sunday in Brooklyn - Brooklyn, NY. Follow On Twitter
The Sugar Factory - Las Vegas, NV. Follow On Twitter

O-Cocina - Tampa, FL. (since closed)
Want to win a Toasty Award for your restaurant, but not using Toast yet?
No worries! Sign up for your free demo of Toast POS and nominate your restaurant next year!