This morning we announced that Toast raised $115M of additional funding led by T. Rowe Price and Tiger Global Management. You can read the full press release here and access some of the coverage here.
I wanted to take a minute this afternoon to share some additional perspective on how we will put the funding to work as we deliver on our mission to empower the restaurant community so you can delight your guests, do what you love, and thrive.
As our pace of growth accelerates here at Toast – revenue has increased 150% in the past year – I spend a significant amount of time speaking with our new employees. I remind them that, as a company, we've been obsessed with restaurant success since day one.
It is our first core value as a company.
So it is only appropriate that while we're sharing the news today about the Series D investment from our newest investors, it was just over a week ago that we recognized the fifth anniversary of our very first customer on the Toast platform – Barismo.
It is awe-inspiring for many of us to look back and realize that in five short years we have grown from a single customer near our headquarters here in Boston to a vibrant community of restaurants that numbers in the tens of thousands across all 50 states.
Perhaps an even more powerful testament to the growth of our customer community is the growth experienced by so many of our customers. Whether it is a single location like O'Maddy's Bar and Grille that increased sales 20% through the use of handheld technology or a publicly traded company like Jamba Juice transitioning to Toast, the success in our customer community is palpable.
As the Toast community has grown to include tens of thousands of restaurants, supported by over 1,000 Toast employees across more than 30 states, our mission has remained constant. At Toast, each of our employees is committed to empowering the restaurant community to delight their guests, do what they love, and thrive.
You see, we didn't found Toast to create just another point-of-sale platform. The purpose of Toast runs much deeper.
At our core, we believe that we're enabling restaurants to deliver a new vision of hospitality – one that is guest-first and data-driven. Our vision of hospitality is one where technology is enabling you to not only grow your business, but also to contribute to your local economy, hire and retain the best and brightest talent, and allow your team to deliver an amazing guest experience.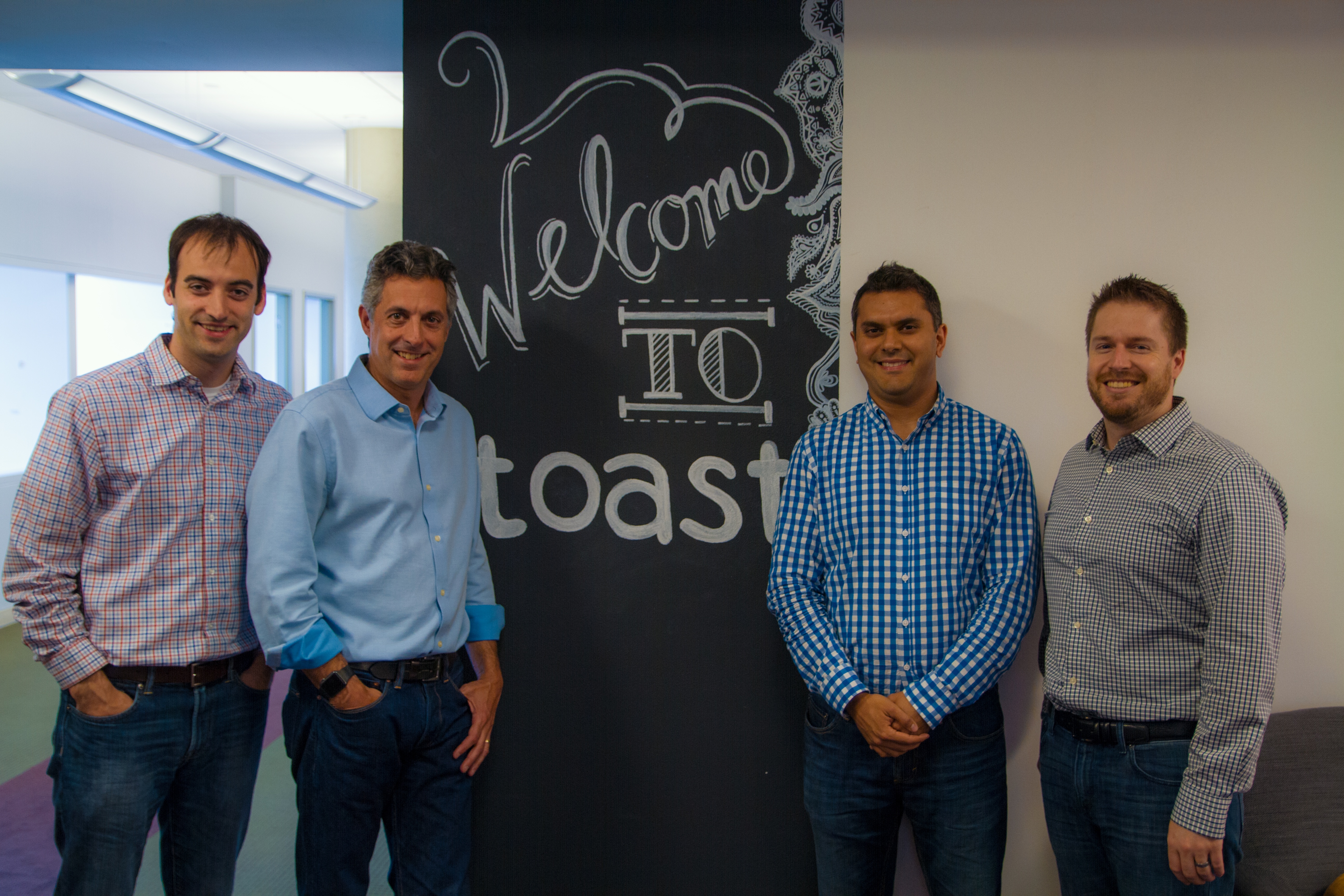 And to do this we must continue to invest in our platform, hire incredibly talented employees, and build the infrastructure to support a truly global company. The opportunity to help restaurants of all sizes navigate a rapidly changing environment – where consumer expectations are shifting as a result of macro-trends like convenience and mobility – is universal.
I fundamentally believe that this investment is a coming out party not only for Toast, but also for the restaurant industry as a whole. Collectively a number of talented investors have invested well over $200 million in Toast during the past five years to enable a vision of the future that is informed by data, where restaurant technology can serve as an engine for growth, and where restaurants of all sizes can gain access to technology once accessible to only the largest chains.
This allows all restaurants to thrive.
As a technology partner to each of our customers, no matter how big or small, we need to stay one step ahead of our community as it evolves. With this latest funding we will accelerate our investment in a number of areas.
Let me share some thoughts.
#1) Research & Development
We're in the early days of delivering our new vision of hospitality in the restaurant industry – one that extends from the front of house to the back of house, across guest-facing technology and even the back office. Delivering this new vision will require best-in-class system performance, innovative new capabilities, a vibrant partner ecosystem, and customer-driven features.
We will continue to invest in our platform ahead of the growth in our community to make sure you have access to an easy-to-use platform and tools to attract and engage new guests, deliver an amazing experience, and – most importantly – keep them coming back.
#2) Customer Success
We also realize that it takes more than great technology to be successful in the restaurant industry. That is why we will continue to invest in the next generation of customer success on our platform.
Today one out of every four new customers on Toast is referred to us by a member of our community. We're grateful for your support and we will continue to invest in your success through programs like the Food for Thought event series, platforms like Toast Central, and our customer education team Toast University.
Roughly two-thirds of our employees have worked in restaurants, so finding innovative and easy ways to tap into this expertise is an important driver for us.
#3) Hiring the Best Talent
To support our community's continued growth, we will continue to invest in our physical presence both here in the states and abroad.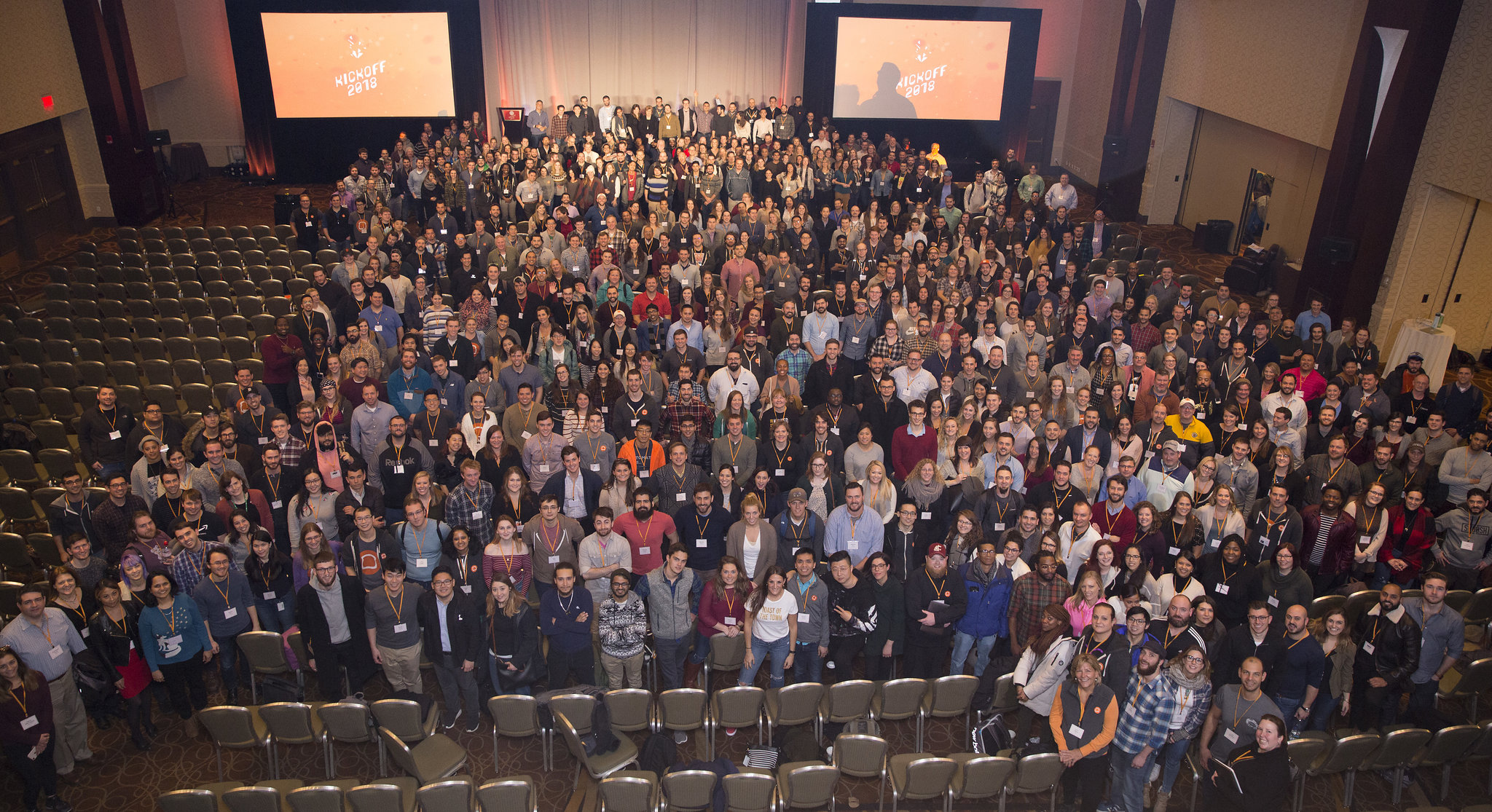 In the past year we've opened offices across the globe from Dublin, Ireland to Portland, Oregon. Our newest office in Omaha, Nebraska will support an expanded relationship and customer-facing set of teams as we deliver on our commitment to unrivaled customer success.
Together each office allows us to hire the best and brightest to focus on restaurant technology, in addition to the teams of Toasters that we have in several major markets connecting directly with restaurants.
Here's to the Future!
I'd like to close by thanking you for your support across the last five years. Together, we're enabling a level of innovation in our industry that wouldn't have been possible when we first launched Toast.
It's been an incredible journey to this point but, while we've come so far together, we are really just getting started.
Thank you.
Chris