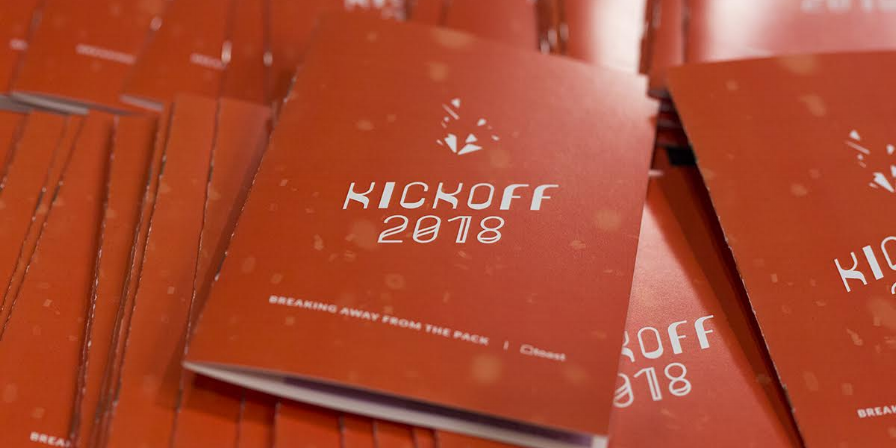 We spent three days last week obsessing over customer success during our annual Team Kickoff. Here's everything you need to know.
Looking Back on 2017
Can you believe that a year ago, Toast, Inc. had just shy of 300 employees and now we are approaching 1,000? We could barely believe it ourselves until we flew everyone to our Boston headquarters for our annual Team Kickoff in February. In fact, here's a quick shot of us all as we wove in between our shifts dedicating time to our customers, potential customers, and partners. Talk about a balancing act!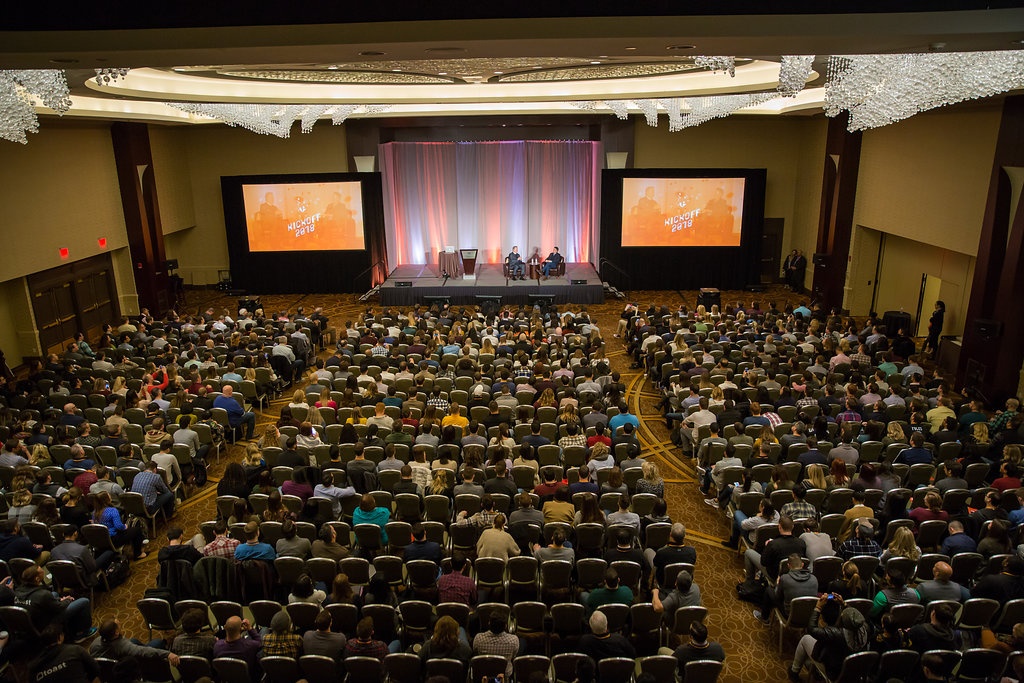 We've grown more than just in size over the past year though. Yes, Deloitte named us the third fastest-growing technology company in North America, and, we are still riding the high after our landmark $101 million Series C funding round last summer. But we've also grown in how we approach everything we do: we are so obsessed with customer success that we re-wrote our company mission statement:
"We empower the restaurant community to delight guests, do what they love, and thrive."
We promise there will be more to come on what this means for our customers and the restaurant community in the coming months.
Finally, we brought Al Gore in to talk to us about being mission-driven.
Yes, you read that right. Al. Gore.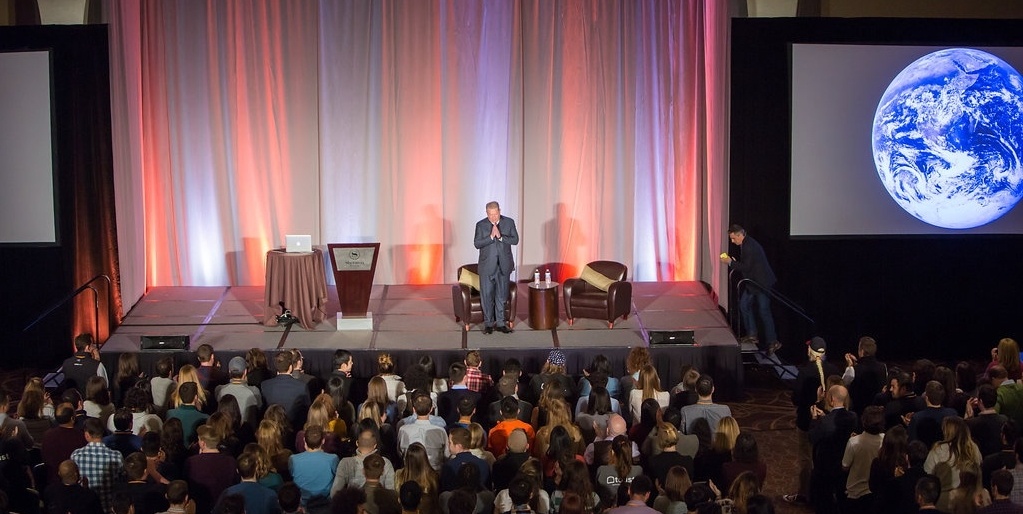 Al Gore, Chairman of Generation Investment Management, a lead investor in Toast, travelled to Boston to give the team some insight into why being a mission-driven company is crucial for long-term business success.
Our now deeply interconnected global economy is responsible for meeting the needs of seven billion people and counting with the resources of one planet. Toast plays an important role in reducing food waste, which on its own accounts for more carbon emissions than the country of India. His time with Toast energized the team and set the tone for three days of bonding, learning, and exploration around our obsession with customer success and how we can best serve our restaurants in 2018 and beyond.
The key takeaway for you is that we doubled down on helping restaurants be more successful than ever. So, how does all of this apply to you? Here are the top three ways team bonding can turn your customer delight dreams into a reality.
1) Data Makes Your Life Easier and Your Customers Happier
Tip: Spend time with your team to learn if they feel empowered by — or like they are drowning in — data. You might also learn that some team members feel indifferent about or overwhelmed by data. Having this conversation will help get your team on the same page and better equipped to deliver customer delight.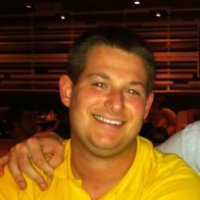 In between Kickoff sessions, Toaster AJ Beltis sat down with restaurant investor and consultant Jon Gillespie (pictured) to record an episode of The Garnish podcast.
During their chat, Jon — who uses Toast at many of his restaurants — highlighted the importance of data in the restaurant business. At restaurants like Barrio and bars like LiqrBox, Jon uses data from his restaurant POS to work with his restaurants' marketing teams and determine how to create a unique dining experience for all guests.
Additionally, Jon speaks to trends in the nightlife industry, experiential hospitality, and making the leap from a successful career in the banking industry to the restaurant business.
Want to hear the full interview going live next week? Subscribe to The Garnish on iTunes and learn more about the show here.
2) Learn From Your Guests
Tip: You love all of your guests, but you secretly might love your regulars a little more.
And that's OK! Why not treat your regulars to an app or drink on the house in exchange for sharing their thoughts with your team on what they love/would like to see improvements on at your restaurant?
We took some extra time to learn from our restaurant customers at a Toast Customer Panel, featuring five diverse restaurateurs from across the country. Here are some of the top quotes we found to be extremely helpful; perhaps our restaurateur readers will find some inspiration in them as well.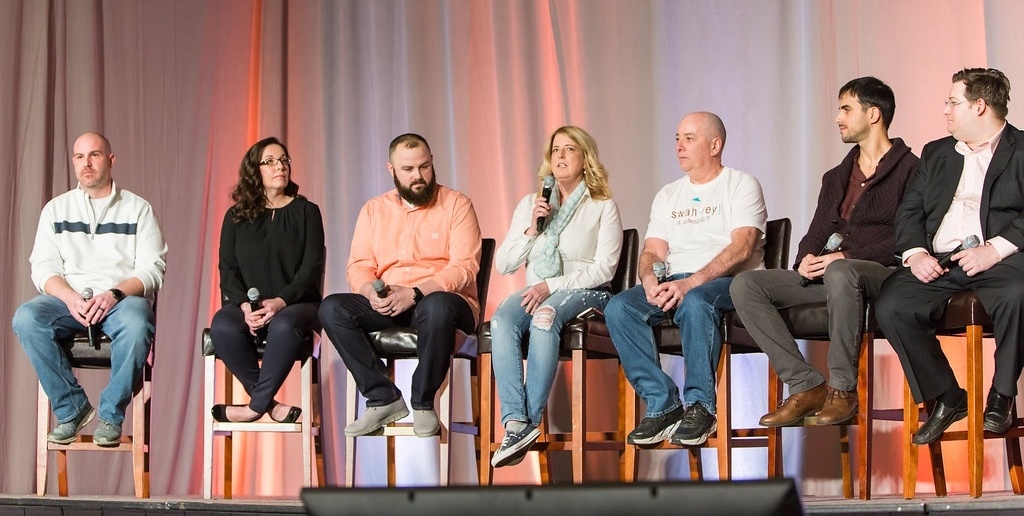 3) Connect With Industry Influencers
Tip: Everyone knows everyone in the restaurant industry. Don't be afraid to reach out to more influential folks to get their take on the state of the restaurant industry. Your team will feel energized to hear that even people who are considered to be a bit famous in the "biz" face the same challenges as they do.
We brought in James Beard Award-winning celebrity chef and Toast customer Joanne Chang of Flour Bakery and Myers + Chang to learn more about her approach to customer delight. Here are the key takeaways:
How to Appreciate Staff
Email a bimonthly "state of the union" newsletter to share out what's on your mind and what updates your team should be aware of (over-communication isn't a bad thing!).
Get to know everyone who you work with.
Be thoughtful about your kitchen culture - perhaps this means playing energizing music when the night is starting to feel especially long, or as Joanne does, enacting a no-swearing policy.
Take care of your team as you would take care of guests.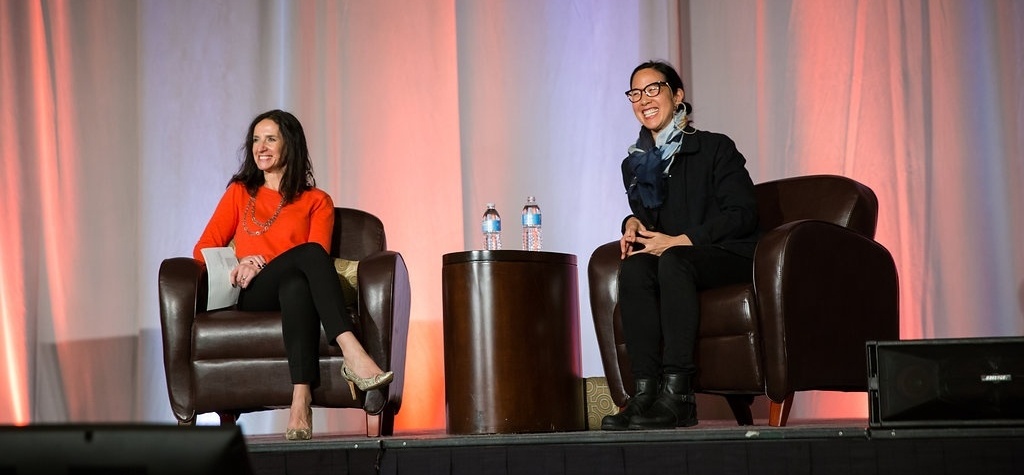 Building a Brand
Consider developing a restaurant mission statement.
Be more than just a restaurant: consider your establishment an opportunity to make your customer's day a little better.
Hospitality first: For some customers, hospitality means face time. For others, it might mean fast service. Consider what this means for all of your customers.
How to Manage Stress in the Restaurant Business
Yoga
Meditate
Sleep
Eat well
Remember: Every other restaurateur or restaurant staff member has felt the exact same way you are feeling or will in the future.
None of this may come as a surprise but, it was reassuring to hear. In addition to this great advice from Joanne, our team also brought in Jennifer Hanway, a Holistic Nutritionist, Level 2 Bio Signature Modulation Practitioner and Certified Personal Trainer. She shared some great tips on how to better manage stress. Perhaps bringing in a lifestyle specialist could be a nice treat for your team.
4) Don't Forget Your "Why"
Tip: Don't forget what it's all about. Why did you open your restaurant in the first place? What is it that you love about working in the restaurant industry? Keep this fresh in your mind.
Yes, you are in the restaurant business to pay the bills. But isn't it nice to know that you can help your customers better their days in the process? Maybe this means you share the wifi password with that grad student who studies at your cafe every Sunday, or maybe you help one of your regulars host a fundraiser that helps improve your community.
We learned that our customers at (swah-rey) were able to follow their dreams and open a second location with the help of Toast. This was a perfect reminder that what we do is bigger than delivering the best possible restaurant technology platform – it's about helping people follow their dreams.
Our new mission statement certainly reaffirms this, and we look forward to living and breathing it in the months ahead.
Ready to become a Toast customer? Click here to learn more or fill out the form below!
Already a Toast customer? Refer a friend to join the Toast community today!