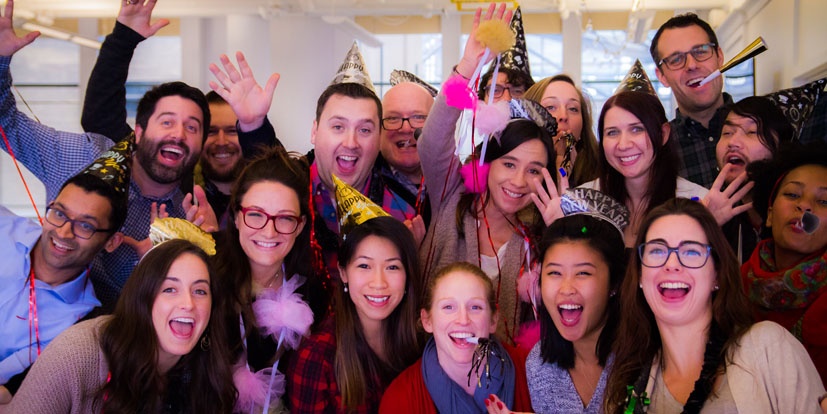 In my two years at Toast, I continue to be in awe of our customers. Restaurant operators are their own breed of people - hardworking, unrelenting, and (believe it or not) generally optimistic.
These are folks who have taken a failing pizza chain and turned it into a growing enterprise. They've expanded a popular food truck into an award-winning restaurant group. They've created delightful guest experiences everywhere from fast casual taco bars to Michelin-rated urban restaurants.
To celebrate this incredible community of Toast customers, we created an infographic based on the data collected from these restaurants over the course of 2016.
The analysis brought a few key takeaways to light. Here are some fun findings, based on 2016 data from thousands of Toast restaurants across the country.
Mobile Really Matters
In 2016, 54% of online ordering transactions at Toast restaurants originated from a mobile device.
Diners are increasingly using online channels to order from their favorite restaurants. As a result, some Toast customers are doing over 50% of their takeout business through online ordering!
Whether you've created a custom mobile app or have an online ordering sytem for your restaurant, you should be prepared for guests ordering from their phones and tablets.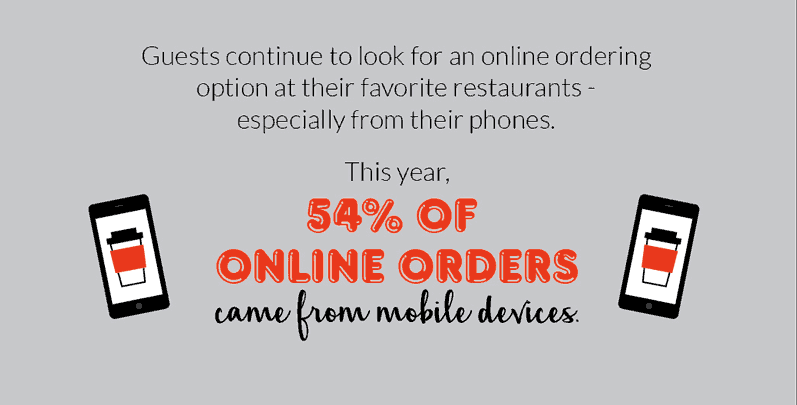 Keep it Crispy
While I'm not personally in agreement with these statistics, I'm nevertheless inclined to report them. According to menu item modifier data in Toast, diners around the U.S. prefer their meat cooked on the well side.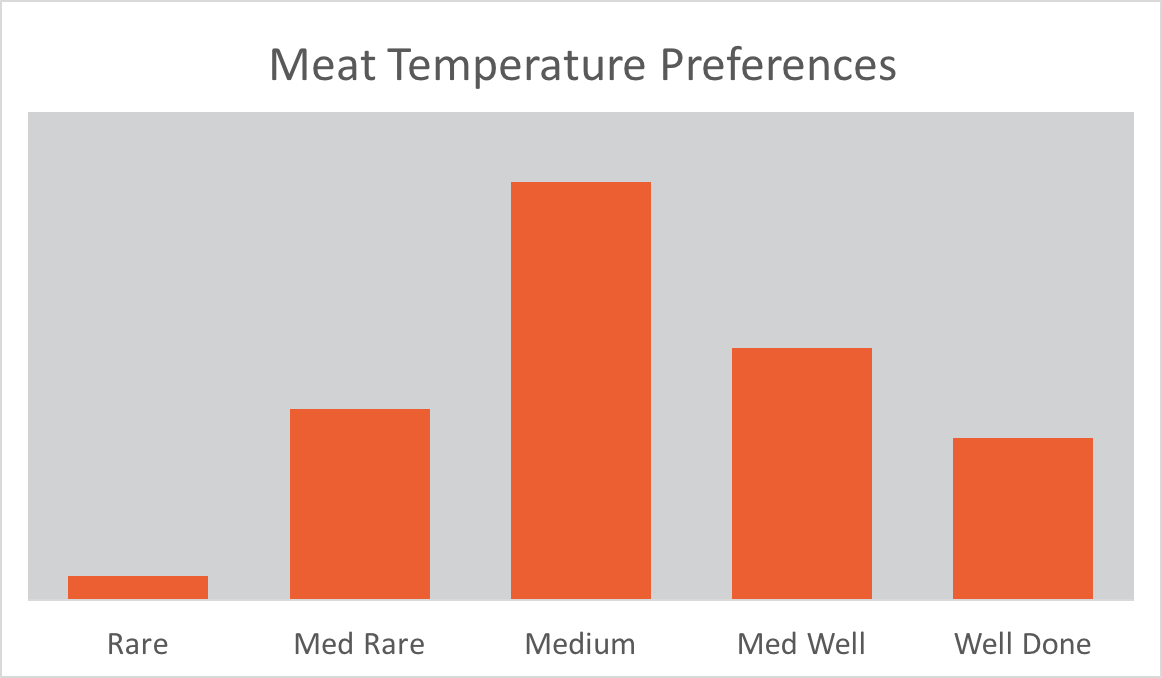 Whether your guests prefer their meat pink or ruined well done, ensuring that their order is accurate and prepared exactly to their specifications is all part of creating that delightful experience. After all, our Restaurant Technology Report found that delicious food remains the most important factor in where diners decide where to eat.
America (Still) Loves Burgers
Despite the demand for vegan, vegetarian, gluten free, and generally healthier options on restaurant menus, our data shows that Americans still love the classics. Some of the most popular meals according to Toast restaurant order data are burgers, pizza, soda, and french fries.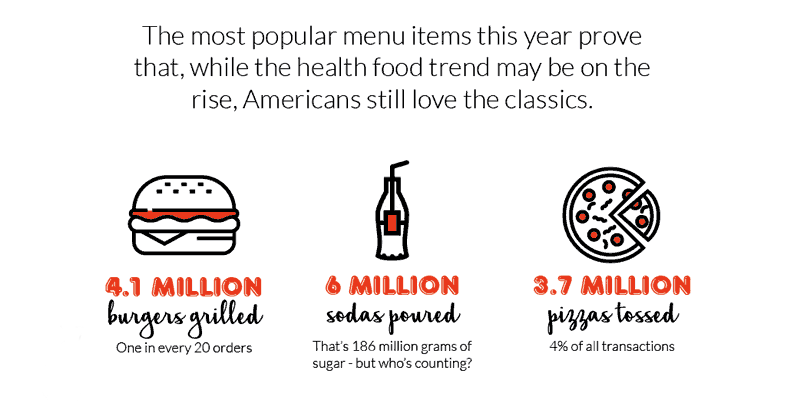 4.1 million burgers, six million sodas, and 2.7 million pizzas were sold by restaurants using Toast last year. To be fair, this data does include veggie burgers.
Happy New Year from all of us on the Toast team!