Paper comment cards have long been the most common method restaurants have leaned on to collect guest feedback during or immediately after the dining experience, but they've proven to be easy to ignore and a waste of paper. Investing in point of sale technology that gives you access to guest feedback in real time will not only help reduce paper waste in your restaurant, but it will also help your restaurant's management prevent damaging, negative reviews from popping up online.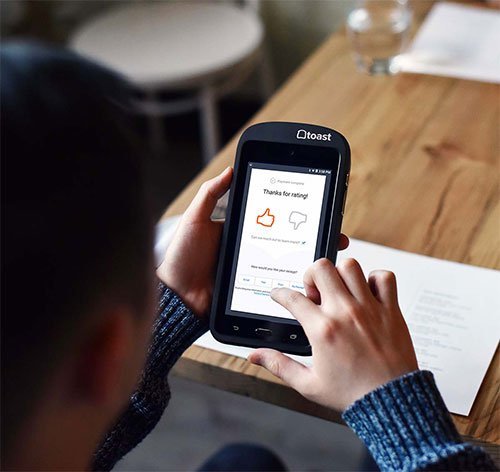 5. An Integrated CRM Solution
Are you still using paper to attract new customers, increase event attendance, or promote LTOs (limited time offers)?
By integrating your CRM (Customer Relationship Management) system with your POS system you can reduce the amount of paper used to promote events, menu specials, LTOs, happy hour menus, or even upcoming changes to your hours.
Here's a great example of how you can lean on your integrated restaurant CRM and point of sale to drive foot traffic while reducing your carbon footprint:
Did you know that sales of plant-based meat alternatives – think The Impossible Burger or Beyond Burger – have risen 24 percent in the past year? More consumers have become keenly aware of the impact of beef on their well-being and the environment. The thing is, meat-eaters are actually the largest group purchasing these plant-based meat alternatives, followed by vegetarians, vegans, and flexitarians.
The plant-based wave continues to roll through American restaurants. Test the waters with one or two plant-based meat alternative menu items – like a traditional patty, a bolognese, chili, or maybe even some nachos – then create a marketing campaign that targets guests who have purchased a meat dish at your restaurant in the past few months.
Then, analyze the item's sales performance using your restaurant reporting. If you saw a return on your inventory investment, consider adding it to your menu full time.
6. An Inventory Tracking Solution
According to a University of Oxford study, food production is responsible for a quarter of all greenhouse gas emissions.
As previously stated, restaurants are responsible for an overwhelming amount of food waste, and it's mainly a result of poor inventory management processes and back of house systems that don't maximize the amount of product going onto plates rather than into a landfill.
If you're going to invest in one piece of sustainable technology after reading this post, an inventory tracking solution is definitely in our top three recommendations.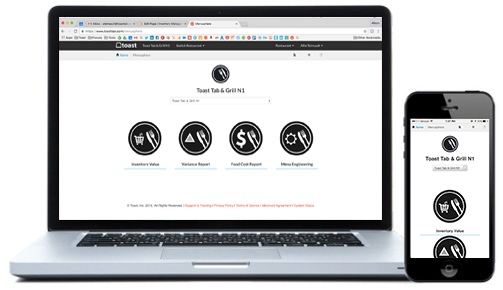 An inventory tracking system that integrates with your point of sale is a valuable tool to lean on when making purchasing decisions. You can analyze your most popular menu items and find cost savings opportunities like which ingredients you could buy in bulk to use in multiple dishes or which expensive menu items that aren't selling (and amounting to spoilage) that you should cut from your offerings.
♪ Let's Get Sustainable, Sustainable ♪
In an effort to lower their carbon footprint, a restaurant group called The Sustainable Restaurant Group, developed its own carbon footprint tracking system. McDonald's and Yum Brands (parent company of Taco Bell, KFC and Pizza Hut) have also committed to reducing greenhouse gas emissions at both their restaurants and corporate offices and signed up for specific targets, according to Supply Chain Dive. Although they serve as great green role models, most small operators cannot commit to that extent.
Taking baby steps, assisted by sustainable technology – eliminating paper, tracking and tackling waste, and selectively introducing new menu items – can gradually reduce your restaurant's carbon footprint. Be sure your customers are aware of the measures you're taking and why.
Fruitive, a five-location plant-based restaurant group in the Northeast U.S., trusts its employees for the best new ideas about sustainability and even uses technology to gather them. Says CEO Gregg Rozeboom,