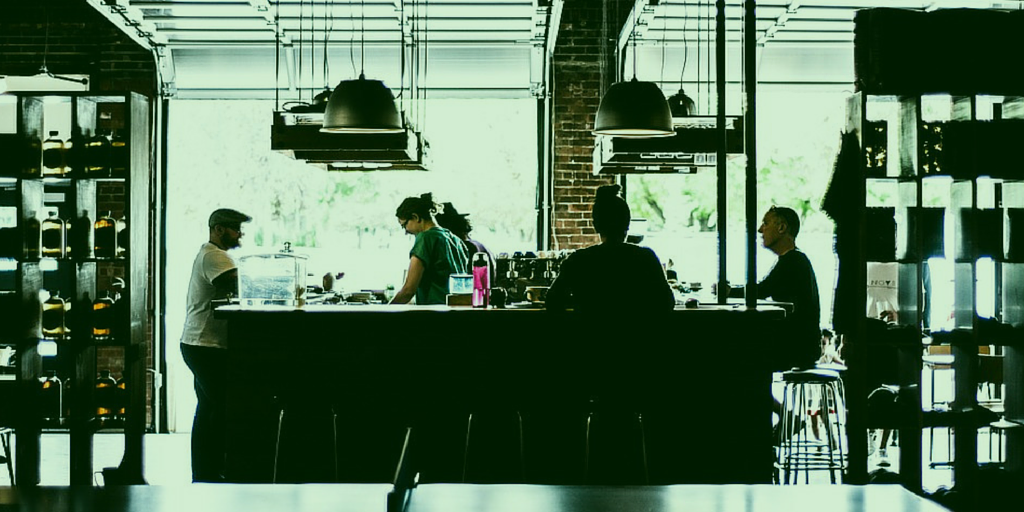 Saint Patrick's Day, the first major holiday of the spring season, is upon us again. Many will be headed to their local city's parades, gallivanting out to bars to enjoy a rowdy celebration, or tucking into corned beef and cabbage at their favorite Irish pub. Guests happily indulge, since this holiday falls just as the friendlier weather is setting in!
Clearly, this holiday can create some nice cash flow for restaurants and bars that offer "traditional" Irish fare. However, other restaurants can capitalize on this holiday as well.
While there is much celebrating to be done, it's important to understand the history behind the St. Patrick's Day traditions so we can pay our respects to Irish culture as we enjoy ourselves.
Let's take a deeper dive:
Your Restaurant Guide to St. Patrick's Day
St. Patrick's Day (in Old Ireland)
Regarded as the middle of the coming of Spring, the day was a celebration of improved weather that would be suitable for growing crops. After the day itself, which was traditionally full of feasting and religious introspection, it was the perfect time to plant the potato and pea crops.
St. Patrick's Irish Heritage
Interestingly enough, St. Patrick was not even Irish, but son to Roman citizens living in England. Kidnapped by Irish raiders and sold as a slave, he escaped and made his way to a monastery. Here, he found God and became the saint we know today.
The Color Green
St. Patrick is traditionally associated with the color blue, rather than green. St. Patrick was actually associated with blue (and harps) in paintings. In Irish folklore, green was the favorite color of faeries, who would steal away any child decked out in green from head-to-toe.
Green became symbolic of Ireland in 1798, when the Irish army wore green uniforms to protest British rule (whose army wore blue).
The Shamrock
The shamrock is a typical symbol of Ireland, but a harp would be more accurate! The shamrock may have had a religious purpose, symbolizing the holy trinity of the Catholic faith.
Corned Beef and Cabbage
This traditional St. Paddy's Day meal is rooted in 19th century New York. Immigrants who were struggling for money, living in New York's Lower East Side, would buy corned beef, since it was much cheaper than Irish bacon.
Green Beer
To keep up with a rush of green EVERYTHING, this was introduced in New York in 1914. The first green beer was actually dyed with a blue textile dye. Yikes! Let's stick to the food coloring!
7 St. Patrick's Day Restaurant Ideas
As you can see, our present St. Patrick's Day is more to honor our Irish neighbors, both near and far, than to partake in the Catholic traditions from Ireland. Celebrate this mix of ancient folklore, religious tradition, political statements and cultural shifts by using some of the ideas below!
1. Drown the shamrock.
It was custom to wear a shamrock to mass in Ireland on St. Patrick's Day. One would float a shamrock in a glass of whiskey and drink, bringing prosperity for the coming year. Print up some coasters with a description of this tradition on squares of sturdy paper to be served with whiskey drinks. The bartender can drop a shamrock in the drink as it's served. Be sure to tell your patrons to throw the shamrock over their left shoulder after drinking!
2. Incorporate (only a little) blue.
You don't want to deny the cultural importance of the color green on St. Paddy's Day, but you CAN incorporate a few splashes of blue here and there. For example, put up a few pieces of artwork depicting St. Patrick with blue clothing. To get even more into the spirit of St. Patrick himself, have a harpist play traditional Irish tunes as your guests enjoy their libations.
3. Serve traditional Irish dishes.
Celebrate Ireland through the stomach. Corned beef and cabbage (or Irish bacon and cabbage) is a must. To go the extra mile, swap out your normal bread basket for a loaf of warm soda bread. Serve baked potatoes with the skin on, and make sure that all dishes come with LOTS of delicious Irish butter! Colcannon is always a hit. Make sure your meat is roasted or braised! Peas and potatoes will honor the fact that the Irish would plant these veggies soon after the holiday.
4. Send out some Irish Potato Candy.
When the check comes, present a few of these delicious confections for your guests. Not only will you delight your guests, but you'll also be paying homage to The Great Famine that killed over a million Irish from 1845-1852.
5. Spell the name correctly!
It should be St. Paddy, not "St. Patty," which is the female spelling.
6. Add a charity line to your checks.
In the spirit of saints, help your guests make a contribution by adding a charity contribution line to guest's checks. Or, charge a cover and donate this to the organization of your choice! Your restaurant point of sale system should be able to accomodate this.
7. Have FUN!
Create an atmosphere of friendship, happiness, and prosperity in your establishment. St. Paddy's day is about honoring both the traditions of Ireland, the arduous journey of Irish immigrants and the wonderful cultural gifts that came with them to America, Canada, and other countries that have embraced this special day as a national holiday. Can you think of a better reason to celebrate than that?