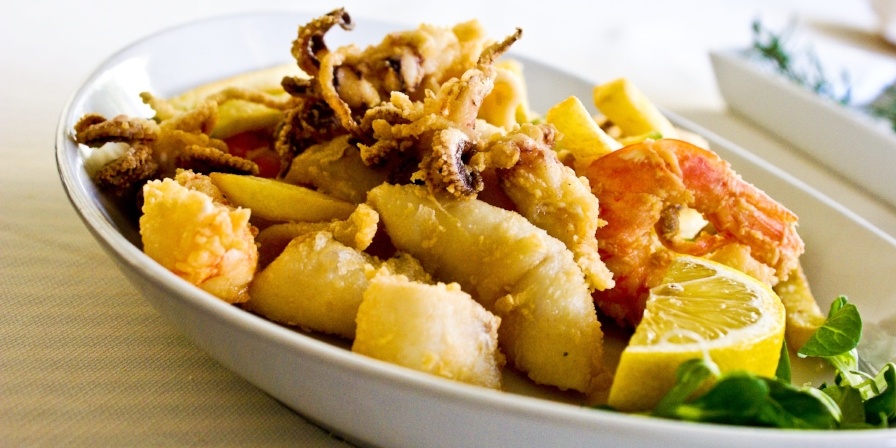 Seafood plays an essential and historic part in nearly every culture's dining tradition — from clams and shellfish, to salmon, tuna, octopus, and eel.
As we enter summer, restaurant-goers are gearing up for the quintessential summer seafare — oysters, lobster rolls, and clam bakes — but old, tired recipes simply won't cut it.
What should restaurants expect from their patrons' taste buds this summer? Let's look at some of 2018's most noteworthy seafood trends so you know what to be ready for this season.
I got the chance to sit down with Kyle Anderson, GM of Rappahannock Oyster Bar in Charleston, SC. On top of telling me all about the legendary Charleston food scene and recapping his journey to restaurant success – which spans over two decades and five different states – Kyle filled me in on some of the biggest seafood trends he's seen during his tenure.
Listen to our exclusive interview with seafood restaurant manager and career restaurateur Kyle Anderson.
The global seafood market is expected to be valued at $155.3 billion by 2023, so if you've always considered seafood an afterthought at your restaurant – think again. The demand for seafood will continue to grow, and restaurants should likewise expect to see guests' desire for fresh, delicious seafood dishes increase.
Here are five of 2018's freshest seafood trends to take note of in your restaurant.
1) New Fish are Ashore
When it comes to seafood, most will go for shrimp, salmon, or tuna – they're the three most popular seafood products in the United States – but this seafood trifecta might not be your guests' only desired this summer.

"They say there's a lot of fish in the sea, right? Well they're all delicious," says Kyle.
Some of the up-and-coming seafood choices Kyle predicted people may be looking for in the future are:
"We want to be able to have a market for people to get out of their comfort zone with fish and try something new," says Kyle. His menu even includes octopus (don't worry – we'll get back to that one in a minute).
2) Preparation Revolution
The types of fish people are eating is changing, no doubt, but the bigger seafood trend is the way guests prefer their seafood to be prepared.
"There's tons of different types of white, flaky, mild fish out there," Kyle explains. "Really, they're just the protein base, and the flavor's coming from all the things around it. Whether you smoke it, or brine it, or season it with salt and pepper...those are the flavors that you're going to be tasting when you eat."
Indeed, preferences of fish preparation are varied, and restaurants should be prepared to incorporate dishes with sautéed, breaded, grilled, and fried seafood on their menus.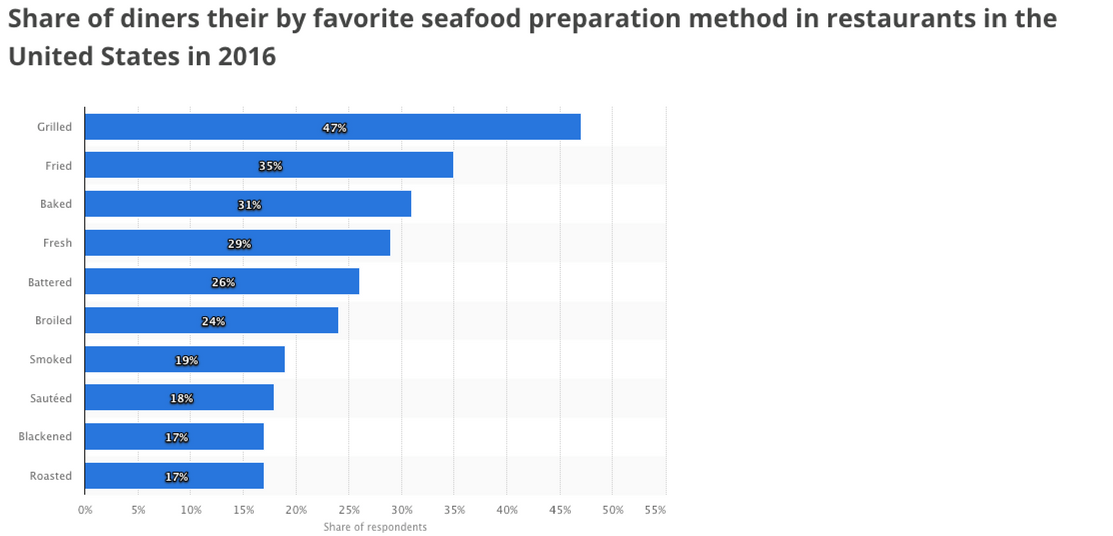 "I think now the question is really 'Do I not like bluefish?' or 'Did I not like that preparation?'," Kyle suggests.
The inclination modern seafood chefs have to play around with atypical seafood ingredients, coupled with the guest's experience to try it, is reshaping the seafood industry.
"It's a combination of people being willing to try new things and chefs being willing to push the envelope," Kyle says. "It's a good, positive direction, I think, that the seafood industry is moving in."
3) Fresh Fish Takes on a New Meaning
On the whole, Americans are split 50/50 on whether they prefer wild fish (AKA not farm raised) or not. However, the majority of those 34 and under prefer wild fish, in line with the strong value younger generations have for humane, sustainably sourced ingredients.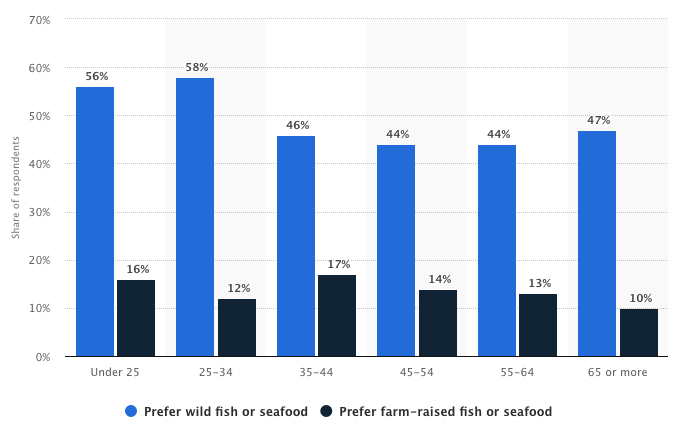 As the Millennial and Gen z populations' buying power continues to increase, restaurants serving seafood will need to tailor their operations in order to be successful.
Kyle has seen this trend at Rappahannock as well. When asked what changes he's seen in seafood trends over his two-decade long career, he said "the biggest change is how quickly everyone went from farm raising to pivoting to hormone-free."
4) Eight-Legged Eats
Well, eight-tentacled eats, to be exact.
That's right – octopus is making a splash in restaurants (pun intended).
Octopus has been consumed for countless generations, predominantly in many Asian cultures and even in Hawaii, but its popularity in mainland America is relatively new and is still a shock to some diners.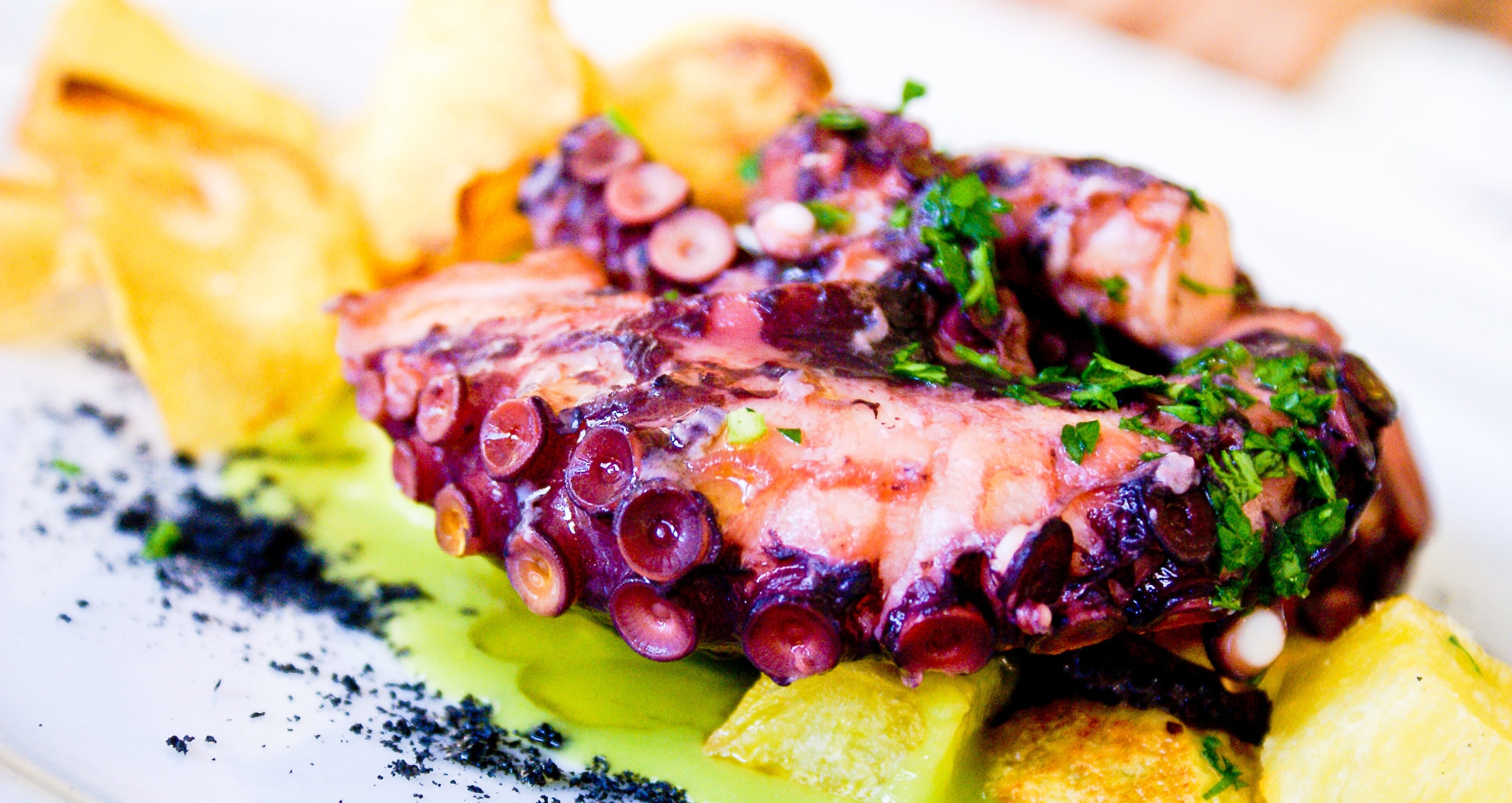 But taste preferences are indeed changing. Kyle, who has octopus on his menu at Rappahannock, says "I don't think you could sell octopus to a large scale audience even a few years ago, and now, people come in and are like 'I hear you've got a great octopus,' and they come back for it all the time."
5) Seacuterie
Seacuterie is is mash-up of seafood and charcuterie. Essentially, it's "fish and shellfish preserved in some way, often mimicking techniques seen with meats, like pastrami, mortadella and even 'nduja," as defined by Get Flavor.
This rising trend shouldn't be surprising, given the popularity of shareable plates and tapas. Oysters and shrimp have historically been considered shareable appetizers; seacuterie is arguably the next step in shareable seafood.
About Our Guest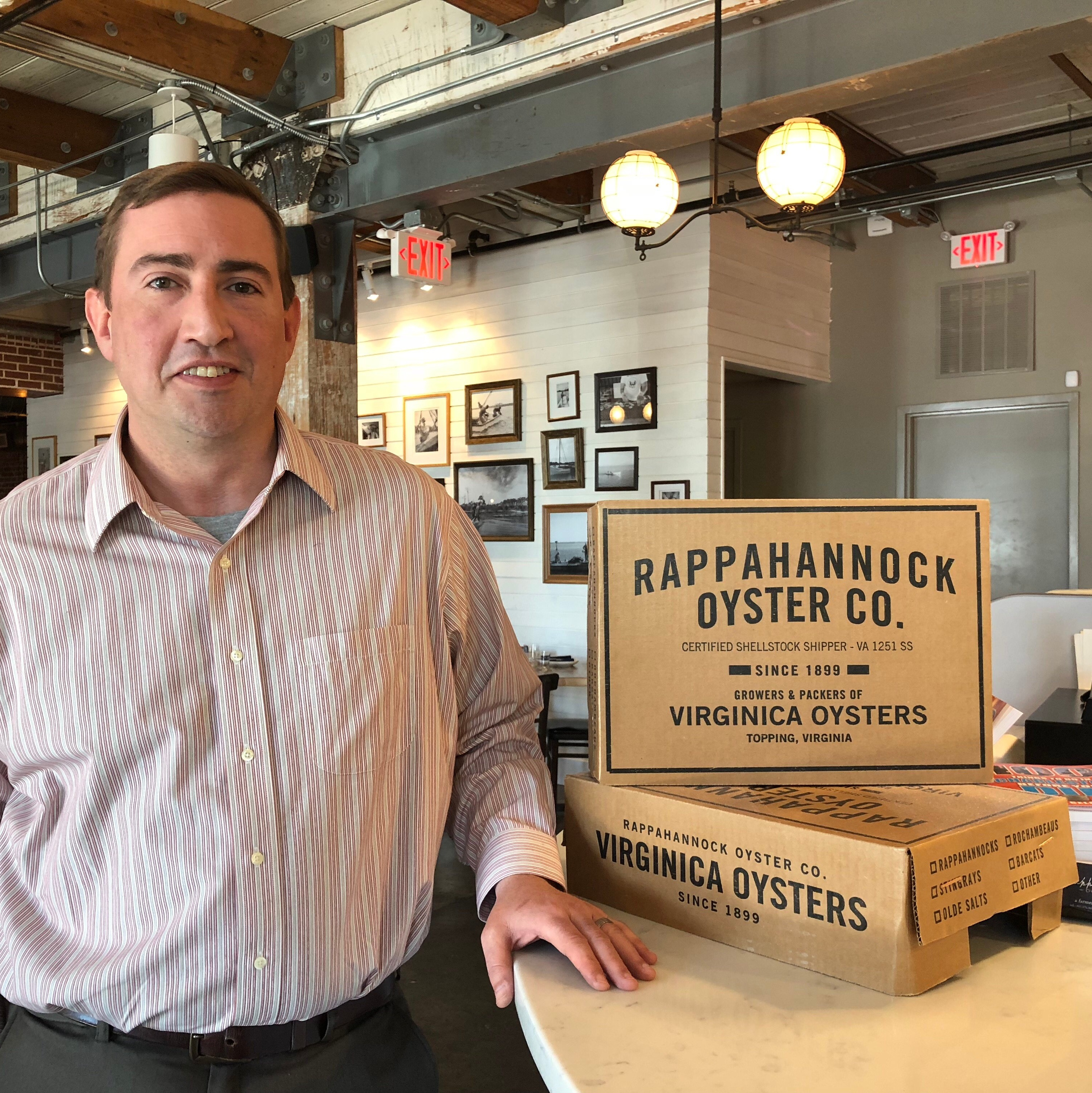 Kyle Anderson is the General Manager of Rappahannock Oyster Bar in Charleston, South Carolina. Kyle grew up in a restaurant family and has over two decades of experience in restaurant management and ownership spanning across five different states.
Before working at Rappahannock, Kyle spent time running fine dining restaurants, steakhouses, and Italian eateries before relocating to Charleston and managing one of Rappahannock's many locations. Currently, Rappahannock is the only fresh seafood market in the city of Charleston.
Check out Rappahannock's website or Instagram page to learn more!
Listen to our full interview with Kyle for more seafood trends, a look into the Charleston food scene, and more!