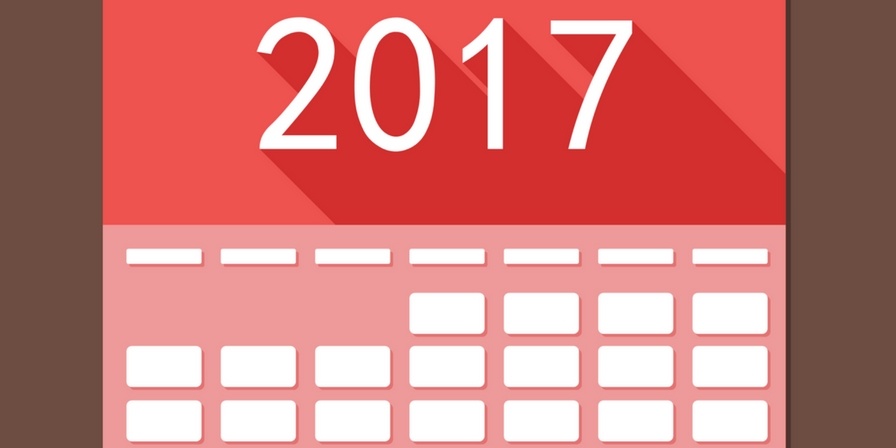 Congratulations. You made it through 2016!
For some, it was an epic year. For others, they are very happy to see 2016 in the rearview mirror. Either way, 2017 will present some new challenges that must be on your restaurant's radar if you want to make this a phenomenal year.
First, the best thing for you to do is reflect on how you addressed the challenges of 2016. Take note of what worked well in your restaurant and what didn't.
Whether or not you're happy with the way you handled these challenges, you can always take things up another notch. 2017 is your chance to take action and correct those deficiencies, or else risk complacency. Complacency in your current state leads to mediocrity, and mediocrity is the cause of slow death in a restaurant.
Avoid mediocrity and prepare yourself for these 4 changes coming to the restaurant industry in 2017.
1) Hourly Labor & Staff Hiring Challenges
The living wage gap and the new federal overtime law change were hot topics in 2016, and they will continue to be an issue well into the new year. Smart restaurants have a solution: they are taking a proactive approach to rising labor costs by being more efficient and recruiting better talent.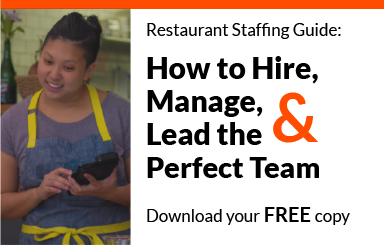 Recruiting and attracting better quality talent is a key variable that separates the best from the rest. Great restaurants are always, always, always recruiting.
Let's be clear about what recruiting truly means: it is actively searching for talent to add to your team. Placing a job ad up on the Internet when you have an opening on your team is not recruiting. You have to take an active role in searching for the best.
When top talent is looking for a new opportunity, they will find one rather quickly. If you are only searching when you only need to fill a position, your chances of connecting with top talent dramatically decreases. A lot of restaurants have found great success using unconventional tools like LinkedIn to recruit top talent. HotSchedules Recruit is another awesome online app that allows you to be in control of the recruiting process.
2) Video & Social Media
The great thing about social media is how powerful it is.
Even if you don't use it personally (which you should to better understand it), your restaurant needs an online presence if you want to have a chance to compete against multi-million dollar marketing budgets of nationwide restaurant chains.
That means being on The Big Three to start: Facebook, Twitter, and Instagram. After that, dip your toes into some other sites, like Snapchat and YouTube.
Now for those of you that are just getting caught up to speed on social media, there will be a twist heading your way in 2017: video. If a picture is worth a thousand words, then a video is worth a million views. If you want your social media to become effective in the new year, you will have to learn to implement videos into your restaurant social media strategy.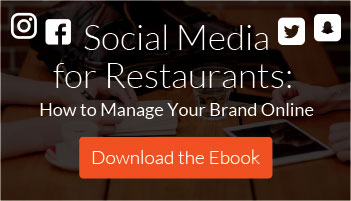 Video is great at showing the human side of your brand. Try these ideas:
Behind-the-scenes videos of the chefs in action on Facebook Live.
A testimonial from one of your guest raving about their experience on Instagram Stories.
Your bartender performing the perfect pour or cocktail mix on Snapchat.
Videos from your team showing what a fun and high-energy culture you have to attract better talent on YouTube.
3) Menu Changes
In 2017, menus will continue to evolve - as they must! Taking advantage of industry trends while they're hot is a great way to show your guests that your brand is current. Restaurants that can satisfy that need will excel in the new year.
Another popular trend in 2017 will be meal kits. People will not only want an exceptional dining experience, they will want to be a part of it. Restaurants can take advantage of this by offering cooking classes and whole meal replacement packages of their own.
Too many restaurant owners and chefs still think they know it all when it comes to guest wants. Their menus are a reflection of this. We often throw around the term "chef driven," but for too many, the words "chef driven" should really be replaced with "ego driven."
Perhaps in 2017, restaurants should be more "guest driven."
When you are reworking your menu to be more efficient and to satisfy the cravings of the current market, make sure that you use the data from your restaurant POS system. This is a gold mine of information if you tap into it, decipher the data, and apply it to future menu design. Your product mix report will tell you exactly where your guests are spending their money. If you're smart, you'll drop the high food cost egocentric items and create more profitable guest desirable ones.
"Don't be the best, be the only." – Andrew Zimmern
4) Millennials in Restaurants
Probably the major challenge for most restaurant operations 2017 will be learning how to work with the millennials. In order to do that, many restaurateurs are going to have to drop preconceived notions and outdated management techniques. Millennials are a challenge because we keep using the same carrot and stick motivation used on Baby Boomers and Gen Xers.
The reason it appears that the labor pools are drying up is because the restaurant industry has not made it attractive to this younger generation. Yes, we are the problem, and we are also our own solution. Here are some ideas for a solution.
Drop the Stereotypes
The first thing you have to do is forget what you think you know about the millennials. They are not lazy. They do not feel entitled. They just want to work for a company they believe in.
You attract them to your restaurant by building a culture that they can stand behind. Chick-fil-A and Whole Foods, for example, have no problem finding people to work for them. Too many restaurants focus on just drawing in guests, but your culture is the beacon that draws guests and potential staff to you. You need to apply that same effort and energy into a culture that will nourish your brand.
Tap Into Their Strengths
The millennials are very adept at technology. A lot a restaurant owners are not. What a match made in heaven!
Tap into your millennial workforce and ask them how do they use technology. This younger generation uses social media as a way to communicate with their friends and their devices never leave their palm. Take advantage of this learning opportunity. The up-and-coming generations are both your workforce and your guests. If you can understand how they communicate then you will rise to the challenge in the new year.
2017 in Restaurants: A Bright Future Ahead
2017 can become your best year ever if you are willing to take the lessons from this last year and use them to take action to form new habits, a new mindset, and a new attitude. The best thing you can do in this new year is leave behind the negative beliefs and same old habits holding you back from getting the restaurant you know you want.
Ready for an unbelievable restaurant technology experience in 2017? See a personal demo of Toast POS!