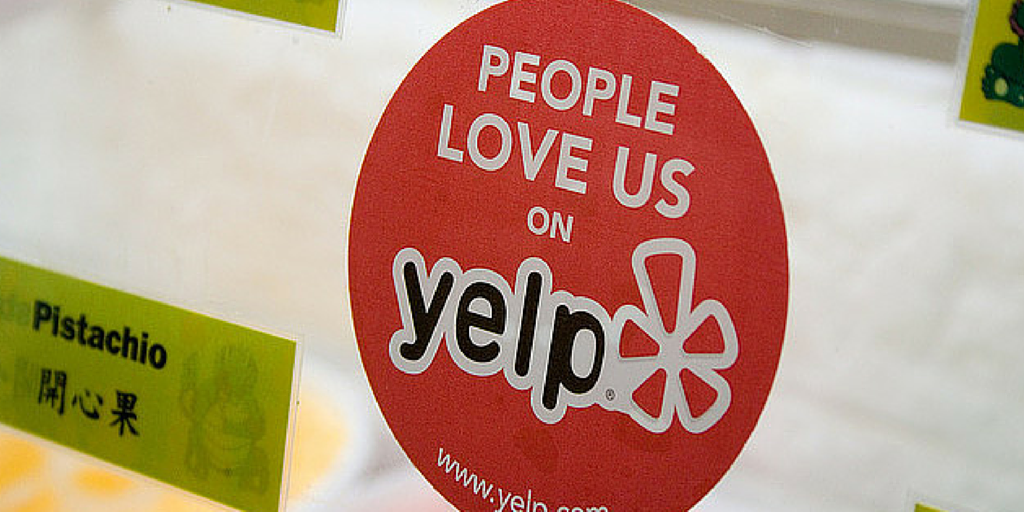 It's common for restaurant owners to have a love-hate relationship with Yelp. In one respect, Yelp sends you a ton of free visitors when web surfers happen upon your establishment's page. On the other hand, Yelp's complex algorithm can be unfair by blocking your good reviews, leaving your page filled with negative comments. (Yelp, of course, will disagree with this.)
Plus, some Yelp reviewers write some head-scratching comments on your page. For example, "We had great food and great service, I would totally go back, but the restaurant is just a bit small." 3 stars! WHAT?!?
These drive you crazy, I know it. But with a deep breath and a little strategy, you can master the Yelp for Business game and play nicely with Yelpers.
Why Yelp for Business Is Awesome
Yelp is extremely powerful. It allows your restaurant to show up at the top of internet searches for words that your website would never have been able to rank on its own merit. There are technical words for this, but I call it "Google Juice." Yelp gets millions of visitors a day, so search engines take them very seriously. The trick is making sure your Yelp page looks awesome and shows a rating of at least 4 to 4.5 stars. You have to manage your Yelp page wisely, or the site could be detrimental to your restaurant.
I am not recommending you abandon or ignore your restaurant's own website, because Yelp can be one of the strongest traffic sources to it. But you need to spend a little more time focusing on your Yelp page and a little less time chasing the next social media marketing strategy.
Yelp Is Not A Game For The Passive
Most people think they have no control over their Yelp page. They just "hope" it will get better.
The first thing you need to do is claim your page (if you have not yet done this, head on over here). This will allow you to respond to reviews publicly and privately, track leads, add photos, and update information.
The next thing you need to do is update your online content. Make sure your website link, hours, phone number, and address are current and standardized. That means they show up the same on your website, Yelp page, Google, Facebook, etc. If your address is 123 West Main Street, but Google shows it as 123 W. Main St. and Yelp shows it as 123 West Main St., you are loosing out on valuable Google Juice. Visit this page for finding any unclaimed sites and how local search engines are seeing your information.
Next, get beautiful pictures on your page, make sure that your keywords are correct and that your "More Information" section properly represents your restaurant. This is where guests find things like whether or not you deliver or take reservations, among other inquiries.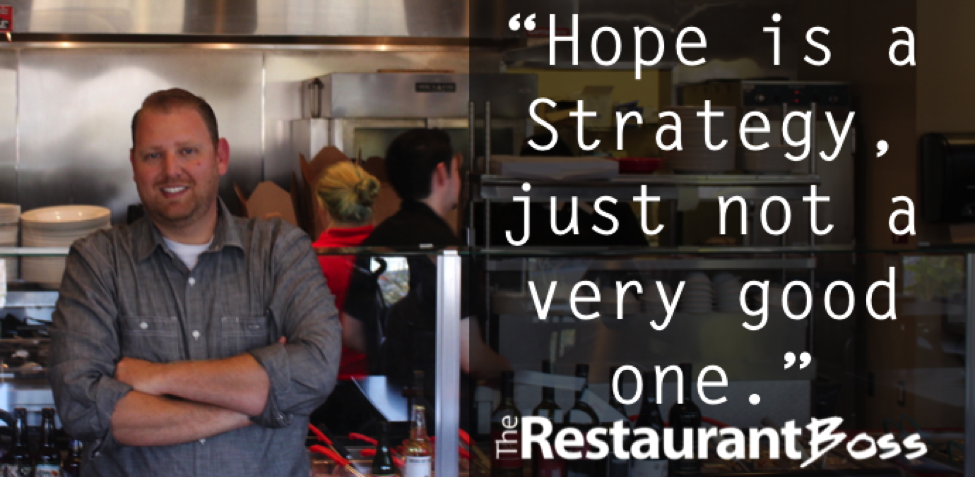 How Do We Get Better Restaurant Yelp Reviews?
The best way to get rid of negative reviews is to hide them with a whole bunch of positive reviews. So start asking for them! If you don't ask, the answer is always no.
One tactic I use is to hand out these business cards that have a picture of a dessert on one side and a Yelp address on the other, like this one.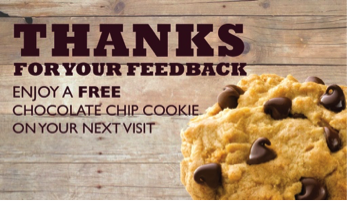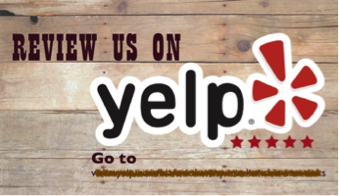 When your servers check in on a table at the end of a great meal, have them hand the customer a card for the free dessert. At this time, servers should ask the customer if they would mind sharing their thoughts on Yelp. It doesn't seem like a bribe to get the review, because even if they don't give you a review, they can still get the cookie on their next visit. But with a bit of give and take, you could end up with a glowing recommendation you may not have had otherwise. Win-win!
In a similar fashion, if you have an email list, send an email mentioning that you are reviewing your menu, service, and overall operations from top to bottom. You would love to give them a free desert in exchange for some honest feedback - positive or negative. If they respond with mostly negative comments, personally invite them in sometime to discuss their thoughts while they are enjoying their free dessert (this gives you an opportunity to win over a lost customer). If their review is mostly positive, reply back with a link to your Yelp page and a kind request for them to share their thoughts with the public.
People genuinely want to help. If you make it easy for them, they will.
Pro Tip – Don't send a bunch a requests for Yelp reviews all at once. This will send up red flags at Yelp and they will shut you down… Only send out a request once or twice a day.
What To Do With Good And Bad Reviews
When you get a good review of 4 or 5 stars, reply to the author publicly and thank them for the comment. Then, take a screen shot or a direct quote from the review and post it to your social media pages. Don't brag - nobody likes that. Instead, just let them know what an honor it was to serve them.
However, if you get a negative review, consider a private reply. Public replies will increase the visibility of the review. If it's something that you have addressed and fixed, then definitely make it known and thank them for bringing it to your attention. You want the public to see that. But if it was just a bad experience or an honest mistake, privately let them know you are sorry and invite them in for an opportunity to prove that you can do better. If you have built enough rapport during this apologetic conversation, you can ask the guests to remove the review or amend it.
Never, ever, ever reply to a Yelp review angry. Everything you write can easily end up on social media forever and permanently harm your business. Keep your cool! Negative reviews are inevitable, and it might have absolutely nothing to do with you.
Yelp Is Here To Stay
Love it or hate it, Yelp (and other peer review sites) has changed the way the world finds businesses. Everybody has a voice now. In fact, Yelpers are becoming more a part of your business than you might believe. I know of owners who have been turned down for loans or new locations because of their bad reviews on Yelp. Landlords want good operators and now they can grade your operation instantly. On the flip side, a 4.5 star Yelp page with 1,000 reviews can really increase the value of your restaurant and provide a steady stream of customers at little or no out-of-pocket expense.