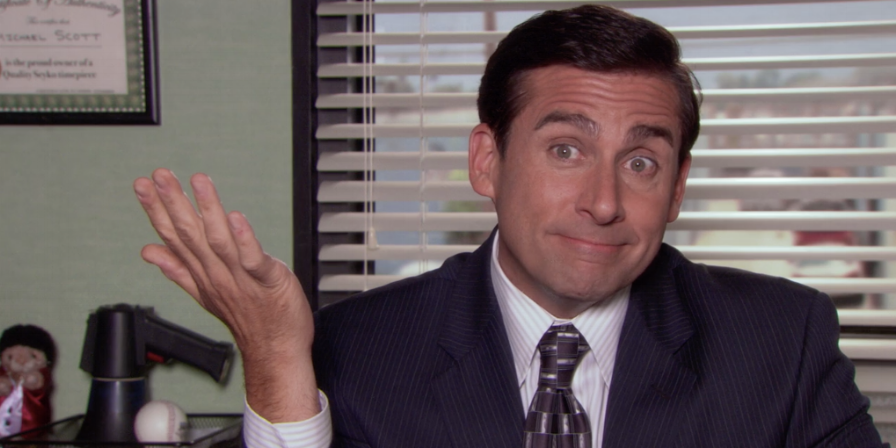 The restaurant industry is responsible for 10% of the jobs in the workforce, while one-third of Americans' first job was in a restaurant.
Needless to say, a good amount of people in this country are - or have been - servers, cooks, bussers, bartenders, take-out cashiers, delivery drivers, managers, and/or restaurant owners.
If you've ever had the opportunity to work in a restaurant, you've probably had to wear many hats, interact with some interesting characters, and deal with all of the struggles. And when I think about who this applies to besides restaurant employees, I think of the one and only Michael Scott from TV's The Office.
So, here are Toast's 24 way too real struggles and joys for everyone who has ever worked in a restaurant. If you think your staff will appreciate this post, click the buttons on the left to share it with them on Facebook or Twitter!
Take it away, Michael!
1) When a guest makes a joke and it's not funny, but you have to laugh anyway.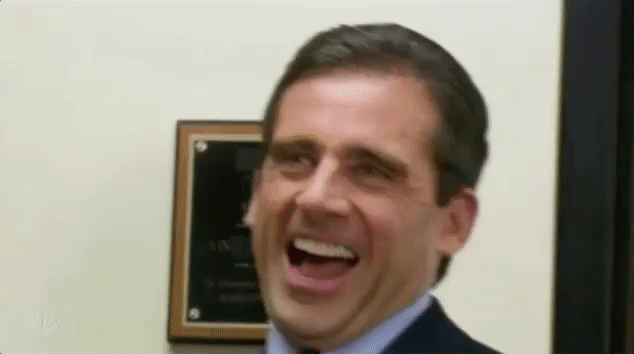 2) Meanwhile, on the inside, you're just like.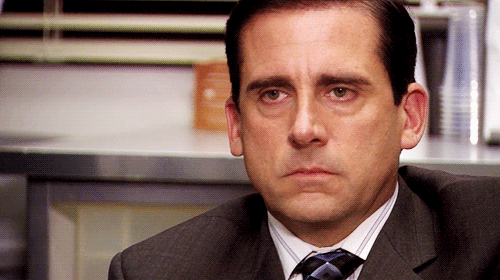 3) When a group comes in and they have a baby with them.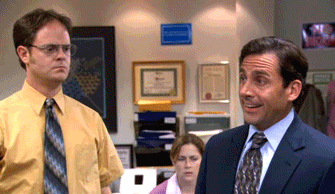 4) Better yet... when they have two babies with them.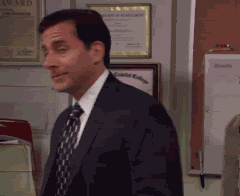 5) But sometimes they feel bad so they thank you and tip you extra.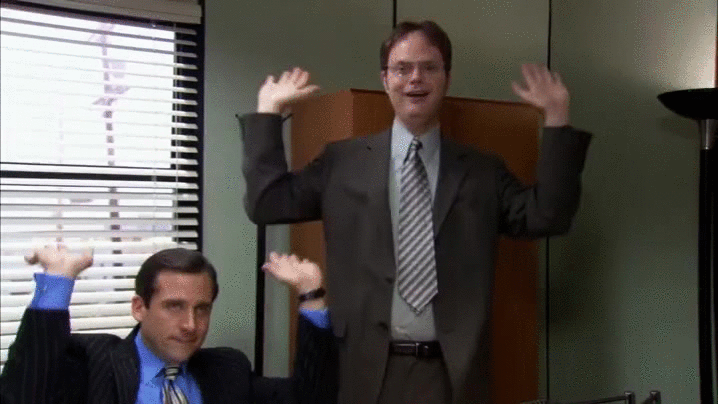 6) That moment when you successfully dodge a chair when someone unexpectedly backs up and you still manage not to drop your tray of drinks... Because you're practically a ninja now.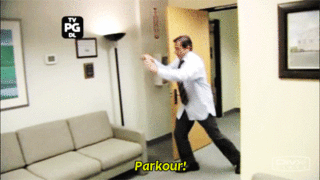 7) When someone aggressively waves for you while you're trying to help out another customer.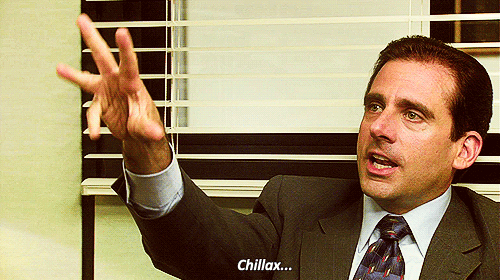 8) So then you race as fast as you can to them so they can see you're actually trying.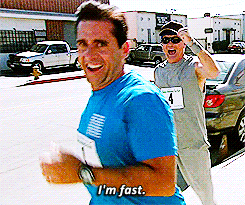 9) When someone tries to order something that isn't on the menu.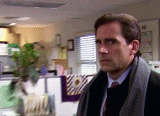 10) Or when someone has a food allergy you've never heard of and you need to get the facts right so no one dies.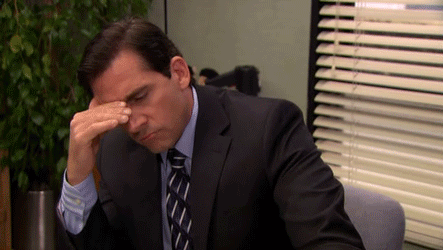 11) When you overhear someone mention they don't support tipping and feel the need to explain why it's so important.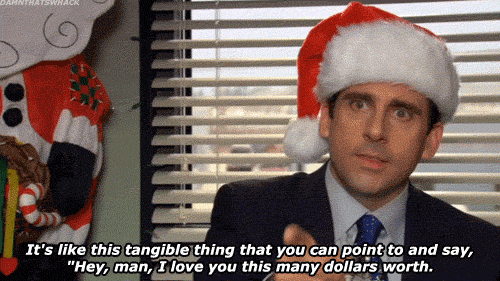 12) And then they leave a bad tip anyway, but it's OK, because who even needs to pay bills, right?
13) But at least you get some cool shirts and gear from your restaurant, even though you rarely sport them outside of work.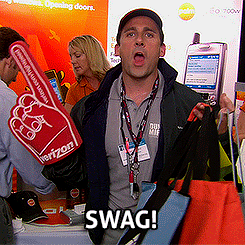 14) And sometimes you just need one night off, but your manager doesn't approve it.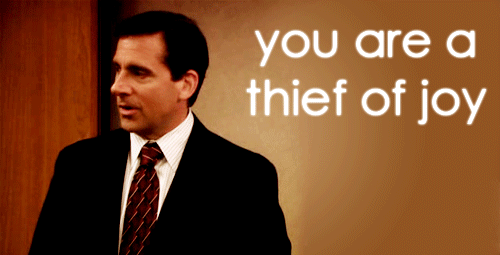 15) So then you have that monthly debate with yourself about whether you're finally going to quit and do something else, but have no idea what that is.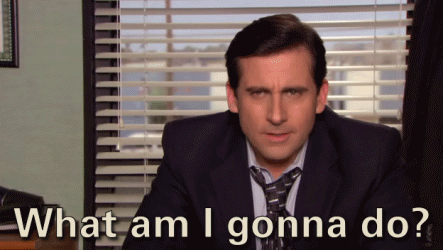 16) When you get a Christmas bonus.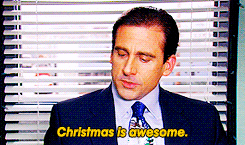 17) ... But then you find out you have to work on Christmas.
18) When it's after 10 p.m., the last table of the night leaves, everything is clean, and you're finally FREE.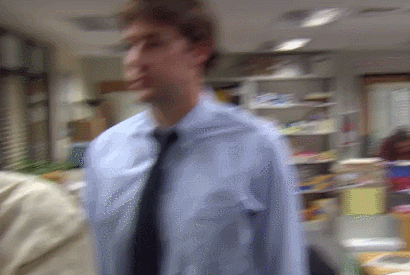 19) But you have to be in before 8 a.m. tomorrow to help open.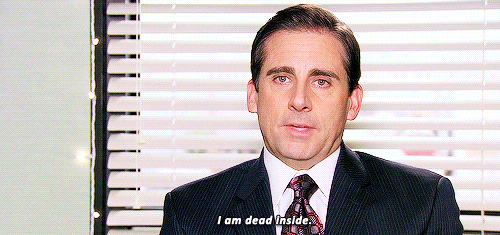 20) When your jam comes on over the radio and you want to start grooving.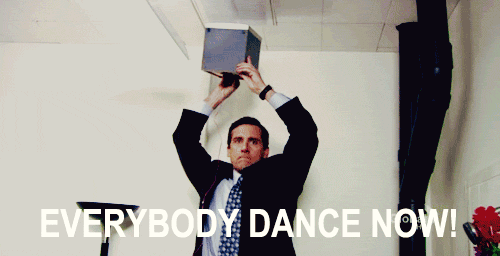 21) But then you remember you're working and have to keep your cool and hold back your happiness.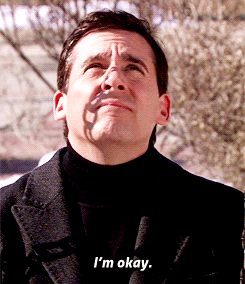 22) When you see the bussers moving a bunch of tables together in your section.

23) So you approach the enormous party and put a huge smile on your face so you don't get jipped for the tip.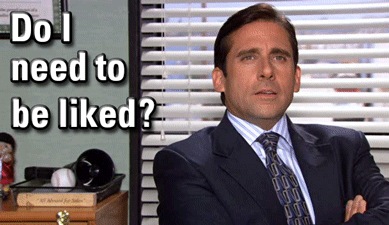 24) But despite all of the struggles, you stick around, because even though you sometimes won't admit it, there's just something special about working in a restaurant you love.
What's your biggest restaurant struggle? Let us know in the comments below!
Don't forget to share this post with your staff and servers if you think they'll get a kick out of it!