In today's digital age, your restaurant's web presence can be your most powerful weapon or your greatest downfall. In fact, 1 in 5 restaurant operators name attracting and retain customers as their biggest challenge, according to the 2017 Restaurant Success Report. Without the right marketing strategy, attracting and retaining customers is even harder.
Since developing an online marketing playbook can be a daunting task, we compiled a list of ideas to help elevate your restaurant's online marketing presence.
Whether you're a digital native or a tech newbie, read on for actionable restaurant marketing ideas that can help your business stand out.
Level 1: Newbie Restaurant Marketer
Does the very idea of using a computer to do more than Google something or check your email terrify you? Don't worry; even someone with minimal computer skills can have an online marketing presence.
Reach Out to Your Network
Have any tech-savvy friends or family who can advocate for your business? These people could be the resource you need to improve your restaurant's web presence. Ask them if they would be willing to post on your behalf or manage any piece of your online marketing strategy.
Better yet, ask them to teach you so you can develop an understanding for yourself.
Outsource Website Development
Nothing is more fundamental than a restaurant website. If you can't build a site on your own, outsourcing the project to an agency or freelancer is always an option.
Make a Google My Business Profile
Claiming your Google My Business Profile is probably the most important thing you can do to improve your restaurant's web presence.
With a complete profile, a sidebar featuring your restaurant's location, category, hours, contact information, menu, reviews, popular times, and images will appear on the search results for your restaurant as part of the Google Knowledge Bar.
Check out what happens when you search for Asian fusion restaurant Mei Mei.
Additionally, your business will be featured on Google Maps if someone is looking for a restaurant nearby. This is a quick way to show potential diners information about your establishment and make them more likely to visit. All you have to do is make a Google Plus account for your restaurant and claim your business listing.
Level 2: Beginner Restaurant Marketer
If you have some website and social media skills, but have no idea where to start, this is the place for you.
Create Restaurant Social Media Accounts
Restaurant social media (particularly Facebook, Instagram, and Twitter) is one of the easiest ways to promote your restaurant online. To start, most businesses opt for a Facebook Business page. Why?
They rank high on organic search results.
They display a lot of important business information (such as hours, location, contact information, and images).
They're great for easily interacting with customers.
Not sure how to setup a Facebook Business Page? Check out the video below!

If your food, drinks, or ambiance are picture-worthy, then you need to be on Instagram. It's a great tool for highlighting menu items, specials, or your restaurant experience, and it's a fun way to interact with diners. (swah-rey) dessert bar posts tantalizing photos of their creations in order to drive store traffic.

Twitter is great for letting your customer base know what's up. It is an ideal platform for communicating specials, menu changes, and holiday hours to your patrons. Look how Cava Mezze uses Twitter to tell its customers about a special holiday promotion.
Claim Your Yelp Business Listing
Even though Yelp reviews are not always accurate, people still use the platform to discover new restaurants.
If you want to use Yelp to grow your customer base, make sure your profile is filled out in a way that will entice users to come to your restaurant. Having quality pictures, your full menu, and a link to your website all add legitimacy to your restaurant. Party Fowl has a expertly-managed Yelp page that helps them reach new customers.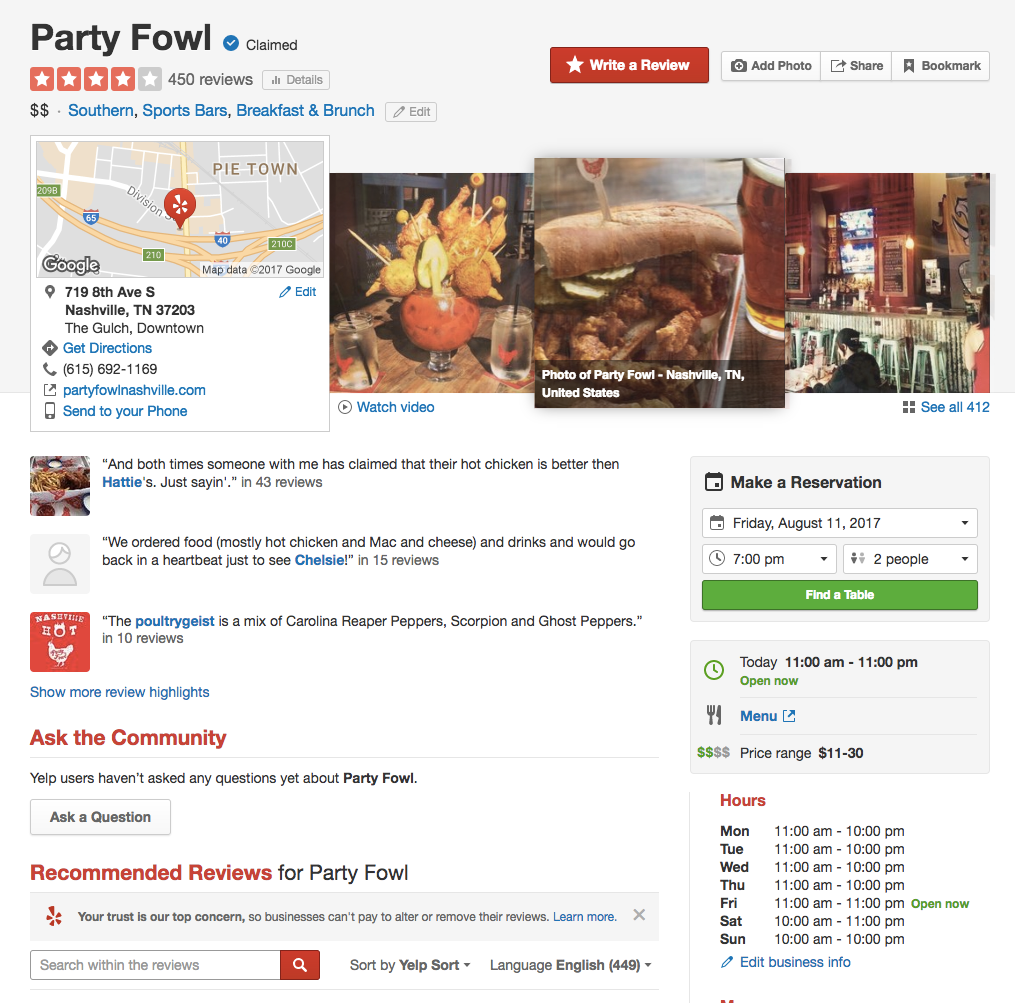 Post Your Menu Online
If you don't have a website, you can publish your menu on a site like Menu Pages or on Facebook to increase consumer knowledge of your restaurant and encourage them to swing by.
Level 3: Intermediate Restaurant Marketer
Have an above-average digital skillset, but aren't exactly a professional web developer? Find out how you can take your restaurant's online marketing strategy to the next level.
Build a Template Website
Having a website is a key piece to the restaurant online marketing puzzle. If you don't have the resources to outsource development, and you don't have the skills to build your own, you can build a templated website with tools like Squarespace and Wordpress.
Interact with Customers Online
One of the largest benefits of social media is interacting with your customer base outside of the restaurant. You can hold contests, promote events, crowdsource content, and respond to any inquiries and comments.
Most importantly: you can use social media to respond to reviews and other feedback. This lets satisfied customers know that you value their business and it can be used a means of resolving issues with unsatisfied patrons. See how Aloha Poke used Twitter to resolve a customer complaint.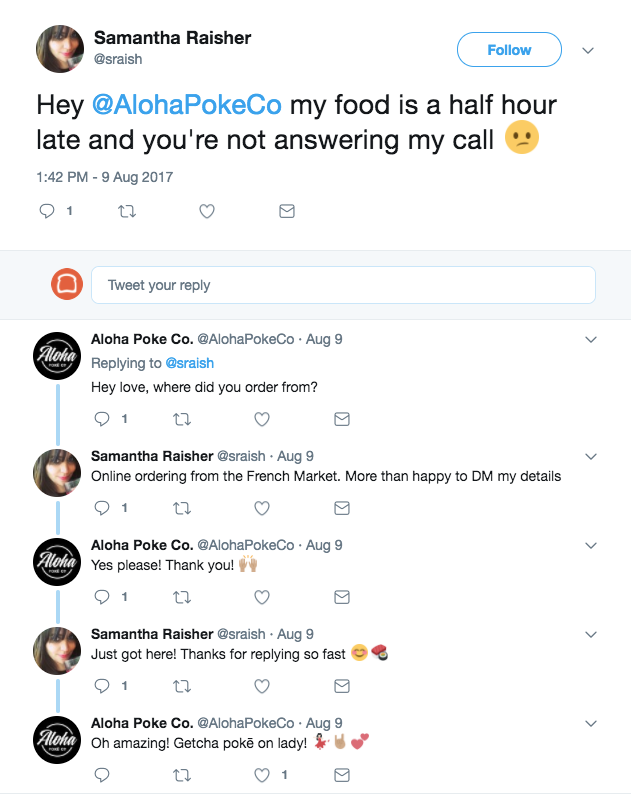 Start an Email Campaign
Whether you are contacting members of your restaurant loyalty program or completely new customers, restaurant email marketing is an efficient way to encourage repeat visits. You can automate email campaigns using tools like MailChimp and Constant Contact.
Send them news, promotions, menu updates, or whatever you think will drive traffic to your restaurant. If you need more inspiration, take a look at this restaurant email marketing idea guide from Constant Contact.
Engage Influencers and Bloggers
Once you have a committed social following, try approaching local foodie Instagrammers and bloggers to see if they would like to do a collaboration. A shared piece of content can be posted on your social accounts and the influencer's, and you both benefit from being exposed to each other's following.
Create Your Own Blog
Think you have what it takes to be a thought leader in your area's foodie scene in your area? Maybe you should consider starting a blog for your restaurant! You can write your own content or source it from your customers and staff.
Having a blog is a great way to rank high in search engine results, and people who see your blog have the potential to become customers.
Quick disclaimer: Blogs are generally more common among multi-location restaurants, but if you have a passion for blogging, you could make it work for any size restaurant. Check out the cool stuff Pieology has posted in their blog, Pie Life.
Level 4: Advanced Restaurant Marketer
If you're a master of all things digital, apply your skills to your restaurant's marketing strategy.
Dabble in Paid Social Advertising
Once your Facebook Business Page is set up, you will be able to use Facebook's built-in advertising platform. The Facebook Ad Manager allows you to define a custom audience that will be a good fit for your restaurant, create new ads, and analyze performance. Twitter and Google have similar features.
Advertise on Restaurant Specific Sites
With sites like Yelp and Opentable, you can showcase your restaurant on relevant platforms. Placing ads on these sites ensures that you are reaching and audience that is already looking for a place to eat.
Build a Custom Website
If you choose to go this route, ensure that your restaurant website is optimized for mobile, because 42% of restaurant website visitors are on their mobile phones. Have a few customers test your site to make sure that anyone can easily navigate; a website not optimized for mobile will drive customers away.
The Eastman Egg has an extremely engaging mobile site, and even has an application to make mobile use as simple as possible. The font is big, and the image of their food is front and center. On the other hand, Lilly's Gourmet Pasta Express mobile site could be easier to read; they may want to test having a mobile-first website.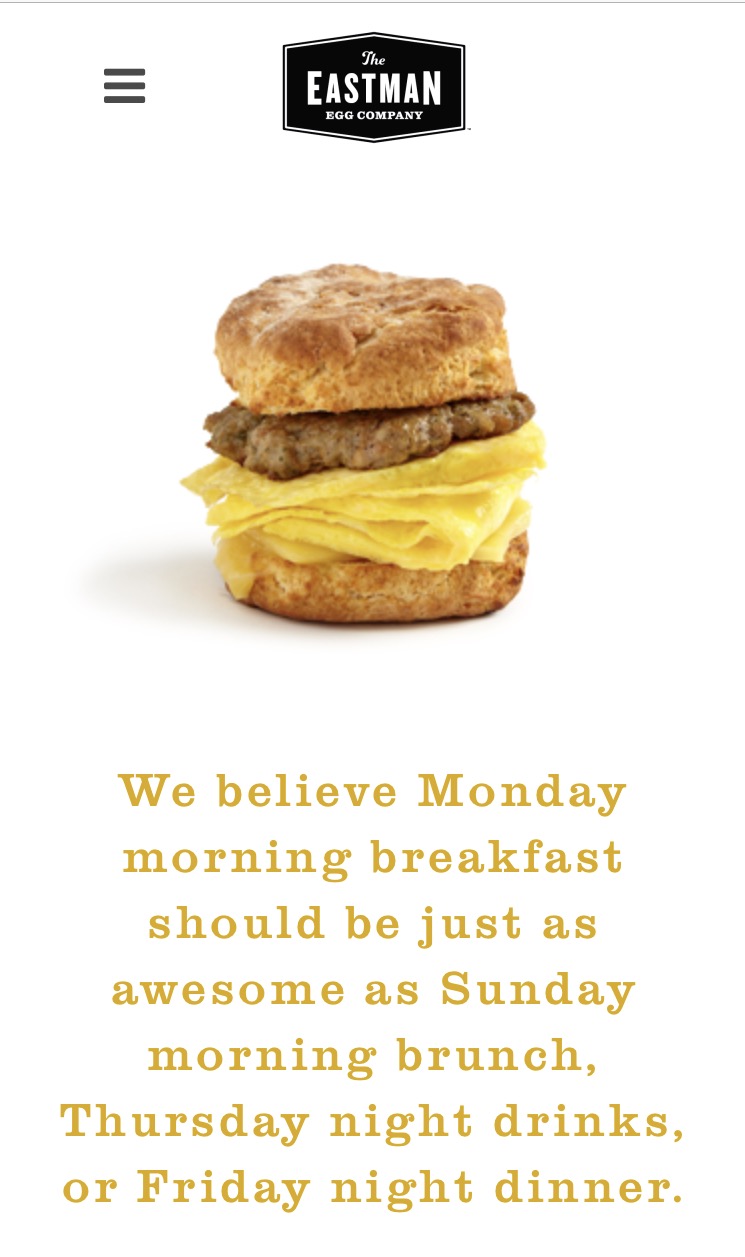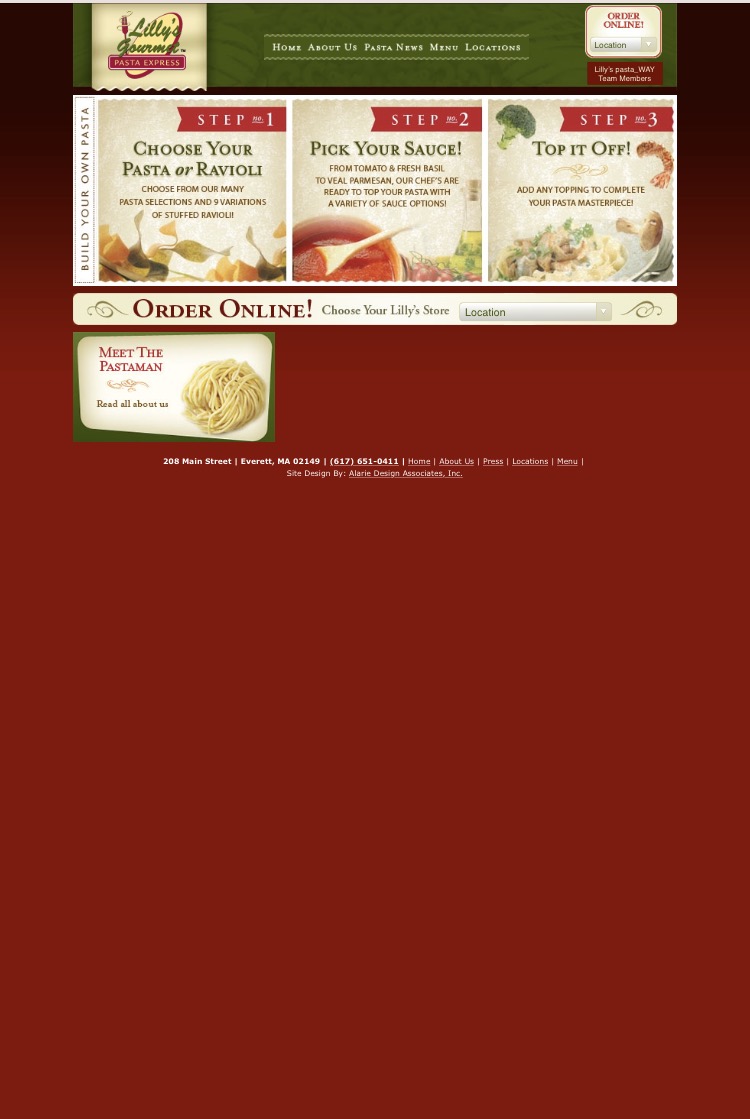 Utilize Search Engine Marketing
Search Engine Marketing (SEM) is the practice of bidding on specific keywords that you want your website to appear as a top result for. As a restaurant, you might use SEM to make sure that you rank highly for your restaurant type or menu items in your area and direct customers to your online ordering system.
For example, several major pizza restaurant bid on the term pizza through Google, so when I searched "pizza," this is what came up.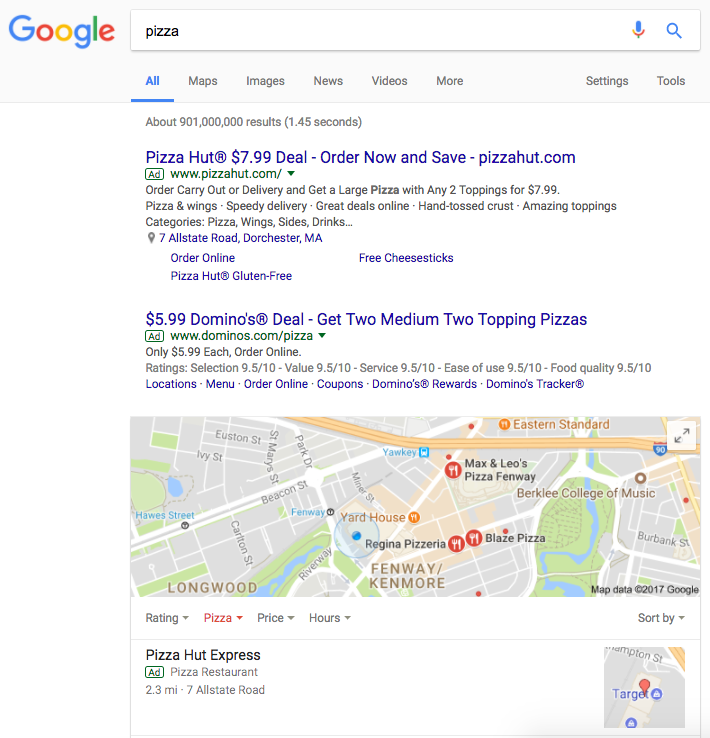 Be careful: SEM can become expensive, so you need to keep an eye on your budget.
Restaurant Marketing Ideas for the Online Age
Now more than ever, restaurant print advertising is dying, while having an online presence is an increasingly essential marketing tactic. Follow these steps to become an online marketing master and make your business stand out from the competition.