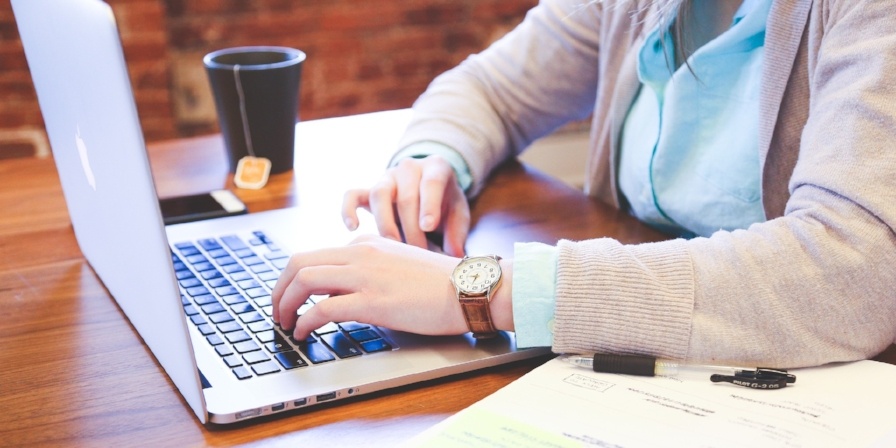 Are you starting to notice more empty seats than normal?
What happened?
Actually, this is quite common. All restaurants have a cycle of ups and downs. The key to reducing the dramatic highs and lows that many experience can be found in three words: your marketing plan.
You can have amazing food and spectacular service. However, without a solid restaurant marketing plan, you will be the best kept secret in town.
You do not want to be a secret!
You want to be a household name. In marketing they call that being "top of mind." That's your restaurant's goal with a marketing plan - to be at the top and stay there.
Most restaurants don't have a marketing plan - they market now and then or only when business is slow. But if you want to dominate your market and maintain your market share, then you have to be consistent and relentless about building a restaurant marketing plan.
Here are six flaws that are a hinderance to any successful restaurant marketing plan.
1. You Don't Know Who You Are Marketing To
Who is your ideal guest?
Now, before you say "everyone," please note this: you cannot be everything to everyone if you want to stand out in the market. You need to be dialed in for a specific target market. That requires knowing exactly who you are and what your brand is all about.
There is an exercise that consultants take people through when developing a marketing strategy called an avatar workshop. You will want to come up with an ideal story about your ideal guest. This is also known as developing a "buyer persona."
The more detail, the better.
You need to know the basics, including:
Age
Income
Neighborhood they live in
General demographic information.
On top of this, you need to explore the psychographics.
What exactly are psychographics? These are more dialed into a person's behavior.
Ask questions like:
What kind of car do they drive?
What grocery store do they shop at, Whole Foods or Market Basket?
What kind of music they listen to?
What are their hobbies?
These questions might seem kind of strange to ask when trying to figure out your ideal guest. However, they are critical to understanding where these people spend their money. If your brand can align with their spending habits and values, you have a good match.
2. You Don't Know Your Competition
Just know that every restaurant has competition.
They might not be direct competition, however, if there is another food establishment in your market, then you have competition. Even places like Whole Foods - which is moving into the "grocerant" category (a new term for part grocery store, part restaurant) - are starting to take away market share from traditional restaurants.
Have you ever done a competitive market analysis? That is where you collect data from three to five restaurants that would be considered your competition and map out to see where your menu items compare.
Are you the highest price in the market? The lowest price? Somewhere in the middle? (Find out by using Toast's new Food Cost Calculator). Part of developing an effective restaurant marketing plan is knowing where your brand is positioned as far as pricing.
It's important to know the competition, but please do not become obsessed with them.
Awareness is a great tool. Obsession has driven many restaurants to the brink of closing. You want to be smart about what is going on in your market - just don't let it consume you.
3. You Don't Know Your Mission
There is nothing as powerful as knowing why you do something. A lot of restaurants when working on marketing plans know what they do and how they do it. That's easy. Digging down into the real "soul" of a brand requires deeper thought and contemplation. What you do and how you do it are mechanical brand differentials.
Example
What you do? Sell tacos.
How you do it? Sell a street-style taco cooked on a flat griddle which gives a unique crispy texture on the outside and all your ingredients are made from scratch.
Why you do it? Growing up in the area of Oaxaca, Mexico, you remember as a child helping your grandmother go to the market to pick fresh chiles and spices for the meal that night. The flavor and aromas still come to mind whenever you smell fresh masa being made. You sell tacos made with that love of food that your grandmother showed you. Your mission is to share those flavors and that love with the world through tacos.
Quite a difference when you throw in the why, don't you think?
The best thing you can do to build your brand and position you strongly in the market is to know your why. Like mentioned earlier, the what and the how are easy. Dig a little deeper and explore some raw emotions about why you do what you do.
4. You Don't Know Your Value
It might not seem obvious, but a solid pricing strategy is one of the most essential aspects of a restaurant marketing plan.
Two Italian restaurants in the same market are about 3 miles apart. One sells a Bolognese pasta for $15. The other cells their pasta for $11.99. Given that the two restaurants are very similar in the décor, level of service, and actually the quality of food, why is it one restaurant can price the same dish for $3 more?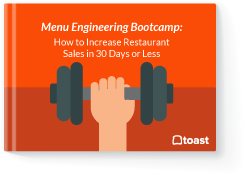 In short, they understand their value and they are not afraid to ask the guest to pay more for a better product.
This is where knowing the competition is critical. Let's say the other restaurant does the research too. It would have found that the average Bolognese pasta in their market goes for $14. Now, maybe they don't want to be positioned as the highest. However, seeing that all things are equal they are at least leaving $1 on the table. They could easily come up to $12.99 and still be under the average for their market.
You have to consider what your market will bear sometimes. Here's a great example: a gourmet hamburger Albuquerque, New Mexico can sell for $10. It's about what the market will bear. You can take that exact same gourmet hamburger and take it up the road 45 minutes to Santa Fe, New Mexico and sell it for $14. Why? Because in Santa Fe the expected to pay $14 for a hamburger.
Don't guess or make assumptions. You really need to do little bit of homework and a little field research. You have to know where you stand in your market if you want any chance to stand out.
Or, you could use Toast's new Food Cost Calculator.
5. You Don't Know Where to Be
Traditional media is slowly becoming less effective for restaurants. Remember when you had to have a Yellow Pages ad if you wanted to be found? Things are a bit different today.
Print ads are becoming obsolete.
TV commercials are being skipped over because we can record our shows and fast-forward through them.
Social media and the Internet is the new frontier you must embrace.
Fast-forward to 2017 - having a website and Facebook page are the new calling card. If you do your market research and really dial in your avatar, you might find you'll need to be on some other social media platforms as well.
Instagram, Twitter, and Snapchat are hot platforms with the Millennials. You have to know where your market is and you have to communicate to them through the platforms they prefer. It doesn't matter if you don't like Snapchat - what matters is that your guests are there.
Remember this: a restaurant marketing plan is designed to communicate and engage with your guests on their terms, not yours. That means communicating with your guest in a way that stimulates engagement.
If you want to take it even further, add video to your restaurant marketing plan. Video is real, raw, and it shows the human side of your brand. Most social media platforms today allow for either live stream videos or short video clips. There's a reason for this and it is because that is what your guests are looking at while on social media.
6. You Don't Know How to Track Results
A lot of restaurants just randomly post on social media - not really taking in the data behind it all. It's kind of like they're throwing darts with a blindfold on. You might get lucky and hit the board.
First, you need to understand when your guest is looking and engaging with your post. If you use restaurant social media management tools, you can really dig deep into the peak times your guests are engaging with you. Once you know the day and times that get more engagement from your guest, create your restaurant marketing plan to deliver content during those times.
It's not really rocket science. Find what people want, when they want it, and give it to them.
Making a Master Restaurant Marketing Plan
Developing a solid marketing plan for your restaurant is mission-critical to long-term success. Just like knowing your budget or food cost, it's an element that cannot be overlooked.
Think of it like one of the tires on your car. It doesn't matter if the other three tires on the car (food, service, operations) are in perfect condition and properly aired. If one tire is running flat, then the entire vehicle will not perform. In fact, you could end up doing more damage to the car.
If you want your brand to truly succeed and stand out in your market, then it's time to take a look at that fourth tire and maybe put a little air in it.