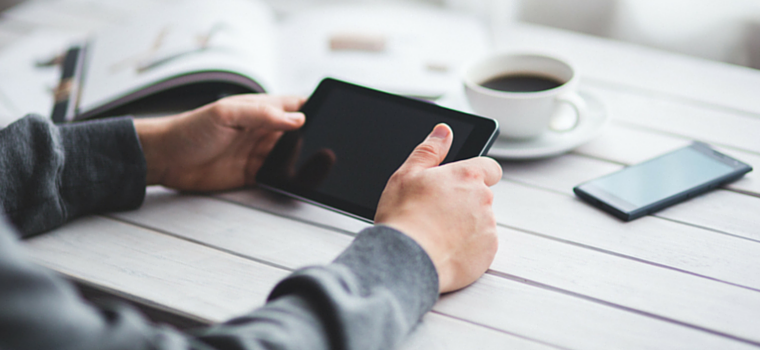 More restaurants are replacing their cash registers and pen and paper systems with full-blown restaurant management systems, new research this week by Toast, Inc suggests.
The Restaurant Technology in 2017 Industry Report examines which technology trends restaurateurs are gravitating towards and why.
"In the back of the house some highlights are new tech that will make food purchasing easier and more accurate; new software for recruiting staff and managing employee records; and bar technology to monitor consumption and aid inventory and costing of product," said Stephen Zagor, Dean of Culinary Business and Industry Studies at The Institute of Culinary Education.
Why is restaurant technology becoming increasingly more important to restaurant owners? What are the biggest challenges restaurateurs face that lead them to search for new solutions?
Rather than make some educated guesses, the team at Toast surveyed hundreds of restaurateurs in the industry. Who better than restaurant owners, managers, and servers - the people using technology day in and day out - to answer these questions?
Here are some of the main highlights from the report:
Hiring and Training Staff is the #1 Challenge
When asked about what the biggest challenge for your restaurant is, 46% of respondents said that hiring and training staff was #1. Speed to sale, profit margin, and even inventory and accounting did not even remotely reach the same amount.
Restaurant owners are having a harder time keeping their staff around, and creating a culture where they want to stay. Compared to other answers to this question - speed to sale, low profit margin, marketing - this is the most human challenge that restaurants face, and show that technology can serve as a tool to train your staff, but culture comes from you.
According to Eli Feldman, co-founder of Clothbound, in a recent Restaurant Industry Insights interview, "I would caution against using too many sales-based metrics around server performance or front-of-house performance in general unless you can really look in the mirror, and honestly ask yourself, 'Did I really give people the tools they need to perform to the level that I expect them to perform?'"
Restaurant Technology Needs Advanced Functionality
When asked for their top reason for replacing their existing method or software, whether that be a POS system or a pen and paper system, 32% of respondents stated advanced functionality would be key. 71% of respondents said they currently use POS software to manage transactions and operations.
Restaurateurs are looking for added features, as well as efficiency and customizability -- to have a system that completely understands their business inside and out. 39% said efficiency was most important to them in their restaurant technology, with customizability next. However, 20% are also looking for ease of use, and customizability may add complexity, which is the opposite of ease of use.
""The restaurant that doesn't have controls is the one that needs them most. The restaurant that has the most controls is the one that needs them least. Controls are a beautiful thing," said Peter Christie in another Restaurant Industry Insights.
Inventory Management and Online Ordering Are Musts
We asked restaurateurs to rank 10 different features - from mobile wallet integration to online ordering integration - from 1 to 10. Overwhelmingly, quick-serve restaurants, full-serve restaurants, and bars listed inventory management and online ordering in their top three.
Restaurants want to be able to engineer their menu based on their food cost percentage, variance, and other factors. They also want a sleek-looking online ordering feature that customers can easily use.
EMV integration, on the other hand, had the lowest weighted average in this question, either because restaurant operators think their chances of fraud are low, or because they're simply not thinking about it yet.
What's next for restaurant technology? Nation's Restaurant News' Ron Ruggless weighs in:
"I'm certainly no seer, but I expect some restaurant brand to come up with a use for beacon technology. I get notifications when I'm near a Starbucks now, but I expect some foodservice provider to crack the code and send me messages on my smartphone that are appealing enough that I'm willing to walk a few extra steps to take advantage of it.
And I bet not too far out, the technology will provide messages aimed directly at me from digital menu boards and even, in the case of some innovators like in-store music customizing apps, perhaps from the music systems."
Highlights:
73% of restaurants are planning to upgrade their technology within the year.
46% of restaurateurs look at their business reports and metrics every day.
52% of restaurateurs said "advanced functionality" and "ease of use" would be their top reasons for replacing their existing method or software.
50% of restaurateurs currently pay for 2-5 restaurant technology vendors.
The top features restaurateurs are looking for in a POS upgrade are: inventory management (20%), online ordering (13%) and PCI compliance (9%).