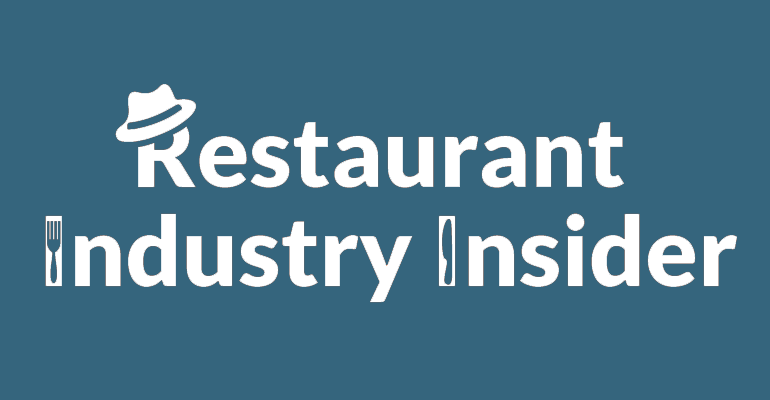 Happy Thanksgiving, restaurateurs! While you're thinking about how thankful you are that you work in the restaurant industry, check out this month's restaurant industry trends!
Restaurant Industry Insider is a monthly newsletter about the latest restaurant news and reports that are relevant to your restaurant operations, to decisions you make at your restaurant.
This month, we're sharing only the most relevant restaurant trends for your Thanksgiving. Between mashed potatoes and stuffing at your restaurant or at home, ponder these recent restaurant trends.
1. Reservations for solo-diner parties increased 62% over the last two years. >> Tweet this
Recent OpenTable analysis reveals that reservations for parties of one have grown nationally by 62%, making them the fastest growing table party size. Do you dine solo? Enjoy Instagramming your food and savoring restaurant experiences solo? You're not alone. There has previously been a stigma surround dining alone - restaurants are usually date venues after all - but now that seems to be lifting. Keep an eye out on your diners this month: Are there more people eating alone?
Source: OpenTable study reveals rise in solo dining, names top restaurants for solo diners
2. 11% of top-rated local fast food restaurants were food trucks. >> Tweet this
King Retail Solutions, a retail design firm, conducted a survey of 1,200 consumers and their opinions of 140 top-rated "fast food" restaurants, as categorized by Yelp. The published study segmented data by gender and region in the U.S. and presented analysis based on their findings. Women site food freshness as a quality more than men, and good food and good service remain staples of successful fast food chains. Interestingly enough, food trucks are more and more categorized as fast food restaurants, and consumers are rating their food truck experience high.
Source: Shopper Insights Study: Close Look at Fast Food Restaurants
3. Diners purchased meals with roughly the same amount of calories 6 years after NYC's menu-labeling rules were enacted. >> Tweet this
New York University's Langone Medical Center recently chimed in on the menu labeling debate. Refresh: In December 2016, all food chains will be required to present calorie information on customer-facing menus. This is so health-conscious consumers know what they're ordering. The entire country will have to follow this rule, but in NYC, it has been enacted for years: six, to be exact. This study found that menu labeling "will not on its own lead to any lasting reductions in calories consumed," meaning that consumers are not swayed to make lower-calorie choices because of this information. They are, however, reading the calorie information. This is interesting data as large food chains gear up for the FDA's menu-labeling rules to take effect.
Source: Menu labeling has limited impact on diner choices
4. 73% of small business owners are not very concerned about vulnerability to fraud in relation to EMV. >> Tweet this
New research from TD Bank shows that, following the Oct. 1 EMV liability shift for businesses and, notably, restaurants, only 41% of small businesses have installed EMV chip-enabled terminals. An additional 40% say they plan to switch to the new technology soon, but indicated cost or resources as obstacles to making the conversion. Many small business owners such as restaurants are not at all worried about vulnerability to fraud; rather, they list security and customer data as main benefits of the switch.
Source: EMV technology conversion reveals challenges and concerns for SMBs
5. 50% of restaurateurs currently pay for 2-5 restaurant technology vendors. >> Tweet this
With technology becoming more mainstream in all areas of business, restaurants in particular are finally implementing new technology. According to a recent Toast report, 50% of restaurateurs are paying for 2-5 technology vendors, 71% are currently using POS software, and 73% intend to upgrade within the year. However, they'll only upgrade with advanced functionality and efficiency; inventory management, PCI compliance, and online ordering integration were top features they requested. To get an idea of the future of restaurant tech, read this report.
Source: Restaurant Technology in 2017 Industry Report
P.S. Popular Posts You May Have Missed