The country is coming together to support those affected by the hurricanes in the southern part of this country, and one of the most active groups has been the restaurant industry.
Read on to see the heartwarming stories of restaurants rallying for a good cause and how your business can do the same.
Disaster Strikes
As you know by now, two destructive hurricanes - Harvey and Irma - recently hit the United States and areas south of the U.S. mainland.
Hurricane Harvey brought an estimated $23 billion worth of property damage in parts of Harris and Galveston counties in Texas, according to Reuters analysis of satellite imagery and property data.
CNBC reports 6.2 million Floridians are without electricity after Hurricane Irma, and an estimated $20-$40 billion dollars worth of insured property damage has accrued since the high winds and rain tore through the sunshine state.
While thousands in Texas, Florida, and the Caribbean islands are still recovering from the storms that devastate their cities, there is an outpour of camaraderie, perseverance, and love that the communities have shown each other following these terrible disasters.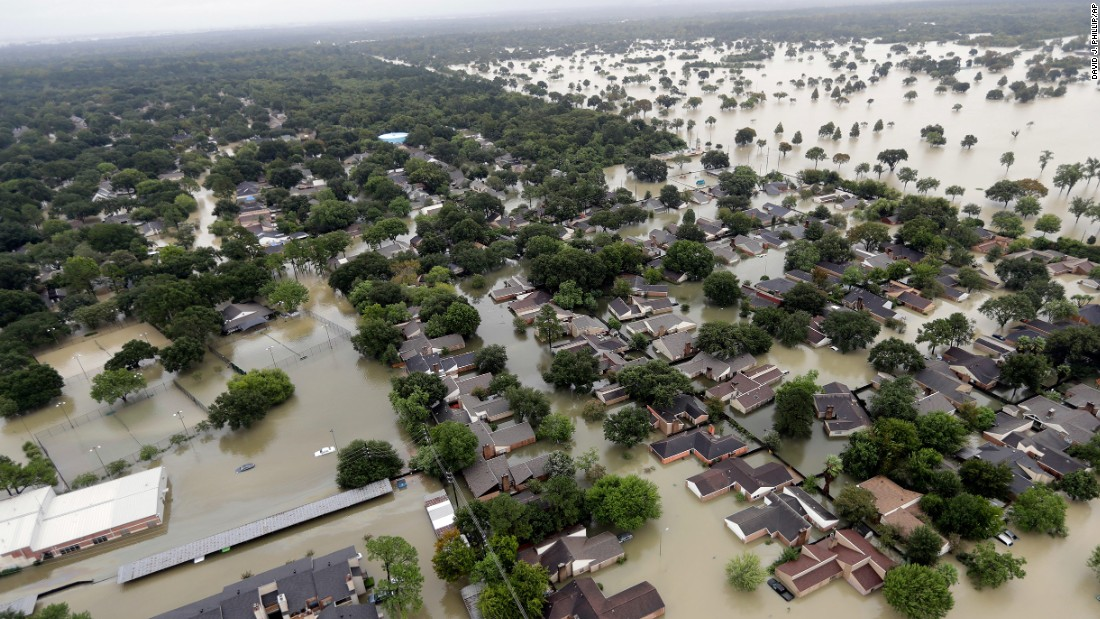 CNN: "Water from the Addicks Reservoir flows into neighborhoods in Houston as floodwaters rise Tuesday, August 29"
Restaurants Help Out
As fire marshals and police officers work around the clock to ensure the safety of affected neighborhoods, a large amount of restaurants in both Texas and Florida proved they knew a thing or two about the true meaning of hospitality.
Even in establishments outside of the affected cities, restaurateurs pulled together within their communities to start relief funds and drives to collect money and items for those in need.
The Dallas Observer reports a number of restaurants donated a portion of their proceeds to charities such as:
Some restaurants are taking even a more active role in the effort.
All SusieCakes locations across the US donated $1 to Red Cross for every red velvet cupcake sold. 100% of all proceeds from Sweet Daze's "Texas Strong" doughnuts went to Trusted World.

Cafe Momentum's space was used as a drop off location to collect household supplies to evacuees, and Cultivar Coffee hosted a silent auction of gift cards to local restaurants, local art, and other prizes; proceeds from the auction went to employees of coffee shops hit by the storm.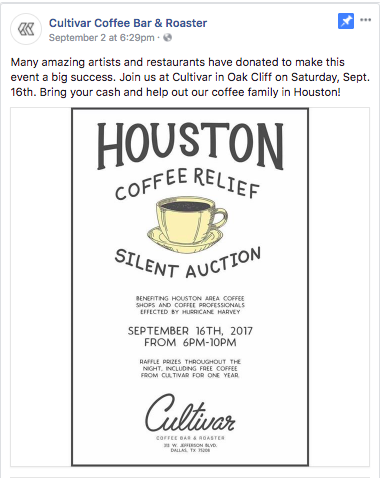 In Houston, the Oak Lake Pizza Hut sent out teams in kayaks to deliver pizza to weary and exhausted families.
The True Meaning of Hospitality
Just a few short days after Hurricane Harvey devastated the outskirts of Texas, Florida was slammed with high winds and severe rain. However, just like we saw in Texas, the communities united to help piece it back together.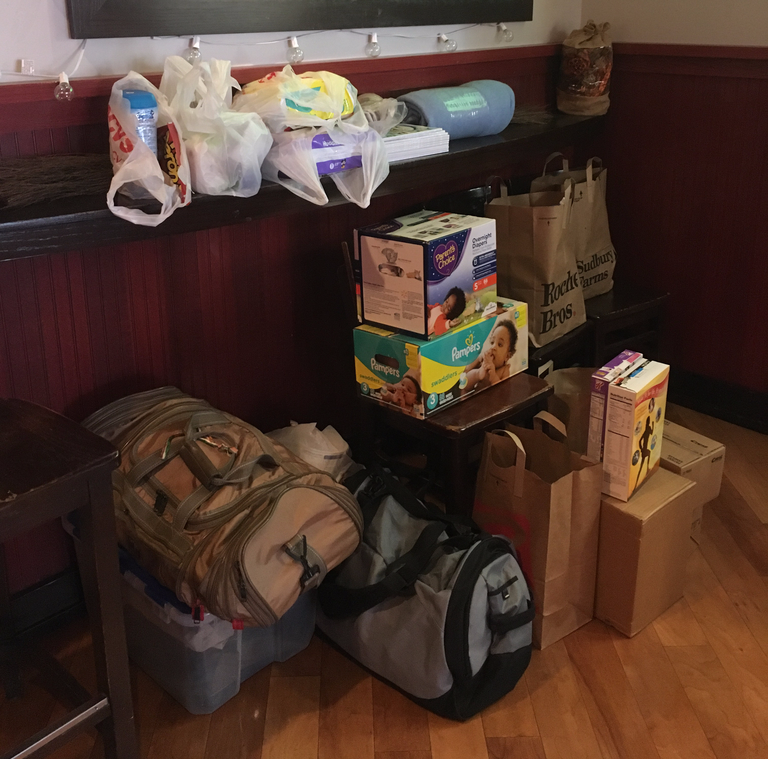 Hearth Pizza in Needham, MA asks neighbors to donate items for Hurricane Harvey
Restaurants in Florida are offering their support to those affected by the storm through drives for food and household necessities, donating proceeds to charities, and volunteering their time and labor.
Observer reports that Pig-Sty BBQ in Boynton Beach, FL provided free sandwiches to police, firefighters, and first responders. They're also donating a percentage of their restaurant sales to Operation BBQ Relief, an organization that sends cooks to provide hot meals to hurricane ravaged areas.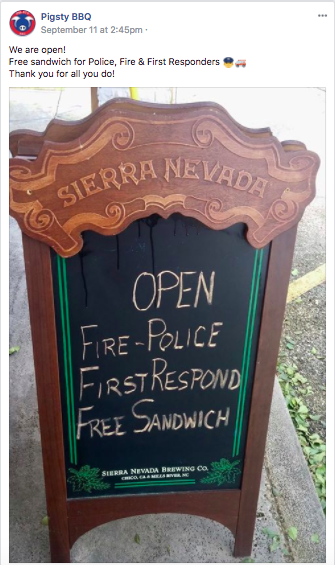 In St. Petersburg, Fla., local dessert shop swah-rey teamed up with volunteers to donate desserts to linemen who brought electricity back to the affected towns.
People across the country showed their generosity to all the areas affected by the disasters, and the restaurant community played a huge part in offering comfort to those who lost nearly everything. One Florida-based restaurant in particular, Gengiz Khan Mediterranean Grill opened up the doors to his community as a shelter, providing AC, charging stations, and a buffet to those without the means to feed themselves.
What Your Restaurant Can Do to Help in Hurricane Recovery
To show your support for the community members that have been displaced by both Hurricane Harvey and Hurricane Irma or to provide volunteer efforts, the following is a list of organizations you can contact: