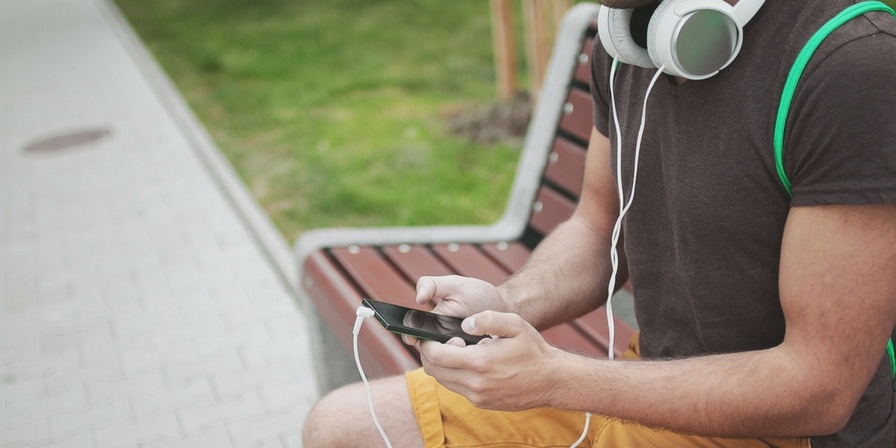 Third-party online ordering systems (or "TOOS") such as Grubhub and Uber Eats have solidified themselves as a key revenue driver for the modern restaurant. Using these restaurant delivery apps to drive traffic has become the most efficient way to introduce restaurants to consumers who welcome change in their dining options.
But for the restaurant owner, a challenge exists in retaining these customers. With so many options for diners to choose from on these restaurant delivery apps, there's no way to ensure customers continue ordering from your restaurant rather than moving on to the next online dining option.
Make no mistake - these third-party online ordering systems ("TOOS") are not going to give up control of their customers' ordering behavior without a fight. Quite the contrary, over $1 billion was invested in big data by players in the food delivery business. How can the independent restaurant owner compete against this with their own version of online ordering for restaurants?
If you want to market to your customers who use restaurant delivery apps, a level of sophistication and creativity is required. A proactive thought process for customer acquisition will ultimately help your restaurant retain these restaurant delivery app customers who have grown to love your food.
We have put together three marketing techniques that have proven successful for restaurants across all sectors to convert one-time diners to loyal customers.
1) Acquire the Email Address
The importance of acquiring a customer's email cannot be overstated. This information gives your restaurant an inexpensive and efficient method to market to potential and current customers. But as mentioned earlier, TOOS are unwilling to share this critical piece of their customers' information. So the obvious next step would be to simply ask the customer for their preferred online contact method, right?
Yes…but it's not always that easy. Inserting a questionnaire in the customers' delivery bag will only result in one more item the customer has to throw away unless to get to their meal.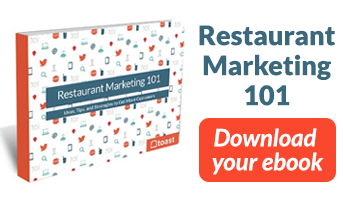 So how do you get the customer to provide you with their email address? As a restaurant owner, you have to give them a reason to actively provide their direct contact information. Constant Contact conducted a survey asking consumers about what drives them to sign up for an email list. The survey revealed three main reasons a customer would share their email address:
To receive something free.
To receive exclusive content.
To show continued support for an organization.
The most obvious (and simple) solution to getting an email address is to offer something for free. Getting a consumer's email address should be viewed as a transaction. If the potential customer actively chooses to give you their private contact information, they should receive something in exchange. Understand what cost your restaurant is willing to accept in order to receive the customer's email address. Providing exclusive content has also proven to be a useful method, like discount codes for future use or exclusive coupons for loyal customers.
2) Use Text Message Marketing
TOOS using restaurant delivery apps have to provide your business with a customer's valid phone number. This is because you need to be able to contact the patron if any issues arise with their delivery. In today's society, it's pretty safe to assume that the number provided is a cell phone, so text message marketing could be the answer for your restaurant.
According to the Pew Research Center, the text messaging app is the most used application across all cell phone brands with 97% of Americans using it at least once per day. Text messaging also has a much higher open rate than email, with almost 80% of all text messages being opened and read. This is much higher than email and almost guarantees that the consumer will see the message sent by your restaurant.
However, getting the consumer to read the text message is the easy part; continuous engagement is what can prove to be difficult. Engaging in text message conversations can feel more personal, making consumers wary about interacting with text message marketing campaigns. But consumers may be more willing to interact if they feel they are getting some type of benefit from continued involvement. Similar to email, this is a transactional relationship. Provide value through your text campaign and consumers will continue to engage with your restaurant.
3) Utilize Zip Code Data
Zip code marketing is an effective tool and is often overlooked by restaurant owners as a way to grow their business. TOOS will always provide you with the customer's zip code so you can more accurately route your delivery drivers. This piece of information can be invaluable to a restaurant owner. Tying zip codes to spending patterns enables you to see where your loyal customers reside and lets you discover weaker performing areas.
Are you looking to grow your business? Find a way to market to those lower performing areas and see if you can get a 10% increase in sales. Alternatively, moving your marketing dollars from lower performing markets lets you focus on retaining customers in zip codes that are brand loyal. Knowing where your restaurant delivery app customers are from and how to keep them coming back can help keep your restaurant alive. Zip codes can be the key to unlocking patron behavior and ensuring the long-term success of your restaurant.
Retaining Business From Restaurant Delivery App Users
Marketing to TOOS customers can be a daunting task, but with the proper systems in place and an understanding of the tools available, the challenge can become less intimidating. Acquiring a delivery app customer's email address and generating loyalty via text messaging campaigns need to be viewed as transactional interactions. Also, do not underestimate the importance of a "pay-to-play" structure in the digital arena. Paying attention to details such as customers' zip codes can also be the difference in customer retention as well as long-term growth for your restaurant business.