Restaurants have developed a bad rep for being slow to adapt to change. It took almost 100 years for cash registers to become electronic – a few years after we'd landed a man on the moon (check out this infographic for a full timeline).
In recent years, however, the speed at which food technology is innovating is increasing exponentially. Technology is propelling the industry forward and sparking rapid development in restaurant computer systems.
These exciting changes are already in effect in pockets of the industry, but experts say we'll continue to see adoption and development of these technology trends in the coming years.
Here are five notable ways we have seen (and will see) restaurant computer systems develop in the 21st century.
1. Adoption of Handhelds
In full service restaurant concepts, handheld tablets like Toast Go make servers look like magicians when the drinks arrive while they're still taking orders.
In fast casual environments, handheld POS systems improve guest touchpoints and allow cashiers to efficiently line bust during the rush. Restaurants like Eventide Oyster Co., a fast casual seafood spot in Boston, employ a continued service model where servers are deployed for upselling dessert and drinks after the counter-service meal is delivered.
Handheld POS systems now offer the same level of functionality as stationary tablets with the added benefits of mobility.
2. Flexible Payment Methods
While credit cards are still the primary method of payment in restaurants, mobile payments (purchases made via apps and mobile websites) are surging. Forrester predicts that remote mobile payments will be the largest area of growth over the next five years. Restaurant computer systems will continue to adapt to accept these payment methods and be able to offer diners more options for paying at a restaurant.
According to Toast's Restaurant Success in 2019 Report, only 31% of restaurants offer mobile pay, and only 4% of restaurants offer payment through Venmo.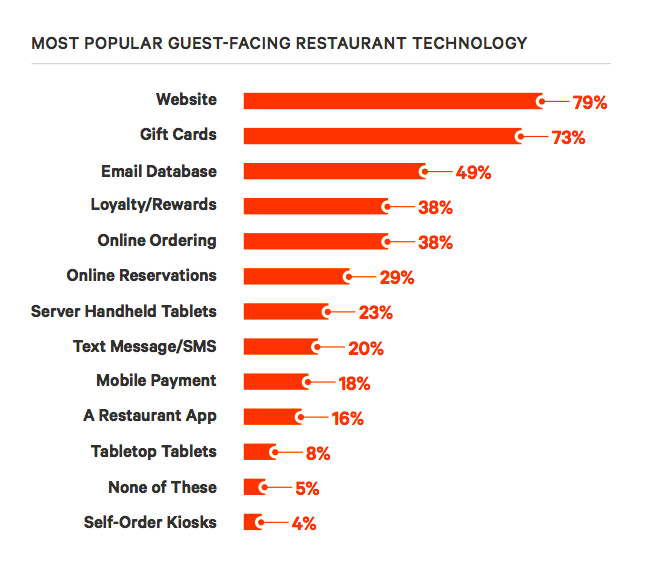 Eastman Egg, a popular fast casual breakfast spot in Chicago, is one of them. They increased sales 180% by offering a custom mobile app that integrates directly into their POS system. Diners order through the app and their order is only fired when they're within a few minutes of the restaurant – ensuring their egg sandwiches are hot and ready every time.
As the payments industry evolves, restaurant computer systems will be forced to meet diner demand for flexible and mobile options.
3. Efficient Self Service
Just as we've seen kiosks revolutionize the way you check in at the airport, restaurants will start to adopt their workflows to account for more self-service and automation.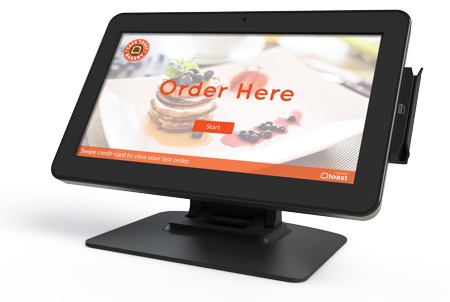 Not long ago, you were required to stand in line at the airport, present your ID to an employee at the counter, and keep track of your paper boarding pass through security to the gate. Today, airline mobile apps and self-serve kiosks guide your journey, with one airport employee assisting 10x more people than they could before.
Restaurant computer systems are similarly enabling restaurants to do more with less. Self-serve kiosks in places like DK Sushi, Honeygrow, and Spyce enable employees to interact more directly with guests.
According to one QSR Magazine study, only 18% of customers surveyed have used a self-service ordering kiosk but 60% said they would visit a limited-service concept more often if they were available – a clear proof point that now is the time to upgrade.
4. Accessible Analytics
As featured in the movie "Moneyball," the Oakland A's built a winning baseball team in 2002 with a limited budget by relying completely on player statistics and averages. This was revolutionary at the time, but now baseball is a famously data-driven sport.
Data-driven restaurant management is becoming the norm for restaurants as well. Modern restaurant computer systems are enabling restaurants to access and take action on their analytics, which is probably why 78% of restaurant operators check their business metrics daily.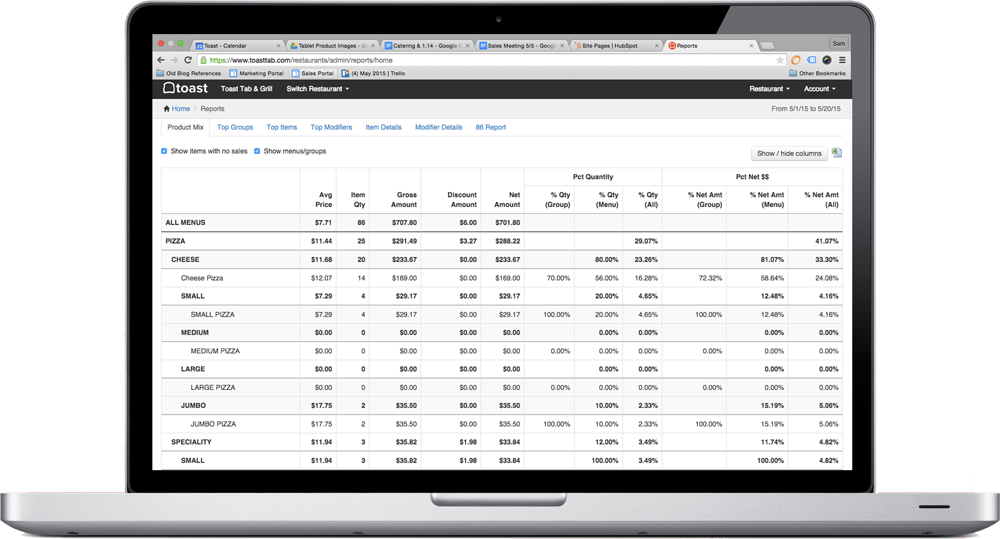 "Restaurant technology companies should be delivering actionable insights to restaurateurs, alerting them to issues and trends in real-time so that they can immediately realize the business benefits," says Aman Narang, cofounder of Toast.
Businesses that keep close tabs on their labor costs, COGS, sales, and inventory are the ones that last. Technology companies that aim to help create thriving restaurants will prioritize access to data and analytics.
5. Personalization
Amazon and Netflix have pioneered the hyper-personalized experience. 80% of programs watched on Netflix are driven by their recommendations, a crucial factor in their widespread adoption and success.
Allergies and strict food intolerances coupled with diner demand for customization is challenging restaurants to know more about their guest preferences. Technology has the potential to enable this personalization by building guest profiles and surfacing purchase history directly to servers and cashiers.