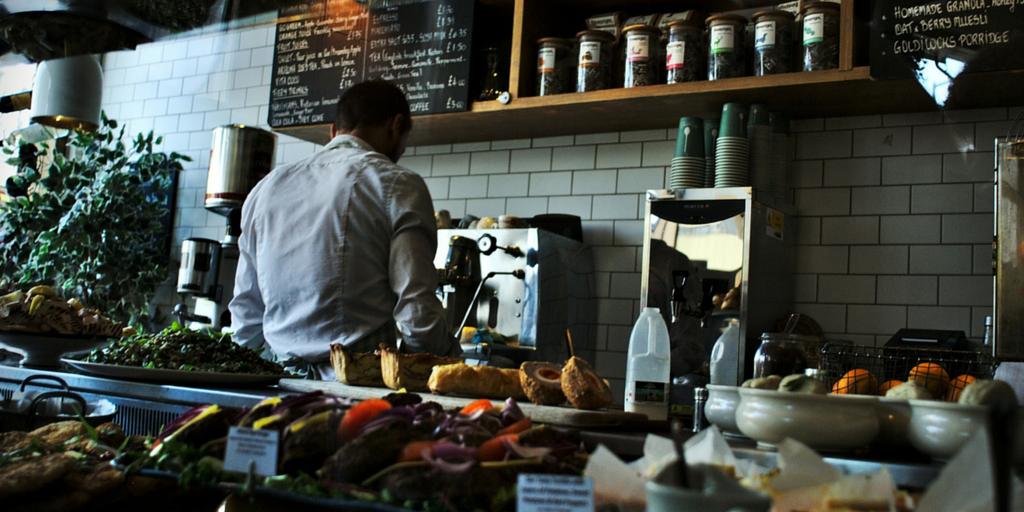 Turnover across the hourly workforce is on the rise, and the restaurant sector is no exception to this trend. According to a recent WorkJam study of service industry managers, one-third feel turnover rates have increased over the past two years. Turnover is a notably significant issue in the restaurants-and-accommodations industry, where the overall rate surpassed 72 percent in 2015.
For restaurants, having to deal with that rate of turnover is a two-pronged problem. The first and most obvious issue is cost: As the Institute for Research on Labor and Employment has found, it costs businesses an average of $4,000 to replace a worker – a number that reflects hours of training and time required to ramp a new staffer up to full productivity. Beyond cost, however, employee attrition can have a negative impact on restaurant morale. If a restaurant gains a reputation for high turnover, this can perpetuate a climate of transience in which workers view their job as a pit stop until something better rolls around. As a result, worker productivity can suffer.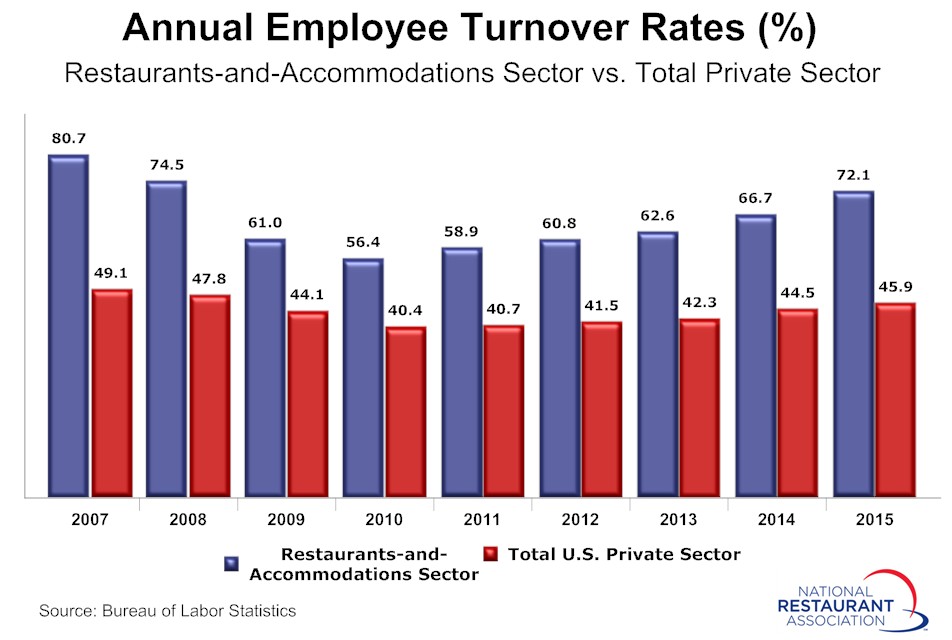 No restaurant wants to be a revolving door churning out dissatisfied employees. But in order to foster a more fulfilled and committed workforce, restaurants need to better connect with the front line. That means replacing outdated scheduling and management practices with forward-focused solutions and investing in tools to better align the interests of the employee with the needs of the business.
Here are four ways restaurants can bolster engagement efforts to create happier, more loyal employees: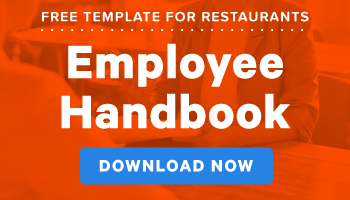 1. Bring scheduling up to speed.
At many restaurants, scheduling is a disorganized, static process that doesn't respond well to changes. As a result, employees who need to update their schedule or cancel or move a shift often feel like their hands are tied and that restaurant managers harbor unrealistic expectations of their availability. When your manager is inflexible and expects you to fill in during the Sunday brunch rush for the fourth straight week, that's about when you'll start looking for other work.
Scheduling shouldn't be a source of uncertainty and dissatisfaction for employees. Instead, it should be an inclusive process that considers worker availability and business needs. For restaurants, this means ditching the Excel spreadsheets and paper charts in favor of self-service scheduling software that not only optimizes shift assignments, but also empowers employees to manage their availabilities within the needs of the business.
2. Recognize good work.
It's no secret that restaurant work can often feel thankless. But restaurant leaders can raise employee morale by recognizing and rewarding good work. With integrated platforms that track different metrics like customer service performance and reliability, restaurants can identify standout employees and make sure they are acknowledged in real-time, and offered opportunities for professional growth.
3. Provide continued professional development.
A restaurant employee's development shouldn't end with that first-week, in-person training. Instead, professional development should be a continued and evolving process with new opportunities for learning. Restaurants can double down on their staff's growth by supplementing in-person training with digital resources – such as videos and periodic assessment quizzes – designed to improve work quality. Placing a larger emphasis on ongoing training also allows restaurant leadership to demonstrate a long-term investment in their employees' skills and career growth.
When it comes to how to retain employees, offering career development and growth opportunities can help keep employees happy.
4. Prioritize employee feedback.
Most restaurants make it easy for customers to provide feedback about their experience. The same should apply to employees. Without on-the-ground insight and suggestions from staff, restaurants risk overlooking functional concerns that need to be addressed.
Restaurants should roll out a feedback system that's convenient both for employee submission and administrative review. Rather than stick to suggestion boxes and note cards, restaurant owners and operators can take advantage of customizable digital platforms that use analytics to transform employee insight into actionable change.
If restaurants want to keep their staff on board, they need to create a work environment that's worth being a part of. By adopting technology that enables employee feedback, modernizes scheduling, tracks good work and fosters professional development, restaurants can boost overall productivity, keep attrition costs at bay, and build a loyal workforce that wants to stick around.