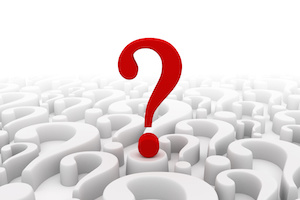 Buying a new restaurant POS system can be a complicated process. A POS system is a mission critical system for restaurants. The restaurant software that you select will provide the foundation for all of your operations and the vendor will become a potentially long-term partner.
Receiving a demo of the POS system(s) you are considering is a critical step in the buying process. It is the opportunity to truly see how the system operates and explore all of the different features to make sure the system can meet all of your specific needs. In order to take full advantage of this time, you should try to get as many of the high-level questions answered before the demo actually takes place. This will help you qualify your interest in the system, and also allow you to use the demo time to really explore the system in detail and focus on any looming concerns you might have.
5 Questions to Ask Before the Demo
Where is data stored?
Restaurant POS systems can be broken down into two primary categories: Cloud-based and back office solutions. This question will give you a sense of how modern the system is. If it is not cloud-based, the system is likely a back office solution that stores all data on an in-house computer server. If it is cloud-based, all of your information is stored on secure web-based servers. Many restaurant owners are now prioritizing cloud POS systems because of the added flexibility that comes with the ability to access the system from anywhere, using any device with internet access.
Do I purchase hardware and software?
If it is a back office solution, the chances are you will purchase the entire computer system upfront by either paying the full cost or entering into some sort of payment plan. If it is cloud-based, the hardware is often purchased upfront and the software is offered on a software as a service (SaaS) model. With SaaS POS systems, you pay a monthly or yearly subscription for the rights to the software. The hardware is often tablet-based, making it far more affordable than the back office computer systems.
What is involved in system updates?
What you should really be looking for here is how often the vendor releases updates and what is involved in actually updating the system. If it is a SaaS business, updates are typically released on a monthly basis and can be seamlessly synced to all connected devices in seconds via the cloud. These updates are 'free' as they are included in the subscription price as part of the service element of software as a service. On-premise systems generally only offer updates on a yearly basis, at best. These updates require you to pay an additional cost for an IT professional to physically install them on the back office computer system.
What type of support is offered?
If it is a cloud-based system, support is offered remotely. The vendor can access your system over the internet and help you correct any issues. Pay attention to how you can request support and the type of support offered. Are you left to rely on videos and training documents? Can you call for support in addition to submitting an email support ticket? On-premise solutions require on-site support. These support visits will require you to pay for an IT visit on a per case basis.
Who installs the system, builds the menu, and trains the staff?
Ideally, the POS vendor will want to be involved in this process. This question can give you a sense of the type of partner the vendor will be once the deal is signed. A reputable provider will want to be involved as they will want to ensure everything is set up correctly and you get off to a good start with the system. There is almost always a cost associated with implementation, but the peace of mind and time you will save if the vendor offers these services far outweigh the costs. The POS provider should insist on an in-person installation where they will both install the system and train you and your staff. They should also build your entire menu complete with all menu groups, sub groups and modifiers, so the menu is ready the moment the devices are turned on for the first time.