Article
The POS Equipment Buyer's Guide for 6 Specific Restaurant Types
After you choose your POS partner, it's time to decide which POS equipment is the best fit for your restaurant.
Choosing the right point of sale system for your restaurant can be an arduous task.
However, once you've chosen your POS partner, the decisions don't stop there. Next, it's time to decide which POS equipment is the best fit for your restaurant.
What is POS Equipment?
Some restaurant point of sale systems have many POS hardware solutions to choose from, with different terminal sizes, tablet types, and more. When your restaurant has so many moving parts, it's important to make the right choice on POS equipment when you sign the quote, so you start off on the right foot.
You may find your head spinning as you try to determine how many tablets you can get away with, or if you really need a kitchen display system to replace your paper ticketing system (hint: you probably do).
Every restaurant type will require a cash drawer (unless you operate cashless) and a router to run the wifi connection. But how do you get the best deal on specific POS equipment that is both commercial-grade and appropriate for your restaurant type?
Read the following for a quick guide on the necessary POS equipment for each restaurant type.
1. Full Service / Fine Dining Restaurant
A full service restaurant is likely the most involved setup, with a hostess station, dining room, kitchen, and sometimes bar. Here are our recommendations for POS equipment.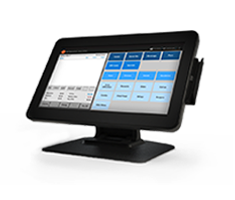 A touchscreen terminal, especially with table management capabilities, will help your hosts seat guests effectively and your servers send food to the kitchen quickly.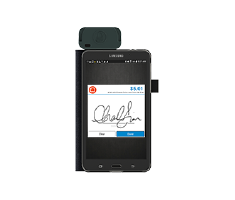 Handheld tablets empower servers to fire orders instantly to the kitchen and allow for table-side payments and digital receipts. They're perfect to improve guest satisfaction and table turn time up to 20% at a full service restaurant.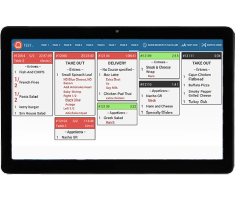 Route orders to specific screens, report on kitchen efficiency, track ticket times, and completely customize your kitchen layout with a wall-mounted kitchen display screen.
2. Quick Service / Fast Casual Restaurant
Fast casual restaurants require POS equipment that is, well, fast. The slower the terminal, the more time (and money) is wasted at the counter. Here are a few creative options for POS equipment that help improve your throughput.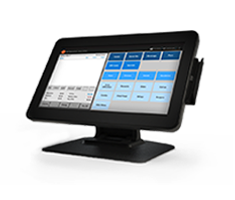 The touchscreen terminal will likely be your first line of defense at the counter. There should be a maximum of three taps to send an order, and it should be extremely easy for a customer to pay, perhaps with a card reader built into the terminal.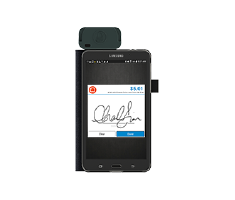 Mobile POS tablets can help your fast casual restaurant line bust when the line is out the door. Send a cashier to the end of the line with a tablet, and have them fire orders directly to the kitchen from there so everyone is served quickly.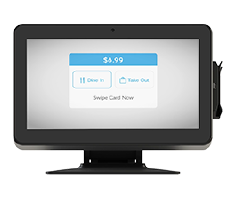 With restaurant kiosks, guests don't even have to speak to anyone to place their order. You can free up your cashiers to focus on making the fast casual guest experience amazing rather than dealing directly with payments.
3. Pizzeria
Similar to fast casual restaurants, pizzerias require POS equipment that is speedy and easy to use. Plus, hardware that integrates with your phone system could help with those call-in orders. Here are our recommendations.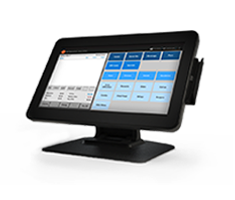 Much like fast casual restaurants, pizzerias require touchscreen terminals to be able to fire orders quickly, in as few taps as possible. A great terminal feature for pizzerias is inventory insight: a countdown of how many of each toppings you have left will help your cashiers know which orders can be made and which orders can't.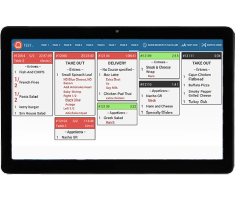 Kitchen display screens that integrate with your online ordering system are extremely helpful for pizzerias. You can track ticket times and focus on the pizzas that need to be in the brick oven now.
4. Bar / Nightclub
While the entire operation is centered around the bar, some bars and nightclubs have kitchens as well. In order to optimize for bar service, table service, and sometimes bottle service, here are a few recommendations for POS equipment.

A POS system that can be customized to your bar is key. When choosing a touch screen terminal, make sure you can quickly edit which beers are on tap, what color they appear as, and where they appear on the screen for fast ordering.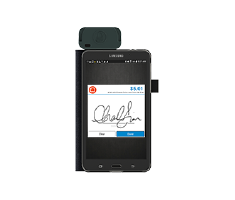 Encouraging bottle service? Want a less crowded bar? Empower your servers with handheld tablets so they can approach people at a table, order their drinks for them, and then pick them up at the bar quickly and easily.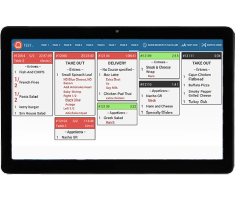 Many bars often serve food as well, but don't think as much about their kitchen layout. It's important to have a wall-mounted kitchen display system so you can route specific orders to specific stations, report on kitchen efficiency, and track ticket times.
5. Cafe / Bakery
A cafe or bakery is the restaurant type that most closely resembles retail: you decide which wrap you want, you scan it, you buy it. POS equipment for cafes and bakeries are a little more specialized; here are our recommendations.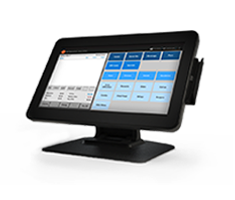 Not only do cafe terminals need to be fast, they also need to be durable; what if a cup of coffee spills on the equipment? Android terminals are more durable, reliable, and cost-effective than iPads.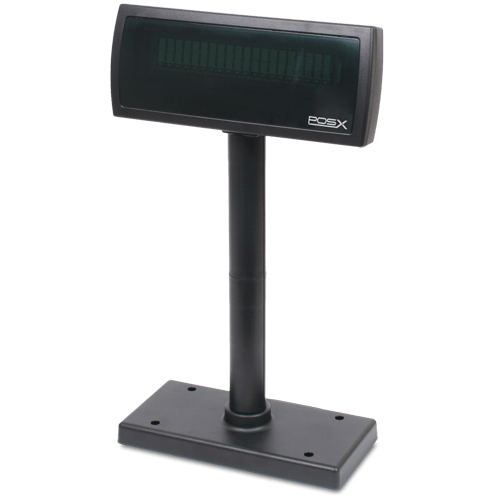 Cafe customers are in and out quickly, waiting at the counter for coffee, so when they order, they want to see exactly what they ordered and how much it costs immediately, before giving their credit card over. A pole display helps show them exactly what they're buying and how much each item costs.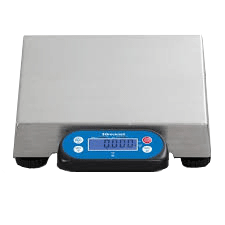 Any restaurant that charges by weight would benefit from a scale. Bakeries in particular may use a scale to price out cookies and bread and measure inventory.
6. Food Truck
Finally, food trucks have the most challenging setup for POS equipment. Space is limited, but with a proper wifi connection, a few point of sale hardware pieces can go a long way.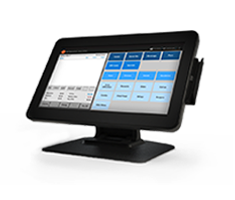 With a food truck, it's important to look for a small terminal (some come in 10", 15", and 22" sizes) that is bundled with a built-in card reader, receipt printer, 4/5 port switch, and cash drawer, so everything you need to make a payment is in one place.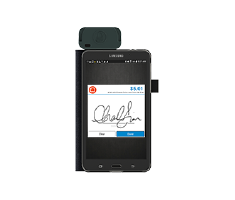 Food trucks are notorious for long lines. What if a cashier could take orders with a mobile POS tablet as well? Someone could stand outside with a tablet, and then you'd have two lines, able to serve twice as many people.
What POS Equipment Do You Have in Your Restaurant?
Every restaurant is different. How do you customize your restaurant POS system to set your business up for success?
Related Restaurant Equipment Resources