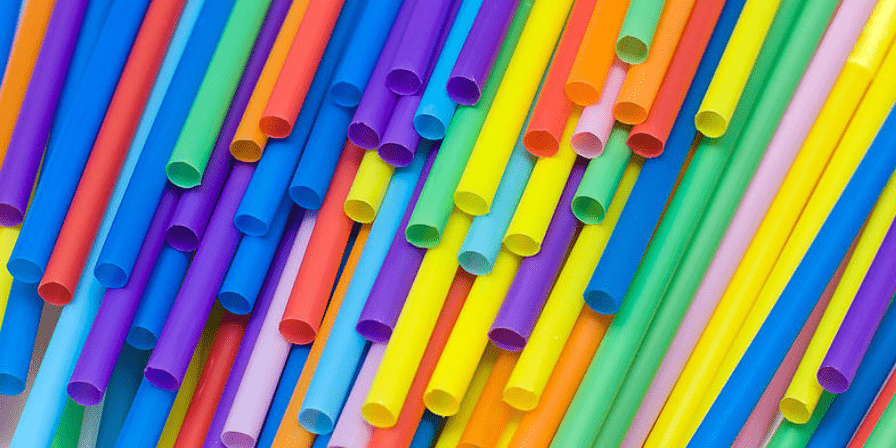 Earlier this summer, consumers were laser-focused on eliminating a particular kind of waste that we find in restaurants every day – the plastic straw.
The uproar began after a video of a sea turtle being rescued went viral, sadly involving the removal of a plastic straw from its nostril.
It's no surprise that so many people protested the use of plastic straws, in some cases followed by citywide and statewide boycotts of the product. After all, who wouldn't want to save the sea turtles?
While it's heartwarming to witness people and brands banding together and using their voices to mount positive change, the discussion seemed to leave out the people who would be most affected by a ban: those who require plastic straws to drink safely and effectively – our fellow diners living with disabilities or special needs.
How Does The Plastic Straw Ban Affect Restaurant Guests Living With Disabilities?
Though able-bodied guests are afforded the privilege to choose restaurants based on factors like food quality, the chef, the specials of the day, or even just a certain mood or craving, it's not that simple for everyone.
And while restaurateurs should – and often want – to anticipate their guests' needs, unfortunately those with handicap considerations or special needs are often left without consideration.
For those who require plastic straws to drink, it's more than an aesthetic preference – it's about practical usage.
"Most paper and silicone straws aren't flexible, which arguably eliminates the most important feature used by people with mobility disabilities, " says Lawrence Carter-Long, Communications Director of the Disability Rights Education & Defense Fund in Berkeley, in an interview with The San Francisco Chronicle. "Metal, glass and bamboo present dangers for people who have difficulty controlling their motor functions — from stroke survivors to people who have cerebral palsy."
Ironically, plastic straws were specifically designed with "universal access" in mind. Essentially, the plastic straw ban prohibits technology developed for the sole purpose of accommodating those who need it.
For those who rely on plastic straws to drink safely and effectively, banning or restricting availability of plastic straws can completely alter their dining experience – whether at home or at a restaurant.
Imagining life before plastic straws were widely available doesn't cause much (if any) anguish for the able-bodied among us, but for individuals who need a straw to help them get through a simple meal, the thought is anxiety-inducing. To them, it's not just about being able to drink, it's about having the opportunity to freely choose what, when, and how much to consume with dignity.
"When I was a kid, Mum and Dad used to wait till the drink was just about cold, tepid, and then pour it down my throat," says Allison Franklin, a New Zealand woman living with cerebral palsy. "So, I had no choice about taking a sip. I had to have the whole thing in one lot or say 'can I have some more please?'"
California recently became the first state to ban plastic straws in full-service restaurants (they can still be provided "to-go," automatically), unless requested.
Starting in January 2019, restaurant guests in California will have to request a plastic straw with their drink. There are many states and major cities where plastic straws are banned, have a ban pending, or are not readily available, including:
Hawaii

California

New York City

Washington (Seattle and Edmonds)

New Jersey (Monmouth Beach)

Florida (Miami Beach and Fort Meyers)
Straws are typically available upon request in these states in cities. On paper, this might seem like an easy fix, but in reality this added step presents people living with disabilities and special needs with an awkward situation where they risk judgment and unwanted attention from the restaurant staff and (potentially) fellow patrons.
What Is Dining In A Restaurant Like For Guests Living With Disabilities?
Going out to eat for individuals living with disabilities or special needs is a tricky endeavor indeed.
A 2017 op-ed piece in the New York times outlines the specific factors people living with disabilities and special needs must consider when choosing a restaurant to visit, many of which often go overlooked by restaurants, including:
Entrances with stairs or stairways
Seating not designed for wheelchair bound patrons, like high-tops or picnic tables
Accessible seating is rarely easily visible from a window, as the author points out, requiring wheelchair-bound patrons to pre-plan and call ahead to see whether they'd be able to comfortably enjoy a meal. "Comfortably" being the operative word here: accessible seating is also often relegated to corners and outer tables, leaving guests living with disabilities feeling cast off and unwelcome.
Considering the number of factors faced when engaging in a world often centered around the needs of the able-bodied, it's no surprise that deciding where to grab a quick spur-of-the-moment bite on the way home from work can be a much different decision for a person in need of special accommodations.
How Can I Make My Restaurant More Accommodating?
You may be wondering if you're doing all you can to make your restaurant an accessible place for everyone (and we are so glad you are!).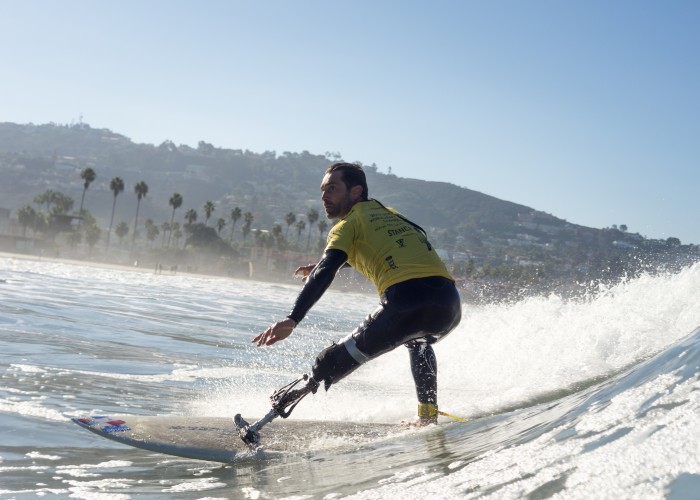 We consulted Braun Madison, an adaptive surfer from Texas, and asked him to share some of the most impactful changes you can institute in your restaurant to make a huge, positive difference in the guest experience for patrons living with disabilities or special needs. He recommends:
Stable tables and chairs will make chair transfer and eating safe.

Flatware should be easily balanced, heavy, and not flimsy.

Plastic straws should be readily available to people who require them to drink (and offered proactively, sans-judgment).

The more grab bars throughout the restaurant (bathroom included), the better.
Above all, make sure you'e consistent with your approach to accessibility in your restaurant. For example, if you have grab bars installed in your restrooms, but don't have raised toilets, you're not accessible; likewise, if only one of the sinks in each restroom is wheelchair accessible, you may meet the accessibility standards on paper, but in reality only having one available option for a restroom that sees a lot of traffic could be problematic during busy times.
Additionally, a huge factor in creating and promoting an accessible restaurant environment is your staff. Patient and attentive staff can make all the difference between a one-time or returning customer.
Here's an example: Braun and his two siblings – also adaptive surfers – stopped into their local burger joint for lunch; there was only one server on at the time, yet she promptly stopped what she was doing to help them settle in. From Braun's perspective this "settling in" component is crucial to creating a positive dining experience for diners living with disabilities; it takes less than a minute or two on the server's part.
In this particular instance, the restaurant earned themselves several loyal customers.
The Straw Ban Is Bad News Bears
If your area has passed or is considering passing a plastic straw ban, it's important to be cognizant of the fact that a plastic straw ban could negatively impact the dining experience of guests living with disabilities and special needs.
We in the restaurant industry know that there is a huge difference between simply doing the bare minimum required on paper and actually meeting (and exceeding) expectations.
Hospitality professionals should strive to meet and exceed everyone's standards and needs, and that starts by listening to everyone's voice.
For more information on Disability Rights: