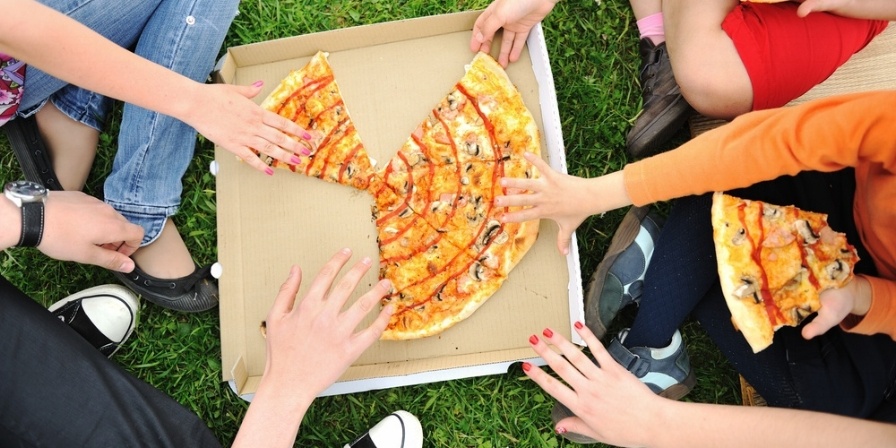 Buying a franchise is a great solution for aspiring restaurant owners who may not have the time, experience, or desire to start from scratch.
When you sign on the dotted line and take on the role of franchisee, you gain instant access to a wealth of resources that put you on a fast-track for success, such as:
Automatic brand recognition.
Ad campaigns.
Ongoing support from experts and professionals.
Training and operating manuals.
And more!
Given that an estimated 55% of Americans want to be their own boss, buying a restaurant franchise has the added appeal of a relatively fuss-free foray into entrepreneurship.
Like any investment, however, owning a franchise comes with some measure of risk. No matter how many proven systems and controls you have in place, there is always the possibility your franchised restaurant will fail.
Before you cut a check, it's best to understand the facts, features, and frustrations that accompany life as a franchise owner. We put together this Q&A setup guide to help those of you considering buying and owning a restaurant franchise make a sound, smart, and well-informed decision.
How do restaurant franchises work?

A franchise is a formal arrangement between an investor or group of investors (franchisee) and a company (franchisor).
Entering into a franchise agreement means that you - the franchisee - purchase the right to sell goods or services using the franchisor's trademark or trade name for a specified period of time.
While most franchisors will modify the franchising process slightly to cater to their preferences and requirements, at its core the method is the same: investors pay a franchise fee to unlock access to a brand. Everything from layout to menu items is carefully prescribed, and franchisees are expected to follow these protocols to the letter.
Obviously, this is in the franchisor's best interests - doing so ensures the company remains recognizable and reputable, no matter the location.
The Pros and Cons of Franchising
Because consistency is key, franchisees have fewer opportunities to exercise autonomy and freedom of choice than they would at an independent restaurant. When you buy a franchise, you agree to represent a brand and, in so doing, meet customers' expectations about food, service, and atmosphere. This is definitely limiting, but also makes sure franchise owners don't make a detrimental business decision to hurt their own location or the brand as a whole.
Some restaurateurs - particularly those who fancy total control over a business or who like to experiment with new menu items -may find this fact discouraging. Others are happy to sacrifice a bit of decision-making power for a tried-and-tested rulebook. Your franchise agreement will detail what aspects of the operation fall under your franchisor's control. Store layout, menu design, and messaging style.
How much does a franchise cost?
Restaurants are expensive, and franchises are no exception. Buying an individual unit of a global chain or a budding new brand is a considerable financial investment.
In exchange for name rights and the inside scoop on how to build and manage a profitable restaurant, there are a few fees you can expect to pay:
Franchise and Start-Up Fees
Your franchise fee will depend on the size and stipulations of the brand you're buying into. For example, first-time Subway investors have to come up with $15,000 (this number drops to $7,500 for subsequent investments), and a Dunkin' Donuts franchise will run you upwards of $90,000. These fees are often non-refundable and come alongside a host of extra start-up costs, from fitting outlets with inventory to acquiring operating licenses and paying lofty "grand opening" fees for franchisors to promote your location to the public.
Royalty Fees
Typically expressed as a percentage of gross sales, royalty fees maintain brand affiliation over the lifetime of your franchise agreement and fund the services and supports your franchisor provides. Most franchisees will pay somewhere between 4-6% of franchise profits on a weekly or monthly basis, regardless of whether their business is in an upswing or under financial duress.
Advertising Fees
One of the biggest advantages of buying into a franchise operation is that you align yourself with a well-established, visible brand. Chances are a team of dedicated marketers has already done the work of pinpointing target demographics and crafting compelling multi-channel campaigns. To maintain a strong market presence, franchisees may be asked to contribute to an advertising fund. This is used to promote new locations, attract future investors, and produce national advertisements.
Business Support Tools
Tools that help you run your business—be it employee scheduling software, inventory management, payroll, or HR—are usually outside the scope of a franchise agreement. This doesn't mean they aren't a key consideration for restaurant owners, though. Making room in your budget for these kinds of tools further streamlines your operation and positions you for ongoing success.
Is a franchise agreement legally binding?
In a word: yes.
This contract represents a binding agreement between you and your franchisor for up to 20 years. However, these agreements can legally be terminated at any time if a franchisee is found non-compliant.
Depending on the franchise, all of the following can be grounds for dismissal or having your franchisee status and investment at risk.
Late royalty payment.
Sub-standard performance.
Breach of sales restrictions.
Activity that could potentially jeopardize the company's reputation and integrity.
When you reach the end of your franchise agreement, don't expect the contract to automatically renew, either. Whether or not you are approved for renewal is a decision that rests solely with the franchisor. In the event you do move ahead with another franchise agreement, be aware that franchisors have total authority to change any or all of the agreement's terms, conditions, and costs.
What do I need to consider before buying a franchise?
To help you decide if buying a franchise is right for you, consider the following questions:
Reliability
Does your franchisor have a proven track record with franchising?
What is your franchisor's financial situation?
Does your franchisor have industry expertise?
How are franchisees screened?
Are both the franchisor and franchisees profitable?
Feasibility
Do you have what it takes to be an entrepreneur?
Do you have what it takes to be a franchisee?
Are other franchises in the area successful?
Do you understand the terms and conditions of your franchise agreement and, if so, are they reasonable?
If you are required to meet sales quotas, are these quotas attainable?
Are the franchise, royalty, and other fees reasonable?
Desirability
Is there market demand for the product or service?
Are industry sales strong?
How does the product or service fare against the competition?
Is the product or service competitively priced?
Opportunity
Is there potential for growth in the industry for your concept?
Is there potential for growth in your selected location?
Does your franchisor offer exclusive territories or sales areas?
Community
Does your franchisor assist with location selection, negotiation, layout, and/or design?
Does your franchisor provide ongoing training?
What kinds of support networks are available to franchisees?
Does your franchisor provide financing?
Does your franchisor sponsor an advertising fund to which franchisees contribute?
Are other franchisees pleased with their investment and the level of support received?
We hope this restaurant franchise setup guide has given some valuable insight on what it takes to make a future in franchising work for you!