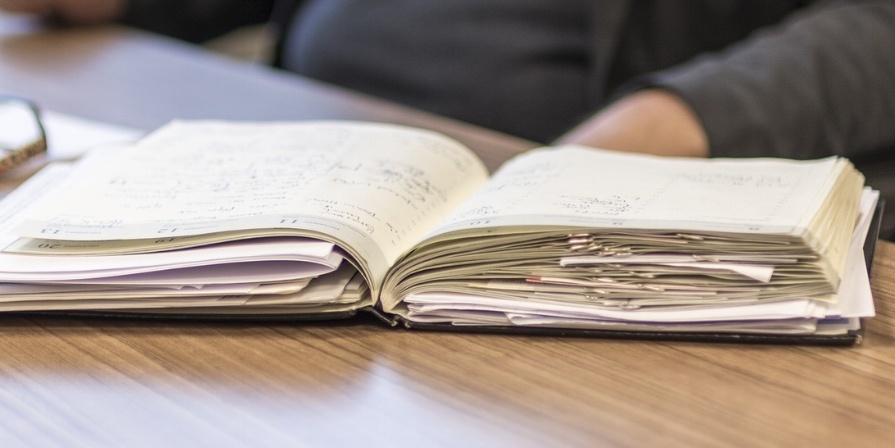 Congrats! If you're reading this, it's most likely because you've been successful in your first restaurant and - perhaps - you're just crazy enough to open your second (or 100th) location.
Opening a second restaurant location can be a daunting task, but the below outlines some key areas to keep in mind that - if monitored and focused on - will help you make your next location as successful as the last.
While we've written extensively about this is in our how to open a restaurant kit, we wanted to cover the drastic differences between your first open and your later one(s).
In the first part of this blog, we'll go over the overlooked element of technology and systems you'll need when you expand to a second restaurant location.
In the second part, we'll talk about the forgotten steps of restaurant expansion you should clue yourself in on.

Part 1: Staying Consistent With the Right Systems
When scaling, people often jump into thinking of personnel, finances, and operations (which we'll get into in a minute). So often, the most critical component is overlooked - and that is the technology.
Why? Restaurants are a slim-margin business, and now more than ever, the ability to identify smaller pockets of inefficiency can be the difference between success and failure.
Having an enterprise POS system can have huge implications in allowing your operations to run more smoothly. As one Toast customer, Jeff Jacobson, Costa Vida COO said, adding a strong POS "allowed us to significantly increase the number of transactions per hour - we're now averaging a 55% increase in transactions per hour".So as you scale, make sure your technology is keeping up with the pace. Here are some considerations to keep in mind.
1) Mulit-Location Reporting and Analysis
If you don't already have quality reporting, you're flying blind.
Information on total sales, table turn time, gratuity and tip averages, and more will help you make informed decisions on the challenges ahead. As you grow, you'll need a restaurant POS that will allow you to look across all your locations and see the differences and quickly spot issues.
You'll also want reporting on your menu via a product mix comparison report that rolls up all of the key menu items that were ordered across all locations, allowing you to identify consumer taste trends, get ahead of inventory ordering, and make pricing decisions.
2) Enterprise Menu Management
If your next location is an entirely different concept, you'll want to maintain separate menus across different locations, but when you're keeping the concept the same the ability to change your menu in one location and have it update across all of them, instantaneously, can save a ton of time.
As prices change quickly, this gives you freedom to be more creative with new offers.
3) Consistent - Yet Customizable - Gift Card and Loyalty
Rewarding your best customers and offering ways for people to buy gift cards is always important, but as you get bigger, having a system that allows you to purchase a gift card in one location and redeemed at another can be a challenge (or just impossible) without the right technology.
In addition, having loyalty options for all your locations can save you tremendous time and ensure the experience for guests remains the same.
4) API Integrations
For those opening your second location this may not be as important, but as you open your 10th, 50th, and 100th, the ability to have API integrations to extend your POS's insights across many different systems is imperative.
With a best-in-class API from your restaurant POS, you can allow your technology to be seamlessly integrated across vendors or technology developed in-house, and - perhaps more importantly - have more flexibility to test into technology without being tied down if it is a mistake.
Two specific integrations with your POS we heard were helpful were providers like Compeat and Restaurant365 for accounting and financial analysis.
5) Royalty Reporting
For those of you who are franchised, being able to see the royalties and fees that are due to you can quickly can allow you to manage these revenues quickly and easily.
Part 2: Scaling Labor and Your Plan
We won't talk about the obvious here. We know that you know focusing on consistent quality, ensuring cleanliness, having the right permits is common sense to the season restaurateur.
What we want to focus on here is the labor and planning - two themes that tend to sneak up on restaurateurs as opening day nears. As manager of 20byNine (and other restaurants) Steven Ansara said, "Some parts get easier like the build out, what menu designs should be, the setup of the bar, the flow of the kitchen, but managing the people at a larger scale, that's what gets harder."
1) Trust, Promote, and Give Responsibility
You aren't going to be able to be everywhere as you scale.
Promote someone to support you, ensure they are given enough time to learn the new role before your opening (2-3 months at least), and give them the direct authority to make all the decisions that are needed for them to free you up. Trusting them whether they're right or wrong will go a long way to free up your sanity and focus on doing more.
For many, this form of letting go can be the hardest part of opening a new location. One restaurant spoke to this by saying if you don't feel like you can take two weeks off before starting your next restaurant, you're not ready to open your next location.
2) Bring Trained Staff To New Location
Many successful businesses have brought their seasoned staff to help get the new restaurant up and running. They will also have the chance to train new hires so all the work isn't put on one or two individuals. This is also a great way to get team buy-in for the new venture.
3) Train, Train Some More, Then Document
Alright, we just said you want to have staff that is already trained. That said, we can't underscore the importance of training all of the staff - new and old - on the procedures and guidelines.
If training has been an issue in your restaurant before, check out this guide on how to write a restaurant training manual.
4) Build a (New) Business Plan
You probably had a restaurant business plan for your first concept(s), so now it may seem like a more straightforward task.
Don't overlook this process, though - creating a new business plan will keep you honest and on a timeline when you're in the thick of opening a new location.
If you don't have new investors, consider yourself the investor and hold yourself responsible to certain milestones and goals during the launch and over the first few months and years. There are too many moving pieces once the plan gets going to have to plan on the fly. This also allows you to document lessons learned from previous experiences; what went well, what went poorly, how can you improve.
A business plan will play a key role in applying for funding or financing to power your restaurant dreams. Whether your goal is to open a new location, invest in new equipment, or just manage cash flow over the next few months, you're going to need a reliable source of funding to make your dreams a reality. Toast Capital offers restaurants access to fast, flexible funding for any restaurant need. Toast restaurants may be eligible for financing from $5K to $250K. Toast Capital Loans have one fixed cost - with no compounding interest and no personal guarantees. Better yet: Once approved, you can receive your funds as soon as the next business day.*
5) Don't Forget Your Other Location(s)
You're going to hate us for saying this, but with all the excitement and effort going into your new location, the biggest risk is forgetting about your first locations. It's these establishments that have actually made you profitable enough to even consider scaling. If they take a downturn, you could lose your foothold necessary to open another spot; especially because it can take a year (or years) before your new location is profitable.
What's Next?
If you're serious about expanding your restaurant empire, download the checklist before to learn what else you should be doing to have a successful opening!
*Toast Capital Loans are issued by WebBank, Member FDIC. Loans are subject to credit approval and may not be available in certain jurisdictions. WebBank reserves the right to change or discontinue this program without notice.