Restaurants have fought hard to remain resilient throughout the start of this wild decade.
The restaurant industry pivoted continuously during the pandemic. It's navigating ongoing, decades-high food inflation. And is now dealing with ongoing, untold economic uncertainty.
All these outside factors make it especially important for operators to control what they can — to be intentional with driving more restaurant sales, wrangle prime costs, and encourage profitability.
Read on to learn some tactics and strategies that can help restaurants be more intentional with revenue, costs, and overall profitability.
Restaurant Cost Control Guide
Use this guide to learn more about your restaurant costs, how to track them, and steps you can take to help maximize your profitability.
Get free download
Resilient restaurant revenue and cost control strategies
There's no telling where we're headed economically. There may be more pain ahead — or perhaps the worst has passed.
Regardless of timing and severity, here are a few tactics and strategies to help encourage profitability by boosting restaurant revenue and taking control of prime costs. These mechanisms are equally as valuable at helping protect — and even grow — profitability throughout economic uncertainty and into expansion periods.
Take control of all your restaurant costs
Taking control of restaurant costs starts by tracking all those costs via consistent and ideally automated restaurant costs breakdowns. These breakdowns include gathering, calculating, and analyzing all costs required to run a restaurant — with everything split into fixed or variable costs categories.
Between the two cost categories, variable costs are the focus for ongoing cost control tactics. And variable costs can be broken down into cost of goods sold (COGS) and labor costs.
Here are a few tactics that can help operators take control of their COGS and labor costs — also referred to as prime costs.
Unlock actionable insights waiting for you within your supplier invoices
Humbly accompanying every order, restaurant invoices are the single source of truth for restaurant costs — pinpointing prices and fluctuations for individual ingredients as well as paper goods, non-alcoholic beverages, and more.
Bookkeepers and accounts typically keep it high level with their invoice analysis. They only need the invoice bottom line and some basic categorization to generate monthly profit and loss statements. Taking control of COGs requires more than monthly PnL statements.
The individual invoice line-item details are where the highly actionable insights can be found, and invoice processing automation is how to find them. That's exactly what xtraCHEF by Toast can empower operators to do.
Restaurant Invoice Automation Guide
Use this guide to learn more about your restaurant invoices, the value within, and how to consistently and accurately tap into it to make smarter decisions.
Get free download
Optimize individual menu items, their recipes, and what you charge for them
Calculating plate costs is a detailed exercise that zooms into the recipes and/or individual ingredients that make up a dish — requiring detailed recipe costs and portion costs for ingredients.
Let's take a grilled chicken salad as an example. The plate costs could be as simple as the cost of each portion of chicken breast, lettuce and greens, raw vegetables, pre-packaged toppings, and dressings…or it could require a detailed breakdown of everything that goes into brining and glazing the chicken, a brown-butter crouton recipe, and of course an in-house apple cider vinegar ranch dressing.
Same plate — two vastly different plate cost calculations in-depth recipe costing.
Costing exercises can help show how each component is contributing to the overall profitability of a dish or drink. And recipe costing software can help make it easier to calculate and achieve an ideal balance between portions and profits.
Menu Engineering Course
Take this course to make the most of your menu. Learn about menu psychology and design, managing your menu online, and adapting your menu to increase sales.
Get free download
Sharpen your labor costs with strategic scheduling and detailed payroll reporting
More staff doesn't necessarily equal better service. An overstaffed front-of-house staff may cause complacency, lessen the tip pool for a particular service, and contribute to higher labor costs.
Restaurant scheduling software can help you take control of staffing and wrangling control of labor costs. And a scheduling system integrated with your restaurant payroll software can add additional transparency and valuable visibility into your labor cost trends.
Restaurant Scheduling Template
Use the Restaurant Scheduling Template to easily schedule your restaurant staff's shifts.
Get free download
Help boost restaurant sales with tech-driven, guest-centric service model
Toast's New Steps of Service can help encourage efficiency, boost sales, and delight guests. It's a blend of Toast products that offer a modernized, guest-centric approach to front-of-house operations through the strategic combination of mobile POS, kiosks, and diner-led ordering and payment via QR codes.
These Toast systems can help empower operators to do more with less by:
Serving more guests with fewer staff by enabling guests to start and add to the tab. Restaurants using Toast Mobile Order & Pay™ typically see an average 10 percent increase in revenue.1

Simplifying the checkout process to help save time. On average, checkout using Toast mobile payments can save servers 4 minutes per table compared to traditional methods2 and on average guests tip on 9 percent more on transactions when they pay through Toast mobile payments vs. traditional checkout methods.3

Streamlining counter service via more empowered employees and additional order and checkout options for guests. On average, QSRs with Toast Mobile Order & Pay™ typically see 8% higher revenue per labor hour.4
Less about how to plan for uncertainty — more about how to consistently manage optimize restaurant profits
It's never a bad policy to control the controllable, which is especially true for your restaurant operation. You're not going to single-handedly impact the entire national or global economy. But you can implement cost-controlling strategies and operational optimizations to help protect and encourage profitability.
Restaurant technology is critical if you want to be more intentional with your operation. Food cost control tools, labor and payroll tools, and guest-centric service platforms can all combine to help grow revenue and protect profitability across any stage of the economic cycle.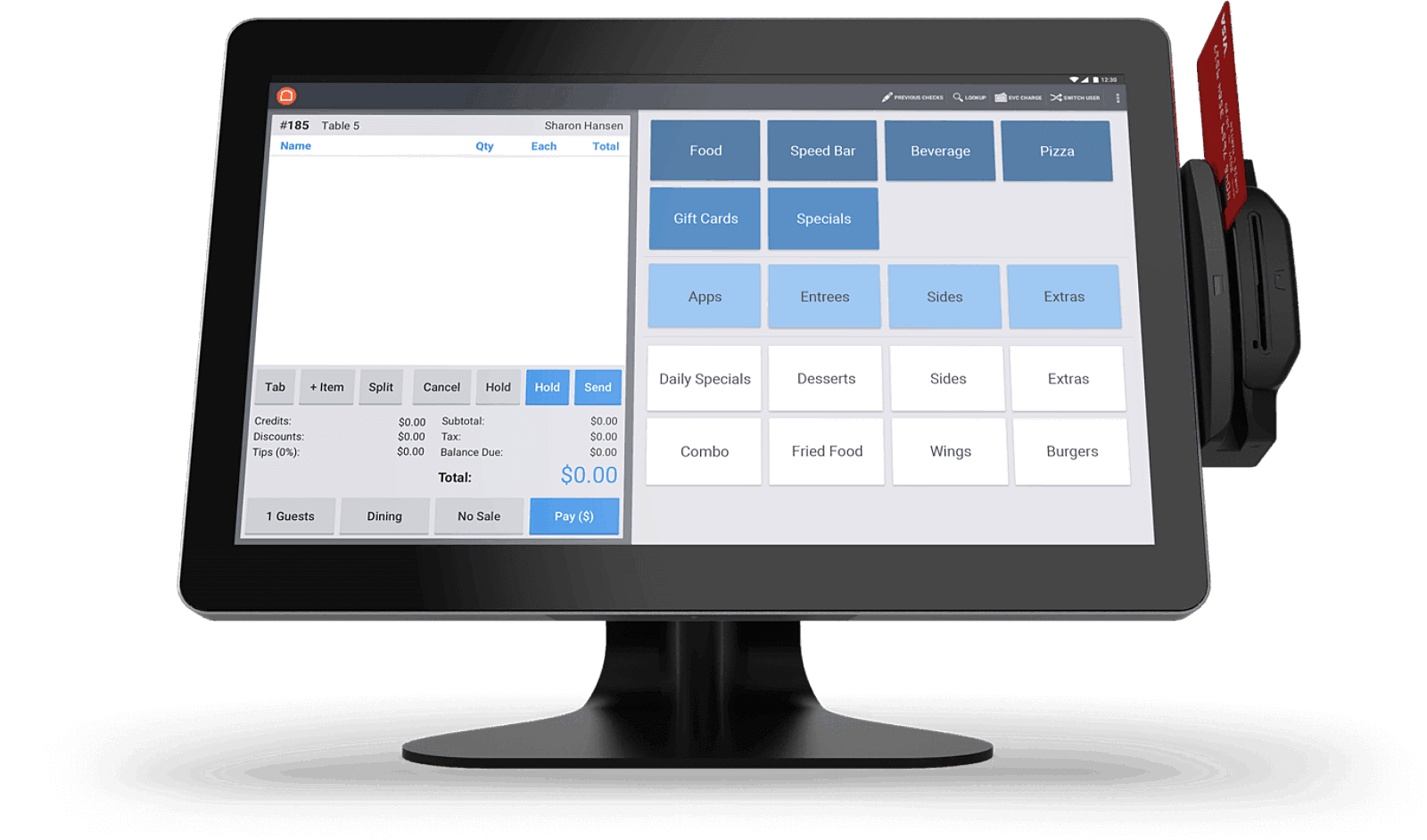 Built for restaurants just like yours.
Toast's restaurant technology includes point of sale, kitchen display screens, online ordering, loyalty, analytics, payroll, and more.
DISCLAIMER: This content is provided for informational purposes only and is not intended as legal, accounting, tax, HR, or other professional advice. You are responsible for your own compliance with laws and regulations. You should contact your attorney or other relevant advisor for advice specific to your circumstances.