This post was last updated on Aug 24, 2020.
DISCLAIMER: This content is provided for informational purposes only and is not intended as legal, accounting, tax, HR, or other professional advice. You are responsible for your own compliance with laws and regulations. You should contact your attorney or other relevant advisor for advice specific to your circumstances.
Welcome to the new Roaring Twenties.
As with every new year, you can expect 2020 to have its own slew of trends and moments that shape the future of the restaurant industry.
It can be difficult to know just where to look to stay on top of the latest restaurant news, trends, and predictions. But Toast has your back, and like we've done in years past (here's 2016, 2017, 2018, and 2019), we've compiled a list of industry experts you should follow in 2020. Check out the list below.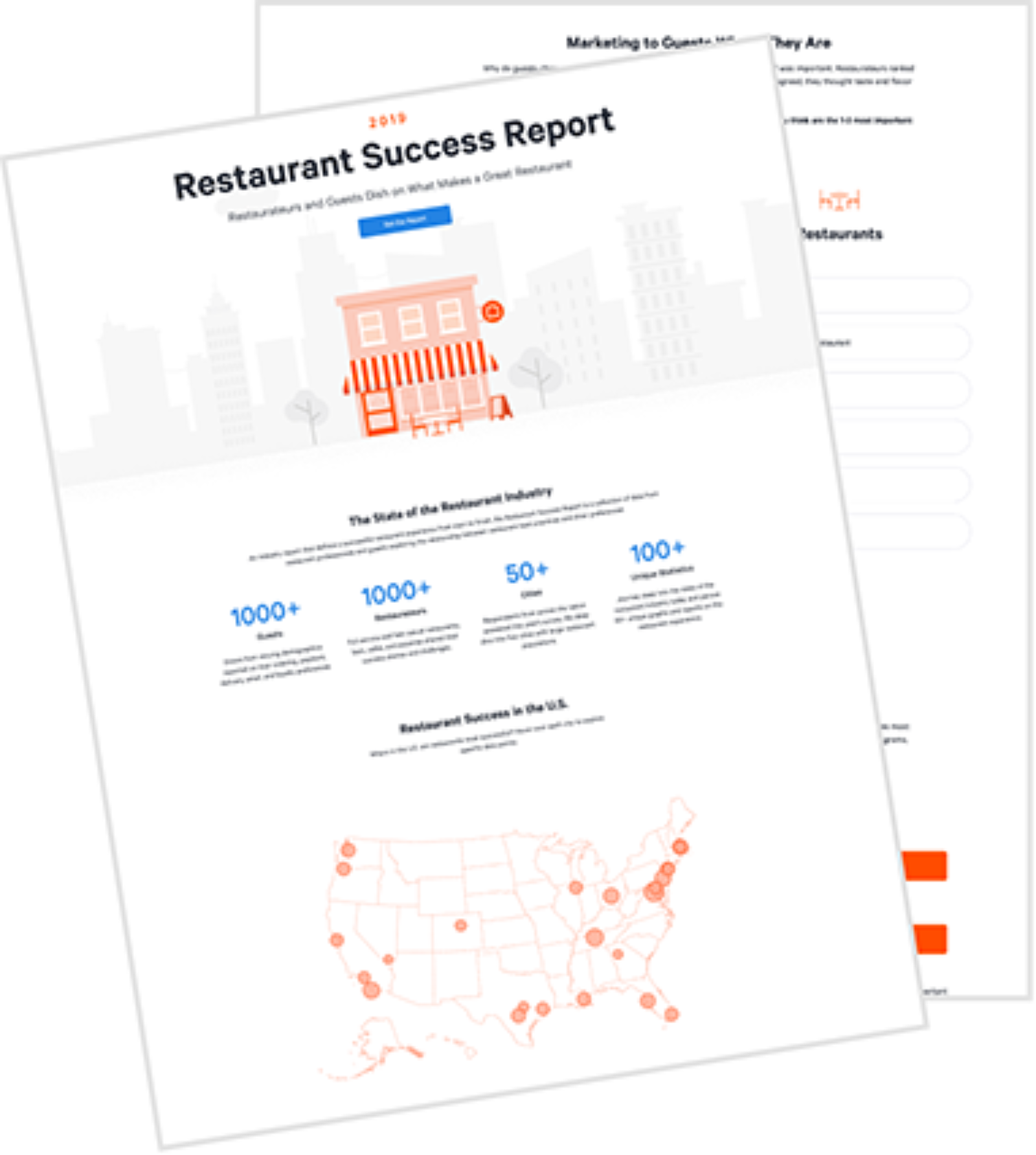 Restaurant Success Report
This industry report collects data from restaurant professionals and guests to help you understand what it takes to create a successful restaurant experience from start to finish.
Download
Restaurant Influencers to Follow in 2020: a Comprehensive List
Aaron Franklin
Category: Chef/TV Personality
Why they're noteworthy: Aaron received the James Beard Foundation Award for Best Chef: Southwest, was awarded Texas Monthly's Best Barbecue Joint in Texas (as a native Texan, I can say this is huge), and currently has the best-selling cookbook on the market.
---
Alicia Kelso
Category: Food Writer
Why they're noteworthy: Alicia has covered the restaurant industry for ten years and has written for publications from FastCasual.com to Forbes. She's touched on topics such as display technology and marketing and customer service. Alicia aims to feed her craving for restaurant news, and inform restaurateurs along the way.
---
Amelia Lucas
Category: Food Writer
Why they're noteworthy: Amelia writes about the restaurant industry and food and beverage companies for CNBC. Her recent work includes covering the affect of the minimum wage increase on businesses in Seattle and the bankruptcy filing of America's biggest producer of milk.
---
Dan Barber
Category: Chef
Why they're noteworthy: Dan was appointed by Barack Obama to serve on the President's Council on Physical Fitness, Sports and Nutrition. He also co-owns Blue Hill in New York, has won multiple James Beard awards, and is a published author. Dan's mission in the kitchen is to blur the line between the dining experience and the educational experience, bringing the principles of good farming directly to the table.
---
Daniel Humm
Category: Chef
Why they're noteworthy: Daniel's conquered the US food scene with popular restaurants in New York and Los Angeles and has earned countless awards including those from the James Beard Foundation and Michelin. He's now moved his culinary craft to Britain in hopes of having a similar impact. He focuses on using locally-sourced ingredients, with an emphasis on simplicity, purity, and seasonal flavors.
---
Daniela Soto-Innes
Category: Chef
Why they're noteworthy: Daniela is making Mexican food her own at Cosme, where she's won Eater NY's Restaurant of the Year and a James Beard Rising Star Chef award. Oh, and, no big deal, but she was also named the world's best female chef last year. She strives to lead a happy, dedicated team by creating a wonderful atmosphere — both in the dining room and behind the kitchen doors.
---
David Yaffe-Bellany
Category: Food Writer
Why they're noteworthy: David covers the food industry for The New York Times. He's a recent graduate, so his take on the industry is very fresh. He's written stories about the possibility of meat alternatives making their way to China, and sustainable toy options for kids meals.
---
Deborah Scott
Category: Chef
Why they're noteworthy: Deborah's always been unique in the culinary world, earning two awards in culinary school from the American Culinary Federation for her ability to make a delectable dish with only a brown shopping bag full of miscellaneous items. She now has five restaurants on the West Coast, and is commonly found in the dining room, chatting up her guests and giving out her personal cell phone number. Deborah tries to impact everyone she comes in contact with — from her guests to her staff — through intentional and authentic interactions.
---
Heather Haddon
Category: Food Writer
Why they're noteworthy: Heather covers all things food retail and policy for The Wall Street Journal, out of its Chicago bureau. She's covered some hard-hitting stories, including the recent racial discrimination allegations against McDonald's executives.
---
Jen Royle
Category: Chef/Media Personality
Why they're noteworthy: Media personality-turned chef, Jen opened a Boston-based restaurant last year called Table, which operates more like a family dining room than a restaurant. She's also got a candid approach to responding to naysayers — just check her out on Twitter.
---
Kyleen Atonson
Category: Chef
Why they're noteworthy: Kyleen is a pasty chef at Chicago's Café Selmarie. She's a Jean Banchet Award-winner, and most recently won $10,000 on Chopped Sweets.