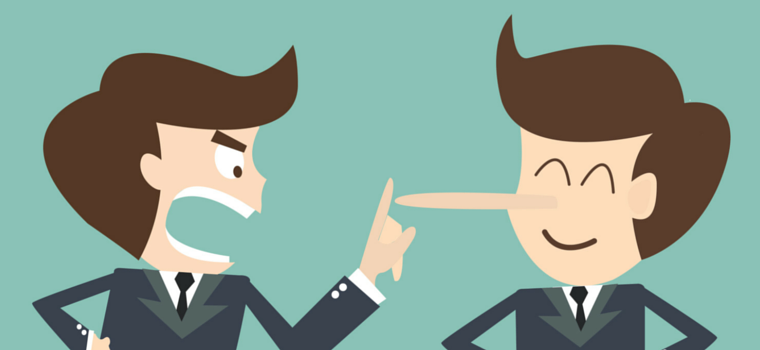 Most restaurant owners have had negative experiences with all sorts of different services and product vendors in the past. Credit card processors promise the best rates and then hide the effective rate the restaurant actually pays in the nitty gritty details, while some POS vendors promise the world only to deliver a less than satisfactory system and experience; At all times, there is a slew of vendors knocking on your door and filling your inbox, trying to sell you various products and services that you, as the restaurant owner, may or may not actually need or find valuable.
A restaurant POS system acts as the backbone for a restaurant. It is where all data is stored, what restaurant owners rely on day in and day out to serve customers and run their operations, and it is the place they look to gain insights into how their business is performing.
However, when restaurants select a POS system, they are also entering into a potentially long-term partnership with the POS vendor. In order to have a positive and more importantly a successful experience with the system, restaurant owners need to take the time to find a POS vendor that they trust and who has their best interests in mind.
Lie #1: Apple Hardware is the Best POS Hardware
This is very common, as most tablet-based systems are iPad-based as well. It's an easy sell as the consumer in all (or at least most) of us already believes this to be true. I know very few people that prefer PCs to Macs, Samsung tablets to iPads, or Android phones to the iPhone.
However, the reality is that we love Apple products because, as consumers, we are the users that Apple creates their products for. How the devices work, look, and feel is all based on consumer testing and for consumer applications. The restaurant environment is not where Apple products are designed to be used. It is extremely fast-paced, there are liquids waiting to be spilled, and many different employees rely on the hardware hosting the POS system. The POS system is used constantly and consistently at a high volume, at all hours, and for extended periods of time.
The reality is that while Apple may make sleek and coveted consumer products, they are not designed to be thrown into a commercial environment. POS vendors that do not rely on Apple hardware have the ability to test many different hardware manufacturers and to select devices that are built for commercial applications and/or specifically to host restaurant POS systems. As the restaurant owner, who will rely on the POS hardware to run your business, do not simply accept that iPads are the be-all end-all best option. Take the time to compare and consider the solution other vendors offer to those that provide iPad-based systems.
Lie #2: Cloud-based Systems are Unreliable and Not Secure
Not all cloud-based systems are reliable or secure, however cloud-based systems are also not inherently less reliable or less secure than on-premise systems. In fact, most of the data breaches you've heard about on the news are due to malware that infects on-premise systems.
Cloud-based systems store data in off-site servers that remove the vulnerability that comes with storing sensitive data in an on-premise server that everyone has physical access to. In addition, some cloud-based systems offer end-to-end encryption which ensures sensitive data is secure from the moment a credit card is swiped and remains encrypted as it is passed and while it is stored in the off-site servers.
Lie #3: The Installation and Onboarding Quote is Final
Many POS vendors do not include the costs of installation and onboarding on quotes, or they quote for a specific number of service hours. For instance, the quote might include menu build and training up to 2 or 3 hours. While the vendor does not explain this until it's too late, unless you operate a coffee shop with a very small quick-service menu, the quoted number of hours will not come close to covering the number of hours that will actually be required to properly build all of your menus, items, and corresponding modifiers.
Once you sign up, you learn that there is an hourly cost for each hour beyond the quoted amount and additional costs if you want to have someone on-site to offer support in case there are any issues the first day that you go live with the system. While you may have initially been quoted $700-$1600 dollars for the menu build, training, and installation, you'll actually pay two to three times that amount in order to actually get the system up and running. In order to avoid finding yourself in this type of situation, make sure you ask the right questions before you select a system. If it is a reputable vendor, they will want to be very hands-on during the installation to ensure you have a positive experience from the get-go. They should also be transparent about what is involved in the actual installation, menu-build, and training including what you will be responsible for and what they are expected to do themselves.
How to Avoid Liars in the Restaurant POS Industry
There are a lot of different POS systems and vendors to choose from, which is both a blessing and a curse. While it gives you many different options, it can also be a very time-intensive and confusing process to weed out the good from the bad.
In order to make the best decision from your business, pay at least as much attention to the quality of the vendors you're considering as you do their POS systems and functionality.
If a vendor is not transparent, sets unrealistic expectations, or continuously adds on fees as you get closer and closer to finalizing the agreement, you may need to take a step back or look elsewhere. If the vendor is not honest before you sign the agreement, you cannot expect that they will be a valuable partner or meet the expectations they set to make the sale once you start using the system.
The key is not to take anything at face value.
Many POS companies claim to offer the same features and services, but in order to truly identify the best option for your restaurant, you should make sure to peel back all of the layers to determine if there is true substance behind what they claim to be true.