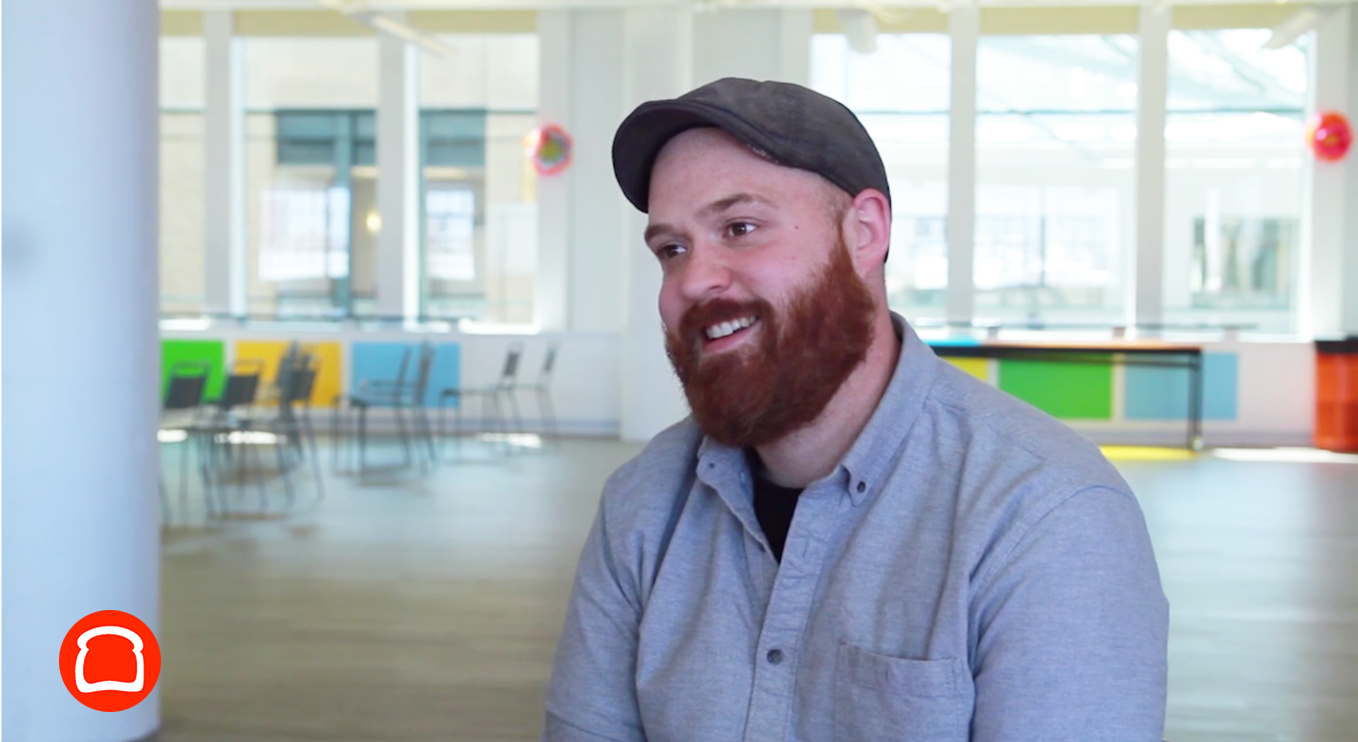 A short while ago, I had the chance to write about 7 Restaurant Podcasts that You Don't Want To Miss. One of the podcasts that I listened to for the article was Eric Cacciatore's Restaurant Unstoppable.
After listening to one episode, I knew we had to invite him to Toast HQ to talk about his experiences - and his 200+ interviews - for Restaurant Industry Insights.
Eric, excited for the opportunity, drove down here from New Hampshire to chat about how to start a restaurant, and amazing insights he's learned after recording 234 episodes.
Watch the Full Interview for Free

An abbreviated version of the interview, as well as discussion topics, is above, but the full 20-minute long interview, jam-packed with helpful tips, is available for free. Key Points:
People don't buy things. They buy how you make them feel. They don't buy what you've created, they buy why you've created it. And just like customers, investors don't invest in what you're creating, they invest in who the person is that's creating it.

When opening a restaurant, start thinking about what your core values are. Think about who you want to resonate with, and start telling that story from day one.


Be more than just a job. Be an opportunity for somebody. Ask yourself why employees would want to work at your restaurant rather than a different one. Tap into those higher needs like what they can contribute, their own personal growth, and their feeling of fulfillment. Create something that someone is itching to be a part of.


Create systems, processes and procedures for your restaurant. You don't want your restaurant to be people dependent, but rather system dependent.


Look at your employees like a shark's mouth. When one tooth falls out, there's another ready to take its place. Train your employees to be able to be that backup when one leaves.


Surround yourself with those that are better than you. You're the average of those around you, so make sure that those people are people you can learn from. It's the most successful people that admit that they're not the smartest.


Make checklists. It makes it easier for your employees to understand what the picture of perfection is, and gives them a goal.
As always, a big thanks to Eric for stopping by. Follow him on twitter at @ericcacciatore and make sure you visit the Restaurant Unstoppable website and get the podcast on iTunes.