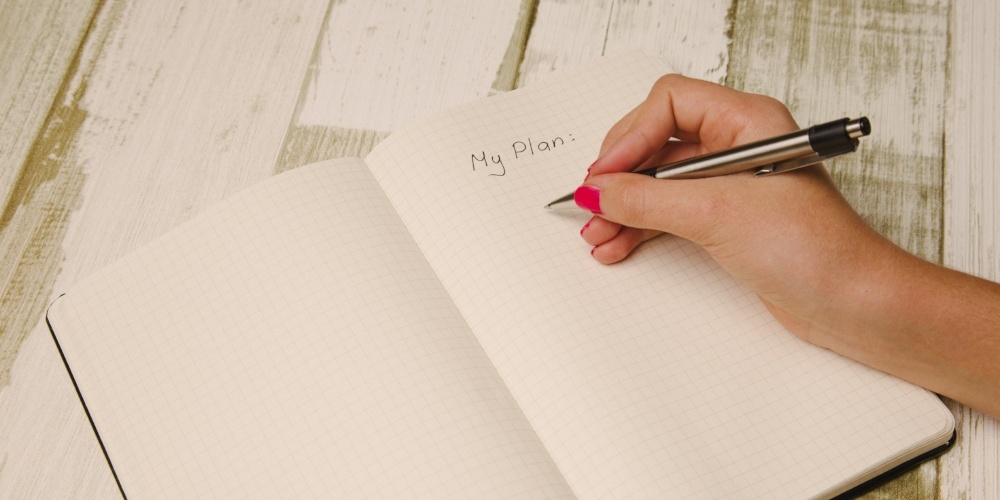 Busy, busy, busy.
Those are usually the three words that restauranteurs can most relate to. In fact, busyness has become the answer of choice today when people ask you, "How are you?"
The new reply is usually "busy."
The problem is that being busy just to be busy is counterproductive. Researchers at the University of Chicago found that people actually prefer being busy, even if it hurts their productivity. "People dread idleness, and their professed reasons for activity may be mere justifications for keeping busy," University of Chicago professor of behavioral science and marketing Christopher Hsee observed.
So if being busy isn't working, what's a restauranteur to do? Get organized!
Here is a four-step down-and-dirty program to get your restaurant and life back on track.
1) Set Solid Goals
We all know that having a goal for a clearly-defined outcome is critical to long-term success, yet many fail to achieve their ambitions because they don't have a clear picture of what's attainable.
Your goals need to be as detailed as possible if you ever want to achieve them.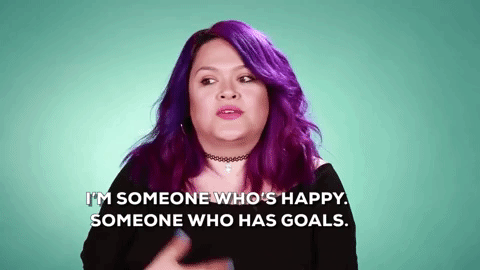 Dr. Gail Matthews, a psychology professor at the Dominican University in California, recently studied the art and science of goal setting. She discovered that those who wrote down their goals and dreams on a regular basis achieved those desires at a significantly higher level than those who did not. In fact, she found that you become 42% more likely to achieve your goals simply by writing them down on a regular basis.
Having a goal of opening five restaurants in five years is nice. Without detailing smaller ways that move you closer to achieving your dreams, they will always seem far out of reach. Instead, reverse engineer your goals to what would be the next steps to achieve it.
There is a common question that life coaches ask their clients, "could you eat an entire cow?"
Most automatically reply, "No way!", but in fact the correct answer is, "You could. Just one steak at a time."
Big goals just need to be broken down into smaller "steaks."
You might start with researching new neighborhoods or cities you think would be a good match for your brand. The end goal is still out there; you just need to make it actionable on a daily basis. Just make a daily habit of asking yourself, "what's the next step?"
Organized restauranteurs do not allow the chaos of the day to pull them off target. They keep their vision (goal) out in front and everyday work on it.
Take time right now to get clear on a big goal you want to accomplish this month. Get specific and dig down to the details. Remember that the more details the better! Next, reverse engineer the steps to get there.
Now, onto to step two.
2) Everything Goes on Your Calendar
To be an organized restaurateur, you have to use your calendar as your compass for the day.
Talking about something is good, but by writing it down things start really take shape and the excitement builds. When you schedule time to work on your goals, then things get done!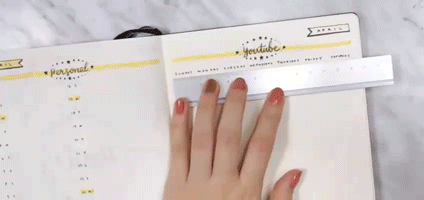 Chris Ducker, host of The New Business Podcast, says his secret to success lies in his calendar:
"I simply put everything on my schedule. That's it. Everything I do on a day-to-day basis gets put on my schedule. 30-minutes of social media–on the schedule. 45-minutes of email management–on the schedule. Catching up with my virtual team–on the schedule…Bottom line, if it doesn't get scheduled it doesn't get done."
So many miss that last part. They dream and write out these incredible details and then....no action ever happens. Ideas gather dust in the notebooks used to write them in and sadly you find your restaurant and your life in the exact same place a year from now.
What happened? It's simple, you did not use your time effectively to move the goal forward.
The only way to make time your own is to control your calendar.
Take a second and look at your calendar; I would estimate that there are a few meetings on there, that dentist appointment for a teeth cleaning, and that staff meeting next Tuesday.
Most items on your calendar are just requests for your time from others; not much is scheduled to move your life forward. That goal to lose some weight? No gym time scheduled. That goal to expand your brand? No time dedicated to research new locations. That goal to learn Spanish? No classes scheduled for lessons.
Yet, you tell everyone your so busy. Why? Because you need step three.
3) Be Mindful of What You Say Yes to
Being a restauranteur comes with it a list of duties that you have to prioritize like a paramedic walking into a ten-car accident on the highway.
So many people needing help, how do you help them all? Use a triage mindset: everyone gets a quick assessment and is quickly categorized by the severity of the need. That way, immediate needs get taken care of first.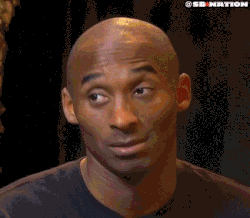 Here's the thing to remember when putting out fires at work: everyone thinks their problem is life-threatening.
The chef whose prep cook and two line cooks didn't show for lunch is critical to him.
The wine delivery that didn't arrive this morning is critical to the bar manager.
The hostess who is running late due to traffic is stressing the new opening manager.
Your spouse needs you to run the kids to school and that means you'll get to the restaurant an hour later than you planned.
Time to triage this:
Kids to school - Level 1 priority
Cooks not coming - Level 2
Hostess running late - Level 3
Wine order not delivered - Level 4
Make a few calls to calm people down and assure them that they have been in the situation before and it always works out; there's no need to panic or freak out.
Things happen, but you make adjustments and deal. If you stay calm, cool, and collected, an amazing thing happens in that your team stays calm, cool, and collected too.
What you say "yes" to doing is important, but what you must say "no" to is more important.
As a restaurateur, you might feel obligated to say yes to many requests. The biggest key in getting organized is to be very selective to what you say yes to. Here's an easy way to manage it: if it's not a clear hell yes, then it's a hell no.
If you do say yes, then move to step four.
4) Write it Down
People will ask you for this and that all day long. The last key to getting organized to to keep things written down where you can review, reflect, and plan. That means write it down and get it out of your head!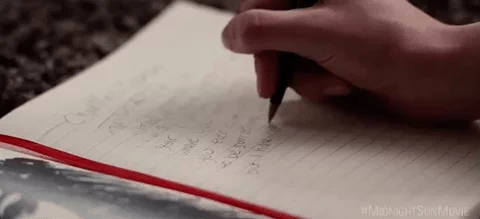 You brain is very similar to a computer in the sense that you can only remember so many things at any given time. That's why having a notebook or using a note taking app is critical to the organized restauranteur.
*Personal note: I like using my iPhone to take notes (I have over 5000 on it now). However, if you are talking to someone and are using your phone to take notes, you want to tell them what you are doing so they don't assume you are not listening to them and are just texting on your phone. I learned that one the hard way. Let me save you the pain.
When something important comes to mind, write down some key words so you can use them to recall and trigger deeper reflection into the topic. Once you have an idea that becomes more developed than just take these steps and go backwards.
An idea becomes a plan (or goal).
A plan gets broken down into action steps.
Action steps get scheduled on your calendar.
Your calendar is used to control time (and what you say yes to).
Come on Guys, Let's Get Organized!
The mechanics of getting organized are straightforward – it's the mental aspect that will become your challenge.
That does require grit, resilience, tenacity, focus, and discipline to stay on track. If that is an obstacle you need to overcome, then look into getting an accountability partner, mentor, or a business coach.
Never think you have to go it alone. Tap into resources around you to get the restaurant and life you want.
Download the Restaurant Productivity Calculator to Get Organized in Your Restaurant Today