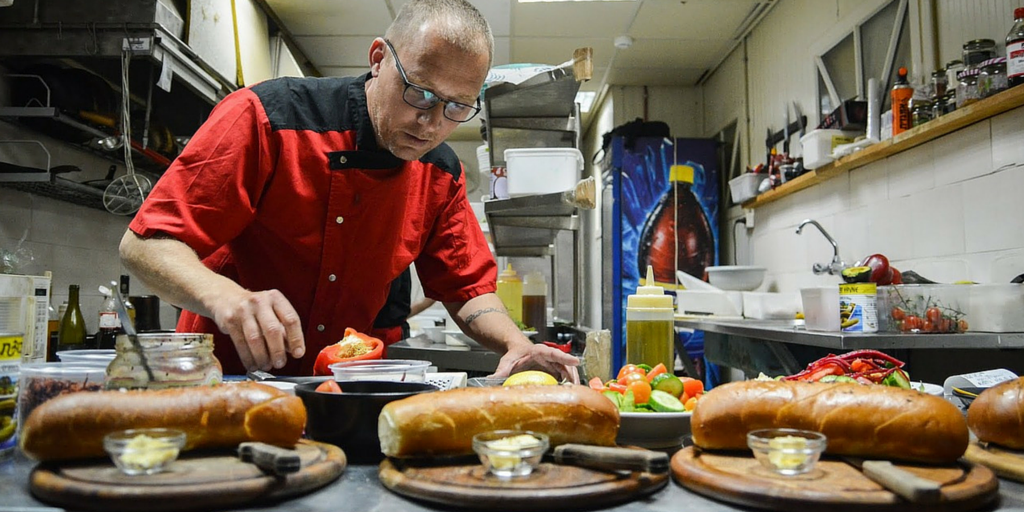 There is an expression in the restaurant business: "The best way to make a million is to start with two million."
Basically, money is not the answer. We all know that money will not make you happy. While it might make things easier, there has to be more to becoming a happier restaurant owner besides money.
For me and my clients, it almost always come down to freedom. Sure, a certain amount of money can buy a certain amount of freedom, but true freedom does not cost a penny. Freedom in the restaurant business comes down to two things: the quality of your systems and the talent of your staff.
Let's explore the ingredients you need to streamline your restaurant and, above all, become a happier restaurant owner.
Ingredient #1: Repeatable Restaurant Systems and Processes
Systems are defined as a set of detailed methods, procedures and routines created to carry out a specific activity, perform a duty, or solve a problem.
Restaurant systems are black and white, right or wrong. There is no room for ambiguity or interpretation in well-designed system. They are either done completely in their entirety or they are not.
A well-designed system (including restaurant tech, checklists, and business plans) will outline exactly who is responsible for specific tasks, so managers can coach and follow up in real time.

Ingredient #2: The Right Team with the Right Potential
We've all heard it: It's hard to find good talent.
Here's why: it's because you are looking for talent. Stop looking for the person who already knows how to do everything you want and start looking for awesome people who can follow systems. I am not talking about robots; I am talking about hiring more on soft skills than hard skills. I am talking about "hiring the smile".
Plus, people are not born talented. I was not born a good chef, I was not born comfortable speaking on stage to 800 people. I was not born a low handicap golfer, an airplane pilot, an author etc…I learned all those skills, but I had a personality that wanted to grow and learn.
Most of the stress and struggle you are experiencing at your restaurant is due to the people you surround yourself with.
Is there anybody you can think of right now that you wish you could just terminate with no recourse at all? They would be gone instantly, never bother you again and your business would run better without them.
Who hired that person? Who trained that person? If it was not you, then who hired and who trained the person who is hiring and training the person?
Ultimately, we choose who we surround ourselves with. Make better decisions about the people you add to your team.
How Do You Become Happier at Work?
Create, manage and master systems and then find and develop your talent!
The truth is: people can't be managed. Now, I know that companies have made millions telling you they can. They tell you you have to give them a color, a letter, assign them a task, or maybe figure out which animal type they are to better understand your people.
Or... You can give them systems to follow. If they aren't completing the checklist, or are having trouble, you can develop them into more talented individuals. You can develop them into great managers, great leaders, great chefs, but only if they are first willing to follow the systems.

"How to become a happier restaurant owner: create master systems & develop your team."
When great systems are in place and properly managed, you will create an ecosystem that filters through employees naturally. Your worst employees might becaome your A players while your "best" employees might fail under the pressure of accountability and find their way to another team.
If you are sick and tired of the stress and struggle of operating your restaurant and want to experience what more money, more freedom and more joy feels like, please start developing systems.
How do you become happier at work?