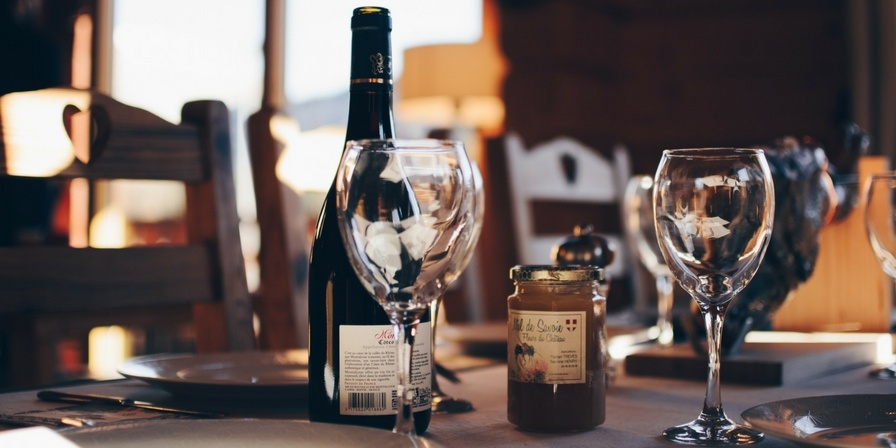 They say you never get a second chance to make a first impression, but in the restaurant world, the first impression is rarely the one that lasts.
Your guests will walk into your restaurant with certain expectations for their experience, regardless of your restaurant's concept. In that sense, an experience can last a few hours (in an FSR) or a few minutes (in a QSR).
But in that period of time - no matter how long or short - there is plenty of room for something to happen that will either encourage a stellar review on Yelp or be the next viral post on Facebook about horrendous restaurant service.
Let's talk about how you can tighten up the front of house operations in your restaurant to ensure your guests leave happy.
The Meal is Not the Mission
Does your business have a mission statement? If not, it's about time you built one!
Patrons don't choose restaurants based solely on the quality of the food. While this is a large decision factor, they ultimately choose your business from a plethora of options because you promise a certain experience.
Maybe they want to order from a kiosk so they don't have to wait too long in line. Maybe they had a bad day and want to head to their neighborhood hangout to be with friends. Maybe they know your staff does a great job handling your rowdy 2-year-old triplets. These are expectations your customers have, and these expectations are generated by previous experience or word of mouth.
If you want positive expectations to be consistent, you have to hire the right people for the job, and you've got to make sure they are always carrying out the business' mission in your front of house. If you don't have a central idea about how your business should be conducted, how can you find the right culture fit? Are you hiring people who, deep down, care about whether or not a customer leaves happy?

Your operations depend highly on the quality of your staff. When you hire, each staff member must reflect the mission and culture of your business. That way, when things go wrong (as they sometimes do!), you can rely on your staff members to send guests on their way, but still with a positive taste in their mouths.
Keep in mind - the quality of your staff will also minimize the amount of things that go wrong!
Communication is Key
The link between the kitchen staff and FOH restaurant staff will lead your guests into the next phase of their experience – receiving their order.
Even at a post-pay QSR like Chipotle, there's a lot of information that needs to be carried from the guest, to the server, to the kitchen, and back to the guest, like:
Allergies
Food preference
Time constraints
Order accuracy
Special occasions
Even secret credit card handoffs
These all create opportunities to dazzle and delight – or to get it really, really wrong.
You don't want to cause an allergic reaction on someone's lunch hour, nor do you want to cause embarrassment at a business dinner by bringing the bill to the table after the person paying has already called in with his credit card number to avoid just that.
It's imperative to be able to communicate between all staff, starting with the front of house staff in your restaurant, to continue to operate efficiently and avoid costly mistakes.
The backbone of your operations at the restaurant is your POS – so make sure you're using it! If you can use mobile POS tablets to take orders tableside, this minimizes errors during order input. Forced modifiers - such as choosing the correct size coffee drink or confirming seat number - will ensure all details are sent to the kitchen.
Can your POS send alerts to staff to let them know a huge party is coming in at noon? The more you can utilize the POS to share information, the better your guests' experiences will be. And when fewer mistakes are made, your kitchen and service will be much more efficient.
Your Management Matters
Yes, your entire staff is responsible for upholding your mission statement, affecting the way your guests are served. But every strong team needs a strong leader, and your managers should be using any and all tools available to them to monitor performance and track efficiency.
Make sure you're using a restaurant POS system that's able to offer reporting and provide management with insight into staff performance.
Here's where you can start having some fun while maintaining a high level of efficiency and profitability. For example, you can run a contest with the front of house staff based on the quickest table turns, largest average check size, or even the highest number of wine bottles sold.
Alternatively, your managers should look through the data available to them to identify areas of improvement. Any issues highlighted by back of the house staff, such as your chef claiming a specific server makes mistakes often, thus slowing down the kitchen, should be backed up in the reporting your restaurant POS system offers. Use this data to see when it's time to re-train, saving you money and time in the long run.
To ensure you're providing the very best in service, no matter what your concept, hiring the right staff and utilizing your POS to communicate and draw data will enable you to run as smooth an operation as possible. When you get it together up front, the back of the house will too!
And when both FOH and BOH work together, there is no customer you can't please.