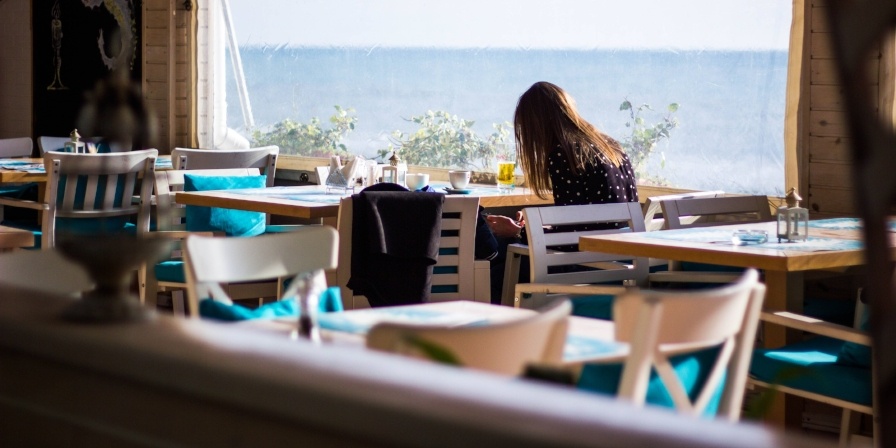 One of the biggest benefits of modern technology is that it frees up time normally spent on tedious, less important tasks so that you can shift your focus to more important priorities.
This is especially beneficial for restaurant managers.Most restaurant managers hate the idea of toiling away doing work in the back office when they could instead be on the floor creating memorable experiences for guests.
Thankfully, modern technology has a wide array of solutions for restaurant managers looking to free up time and break out of the back office.
Got a problem automating something in your restaurant? Well remember what we were taught last decade: there's an app for that.
These programs and platforms allow restaurateurs to roll up their sleeves and be involved in the hustle and bustle of their restaurant's meal service without worrying about falling behind on other managerial duties.
Let's take a look at how restaurant managers can use technology to free up time so they can get back to doing what they love: delighting guests.
1. Inventory Tracking
Having a sense of what is in and out of stock is imperative to the health of your business. There are a number of inventory monitoring solutions available to track the the amount of food, beverage, and other supplies necessary to your restaurant's operations.
BevSpot is a cloud-based, bar management software that allows restaurant and bar managers to track bar inventory live, dive into sales performance and metrics, and manage orders and invoices with vendors. They even recommend when you should place an order with a vendor for a specific product. Talk about a time-saver.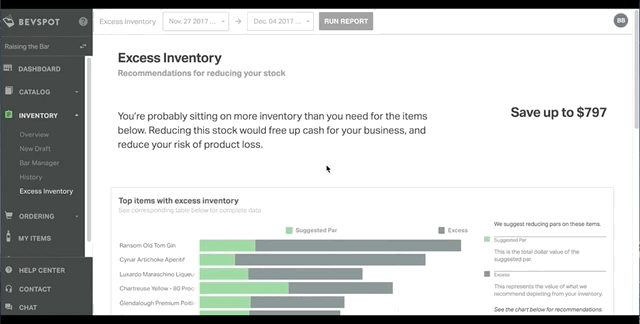 MarketMan is another popular cloud based restaurant inventory management platform that enables restaurant managers to stay on-top of inventory gaps, perform sales and COGS reporting, make and track purchases in platform with suppliers, and more.
2. To-Do Lists
To-do lists are a classic, effective way to map out tasks and projects that need to be addressed and are most effective when they indicate the level of priority and owner for each tasks.
For example, inventory tracking may be a high priority task that takes 30 minutes every day and should be done by the kitchen manager.
Todoist is a favorite task management app of the Toast Blog team. It allows you to create your own to-do lists across all your devices, indicate the level of priority for individual tasks, set deadlines, measure your progress, and collaborate with others on team oriented tasks.
3. Staff Scheduling
Remembering individual employees' availability, factoring in local and federal labor laws, and accounting for busy/slow shifts always take way more time than you think they will. That's why staff scheduling software can save you up to 3 hours a week.
Here are a few of our favorite resources for time-saving scheduling software.
Bizimply is an employee management platform that provides staff members with a unique four digit pin for clocking in and out of shifts and breaks; this unique code solves the problem of friends clocking in for one another. Timesheet data is then sent automatically to the restaurant manager's account so you can access real-time attendance data anytime, anywhere.
4. Communicating With Staff
Facebook Groups: If you're interested in a free solution for restaurant employee communication, create Facebook groups for all front-of-house staff, all back-of-house staff, and all kitchen operations staff members. You can post updates to the group's page, send out messages to individual members or the team as a whole, take polls, make events, and more.
Slack (pictured below) is a popular messaging platform in which you can create specific "channels" for different groups of your staff members (ex: an all front of house channel, and all bar staff channel, an all line cooks channel). The platform allows users to share a variety of file types, message the group or individual members, and send out meeting or event invites. If your restaurant has a corporate office, this would be an ideal communication solution.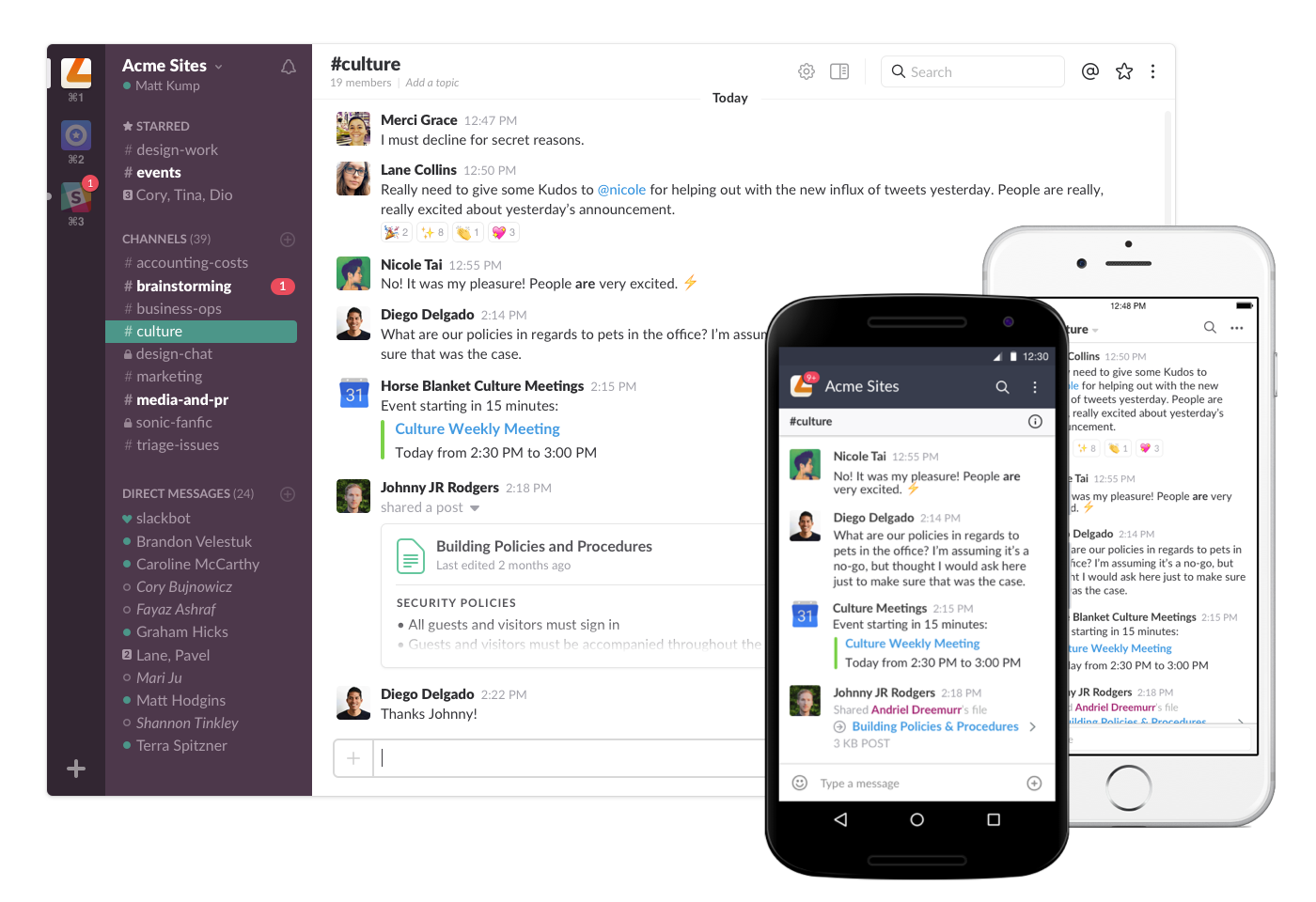 Another great communication tool is the manager's log within your restaurant's POS (pictured below). You can leave updates and important notes for staff to see and set visibility permissions so that content reserved "for managers eyes only" won't be broadcast for the world to see.

5. Restaurant POS System
With the right restaurant POS system at the helm, your restaurant's operations will run seamlessly.
Rather than scribbling orders down on paper in some illegible shorthand, servers can enter their guests orders, note food allergies, track the status of their tables' orders, take note of 86'd items, split checks, take multiple forms of payment, redeem loyalty rewards, and more...all in one system.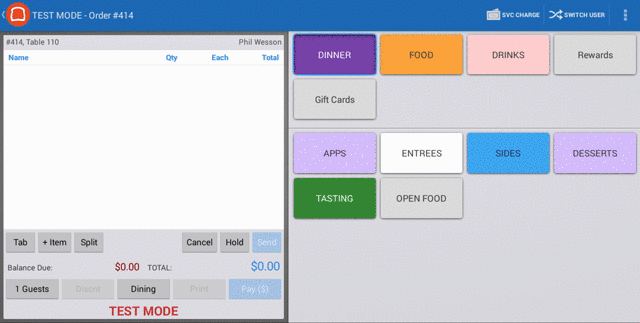 With KDS screens, kitchen staff can track the real time progress of orders, delegate tasks to different members of the line, tweak fire times so that dishes will be delivered at a certain temperature, and get updates on how much product they have in stock to create future meals.
Toast POS does all of the above. Read more about why a POS terminal is worth the investment.
6. HR Software
Attracting and retaining quality employees is an industry-wide pain point in the restaurant space.
Employee engagement and retention are made much easier with the help of an HR or HRIS platform. These platforms enable restaurant managers to showcase a restaurant employee benefits program, distribute schedules in advance, track clock-in's, and measure employee performance.
Harri is a solid "human capital management" platform that allows managers in the hospitality and restaurant industries to do all of the above and more, including offering hiring solutions for businesses looking to bring in new talent.
7. Industry Blogs
Staying on top of industry trends and news is a best practice for all professionals. Taking a few minutes to read up on a new story or skill could shave time off your mundane tasks every day.
These blogs are a dream come true for restaurant managers who want to stay on top of industry trends, but can't find the time.
Subscribe to a restaurant industry blog that'll do the legwork for you. The publication will typically send updates in the form of daily emails and push notifications on your phone.
Time, Time, Time is On Our Side
What are your favorite apps, websites, and platforms to use to free up time on your schedule? Leave your recommendations in the comments below!