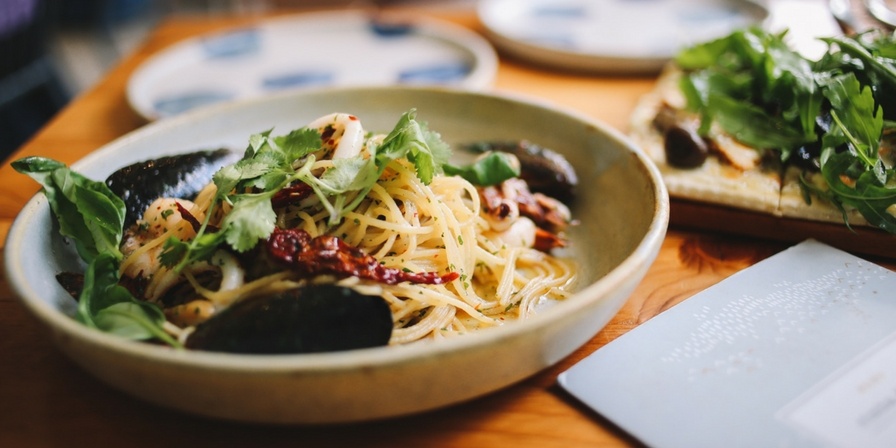 With 2016 waving goodbye, many people are looking forward to seeing what the next 12 months will bring. Consulting horoscopes, making resolutions, and looking back on the past year for reflection all contribute to the excitement of hanging up a new calendar on the wall.
Members or the "foodie culture" will spend the first few weeks of 2017 looking back on the top food trends of 2016 and thinking about what's to come in restaurants this year.
While not all restaurants change their menus in response to the latest food trend, some actively take notice of current movements in what has now become known as foodie culture. Those who embrace this lifestyle live for new tastes, flavor combinations, and interesting ways of preparing a meal. Sometimes the ideas they rally behind pass after a few weeks. Other times, they stay far longer than that, to the point where some restaurants will serve food exclusive to a specific foodie culture movement.
Let's take a look back on the movements brought to us by foodie culture in the past few years and what the next big thing might be for restaurants in 2017.
The Past Two Years of Foodie Culture
2015 brought us these foodie culture trends in restaurants:
$10, non-refillable cups of ridiculously high-quality coffee.
The rising popularity of "root-to-stem" cooking (the use of commonly discarded parts of vegetables, like broccoli stems), bringing in textures and flavors of certain veggies to produce a marriage made in heaven with high-fat dishes.
And of course, upscale food marketplaces like the Reading Terminal or Boston Public Market gained popularity.
In 2016, foodie culture perpetuated these movements.
I don't know about you, but to me, it seemed like new breweries and micro-breweries were opening every day. It's possible to find unique meads, ciders, and beers with ease more than ever before.
Fried chicken also reclaimed a place in the sun, allowing artisans to spread their regionally-specific styles to customers. Nashville hot chicken and Korean fried chicken were at the top of the list, showing us all that there is so much more history and flavor in fried chicken than anyone could have imagined.
We also, possibly begrudgingly for some, must acknowledge all of the amazing gluten-free pasta and bread alternatives that have risen in popularity in the past couple years!
Foodie Culture in 2017
Now, we look forward to 2017 – what obsessions will the next 365 days bring that we can add to our artisanal coffee addictions?
Diversity in QSR Cuisine
Restaurants like Boston's Saloniki serve traditional Greek ingredients in a delicious hand-made pita (you will see that a pita from the grocery store is actually not a pita at all after trying the real thing). Hawaiian poke, which was a generating a lot of popularity by the end of 2016, offers fresh tuna bowls with brown rice and seaweed. Move over Chipotle!
Finer Dining Nationwide
Expect to see better restaurants in smaller cities. As rent and home prices rise to levels few can afford, people are fleeing to nearby suburbs and smaller cities and are bringing established restaurateurs along for the ride.
Big city restaurateurs are opening their new locations in smaller cities, acknowledging growing demand in these markets. Both East and West Coast Portlands, and other smaller cities, are home to a foodie culture that is attracting so much talent that the biggest and best establishments in Boston, San Francisco, and NYC are finding it hard to hire good staff. City dwellers looking to relocate can be rest assured – the dining options will follow!
Plant-Based Meats and Dairy Products
For both meat-eaters and vegetarians alike, there is much pleasure to be found in a perfectly executed cashew cheese or house-made veggie burger. Meat and animal product alternatives are increasingly being embraced as an important - even necessary - part of the menu.
These dishes are not just for vegetarians anymore – more diners are willing to reject the stigma of vegan foods and accept them as part of their diets. As it turns out, eating your veggies has always been delicious, so delicious in fact, that the biggest meat fans would be happy to end their steak dinner with a vegan fruit tart!
Izayaka and Ramen
I challenge you to find one person that does not enjoy noodles.
A few years ago, a video of a man hand-stretching noodles in Hong Kong went viral, and since then, an increase in ramen has been rising steadily. The trend is now making its way from the West Coast, to the East Coast (finally), and there are now a huge number of ramen houses opening.
On top of more ramen houses, there is an uptick in izakaya-style dining – Japanese small plates. Spanish style tapas will always be essential to the cuisine of any urban environment, and the growing popularity of izakaya and the umami flavors of Japanese cooking are also sure to catch on this year.
Not sure what's on the izakaya menu? Sugidama has a great glimpse into the world of Japanese sharing plates!
What new trends from foodie culture do you see catching on in restaurants this year? Comment below!