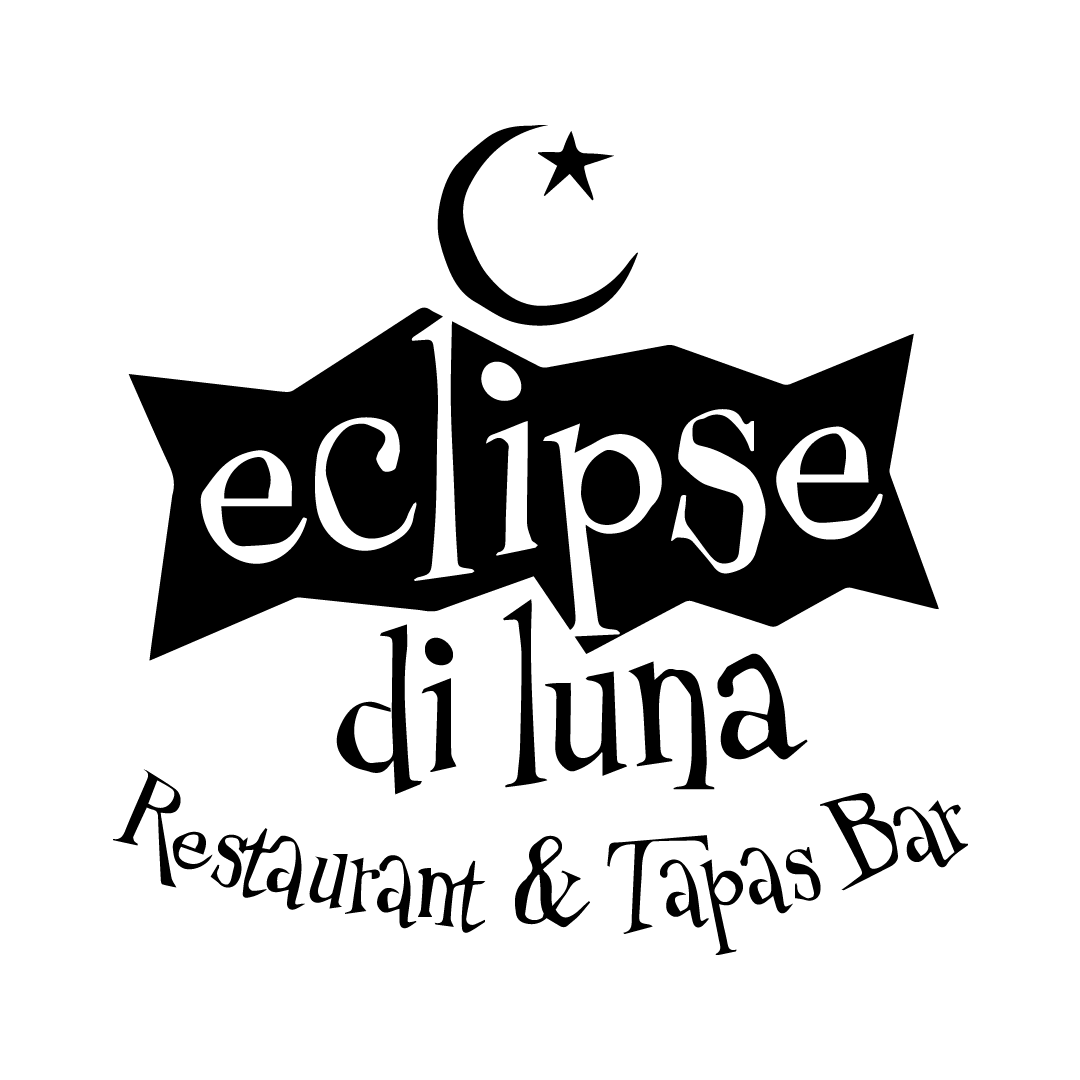 ---
---
Products Used
Toast POS
Toast Go™
Online Ordering
Payroll & Team Management
Kitchen Display System
xtraCHEF by Toast
Results
Sitting 700 covers
on Saturday nights after switching to Toast
Customer Story
Why Eclipse di Luna Decided to Say Goodbye to NCR Aloha and Switch to Toast for Their Third Tapas Location
The fast-paced tapas bar needed a reliable POS that could keep up with their busy 600+ cover nights. Here's what they've learned since switching to Toast.
Going out for a meal at Eclipse di Luna is a full experience, with live music, a DJ, and even salsa nights — in addition, of course, to their mouthwatering tapas and cocktails.
"The main thing you'll hear when you talk to somebody about Eclipse di Luna is that they'll say, 'I had a great time,'" says Jonathan "Joni" Etmekjian, CEO and Co-Owner of Eclipse di Luna. "We have live music on a daily basis from flamenco to salsa and merengue. We have a DJ on Saturdays. It's a great vibe."
The vibrant experience draws quite the crowd. In fact, Joni shares that on a Friday or Saturday, Eclipse di Luna has "about a three-hour wait." So, in order to deliver the great experience their guests have come to love while improving operational efficiency, Eclipse di Luna knew it was time to find a point of sale (POS) platform that could keep up.
Finding a reliable POS that helps simplify daily operations
Eclipse di Luna had been using NCR Aloha for its existing locations. But when the team decided to open a new location in Alpharetta, GA, they decided to take a leap of faith and try something new.
"I have a friend who has a few restaurants and he uses Toast," Joni shared. "He told me all about it and recommended I look at it, especially due to the fast pace of our restaurant." Joni added, "I've been with Aloha for a long, long, long time and I'm very happy that we're with Toast now. It makes everything easier for our business."
With Toast, the Eclipse di Luna team is seeing vast improvements in (what should be) simple, everyday actions, such as daily specials, pricing changes, or 86ing items.
"We do daily specials here all the time, for drinks and food, and adding that to the system is so simple." shared Joni. "With Aloha, we didn't have that functionality and it would take some time to do it." Time, of course, is of the essence in a fast-paced restaurant environment. By saving time, the team is able to focus more on the guest experience. When Joni looks back at using Aloha, he can't believe how much work it was to do simple tasks. "Creating a daily special with Aloha, I remember it just took so much work," he shared. "So many steps and so time-consuming when, really, we needed to do it right away. With Toast it's super simple."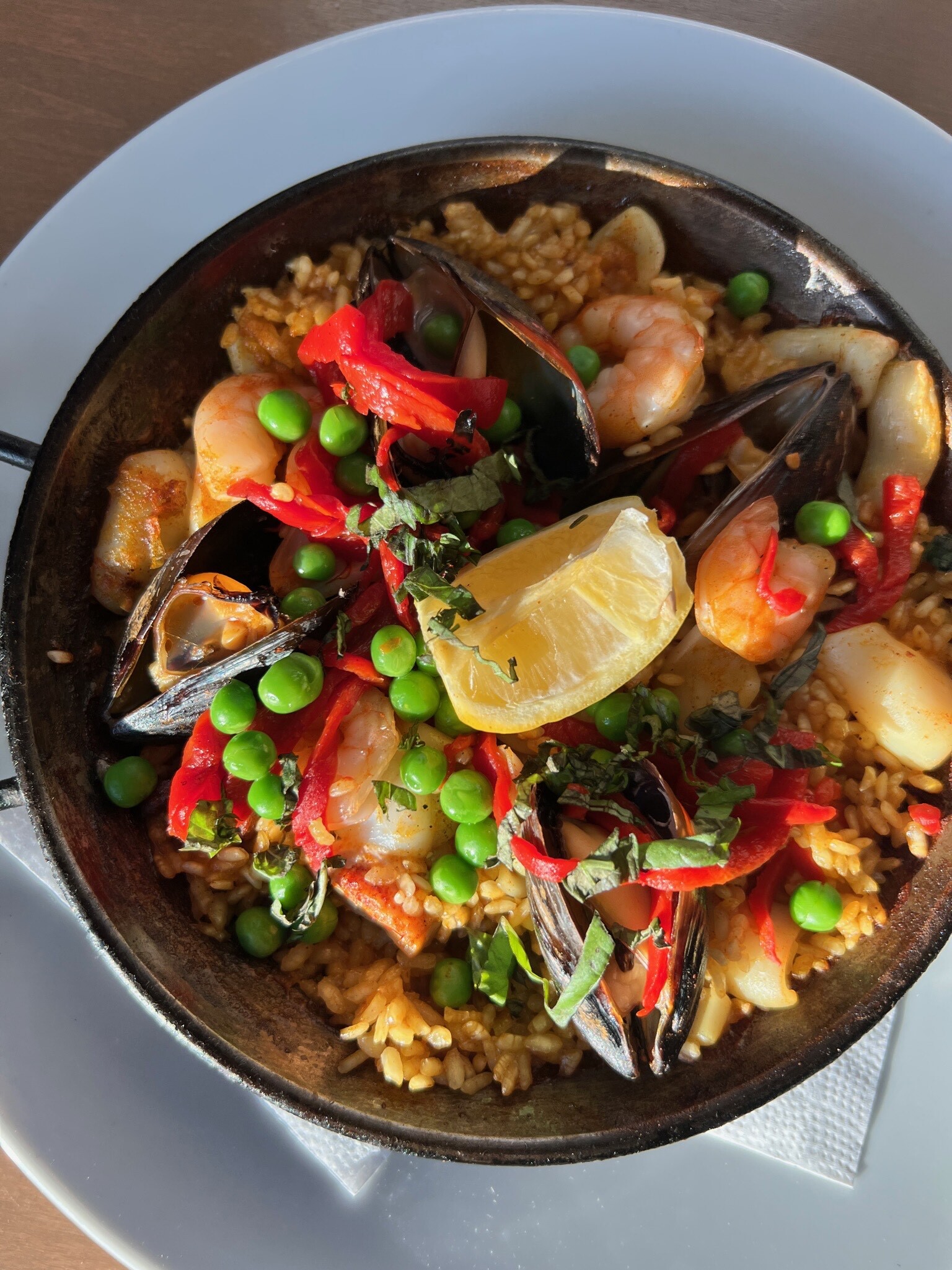 Of course, there are also benefits of switching from a legacy system to a cloud-based point of sale platform, not the least of which is being able to update the menu on the fly. Juan Lo Medica, the GM of Eclipse di Luna, shared that this has saved the team precious time.
"The great thing about Toast is that we don't have to restart the whole freaking restaurant like we did with Aloha whenever we want to add a new item," said Juan. "It would take four or five minutes with Aloha. Now, it's like, 'Oh, you need to add something?' We just click publish and the servers see it pop up on their screen. That's a huge, huge difference."
But daily specials and menu updates are not the only things Toast has simplified for Eclipse di Luna. In fact, Eclipse di Luna is even seeing success using Toast Payroll to simplify the payment process and ensure the team is paid on time. "It used to take me a couple of hours to do the payroll [with other providers]," said Juan. "With Toast, it's just a click. We make sure the hours are correct and we're done."
"Everything with Toast is super simple when compared to NCR Aloha," added Joni.
Using Toast Go® 2 handheld POS devices to keep up with the fast-paced environment and delight guests
Time truly is everything at Eclipse di Luna. So when the team discovered Toast Go® 2 handheld POS devices and the power they have to reduce table turn times, they were ecstatic — and seeing the results play out in profits.
"With Aloha, we used to take the orders and then have to put them into the POS system." shared Joni. "Now, with the Toast handhelds, we send drinks over to the bar from the table and it's helping us so much. We can create more revenue — it's amazing."
He added: "Our service is faster. We can sit more people, we make more money. It's as simple as that. When you're taking orders, writing them down, and having to put them in the central POS system you're losing about 5-10 minutes at every table. We gain so many tables each day at the restaurant and we all make more money — the restaurant, the servers — it's just incredible."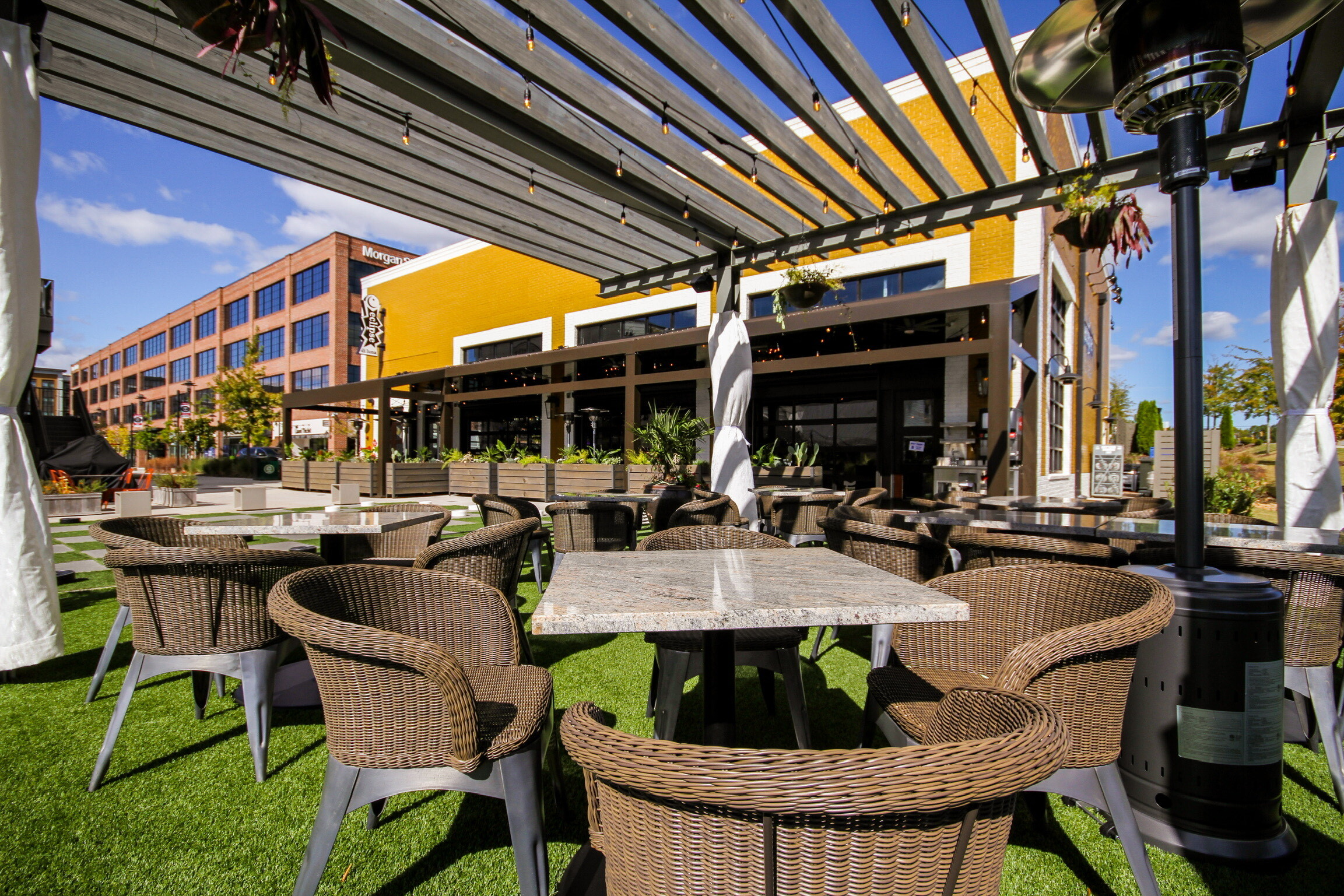 So, the servers love it… but what about the guests? "The guests love it too," shared Joni. "You're taking the drink order at the table and once you're done, the drinks are already ready. They love that fast service."
When comparing the success of the new location on Toast to existing locations on Aloha, Joni notes that the NCR Aloha locations simply can't keep up with the pace that Toast allows them. "The volume that we do here, with Toast… at the end of a Saturday night, we're sitting about 650 to 700 covers. We simply aren't doing that with Aloha," he shares. "And, in my opinion, it's because it's just not as fast. When you have five servers competing for one POS system, it's time-consuming."
The power of easy setup and support from a trusted partner
The cherry — or, in this case, the hummus — on top is that in addition to fast, reliable software, the Eclipse di Luna team has also gained a trusted partner in Toast.
"We were having a few issues with NCR Aloha," Joni shared. "It was hard to reach them. Everything with Aloha was very old-school."
With Toast, the Eclipse di Luna team knows that they can call in and speak to a member of the Toast team if they need help, in addition to an online repository of knowledgebase articles hosted in Toast Central.
While Juan is a bit of a tech guru himself, Joni shared that he isn't as comfortable with technology but has found every step of using Toast to be intuitive and simple. "For me, [Toast] was a big step forward for sure," Joni said. "I'm not as technical as Juan, but Toast simplifies everything."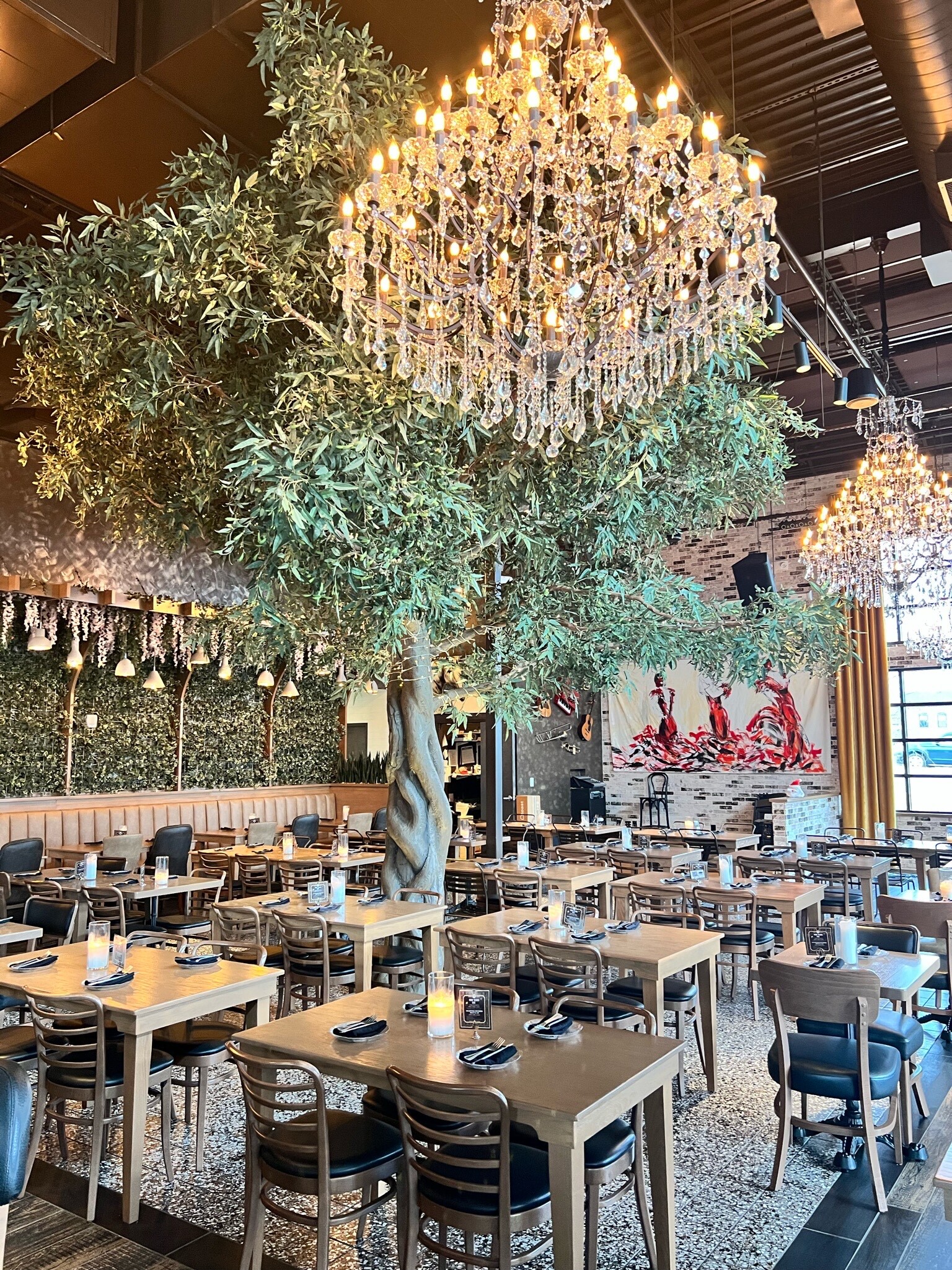 And even though Juan is comfortable with technology, he's enjoyed how easy the setup and onboarding have been with Toast.
"Every time we have to add a new printer or anything to the POS, I think it's even easier than setting up a new iPhone," Juan laughed. "It pretty much walks you through everything. Very, very simple and user-friendly."
A message for restaurants thinking about switching to Toast
When the Eclipse di Luna team was considering Toast for their new location, they spoke to restaurants already using the platform who told them, "Don't even think about it, just go with Toast."
Now, Joni is ready to do the same for others considering switching to Toast.
"I would definitely recommend other restaurants to not think about it, just go for it, because Toast is amazing," he shared. "It's night and day, in my opinion."
---
If your POS is "good enough," it isn't good enough. We build better technology for restaurants, all powered by our innovative POS. Request a free demo of Toast to learn how our innovative POS can help you simplify operations – so you can focus on what matters most.