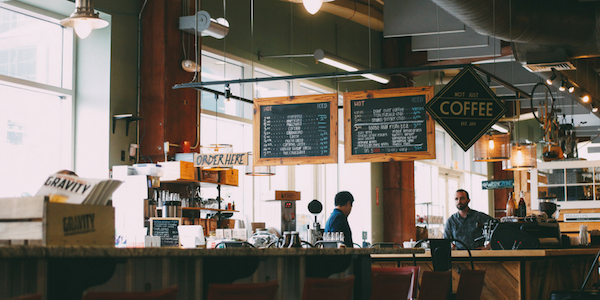 Long gone are the days of a regular drip coffee machine. Say hello to the new era of gourmet coffee drinks.
According to the National Coffee Association, between 2008 to 2016, gourmet coffee beverage consumption rose from 13% to 36% among 12 to 24 year olds, and from 19% to 41% for those between ages 25 to 39.
Let's delve into the trendiest coffee trends that have kids ditching their frappacinos for drinks so smooth that you're practically drinking a Guinness. While some of these trends aren't brand new , they've caught even more attention in the past year. Even Starbucks and Dunkin Donuts are trying to jump on the bandwagon.
So sit back, grab a coffee, and let's see what kind of trends are brewing currently.
1) Cold Brew
Still strong in 2017, the cold brew trend began in 2011, and keeps gaining more attention everyday.
Unlike traditionally brewing coffee with hot water, cold brew is made by soaking ground coffee beans in water for anywhere from 10 to 48 hours. By slowly extracting beans, the resulting product is a less acidic and smoother tasting cup of coffee. While cold brew may have originated in specialty coffee shops, it has quickly expanded to large chains like Starbucks and Dunkin Donuts.
Due to the longer brewing time and smaller batches, it's usually sold at a higher price point than traditional coffee. For example, in one Chicago Starbucks, a 16 ounce iced coffee costs $2.65, whereas a cold brew costs $3.25.
Despite the higher price tag, cold brew coffee sales increased by 580% between 2011 and 2016.
2) Nitro Brew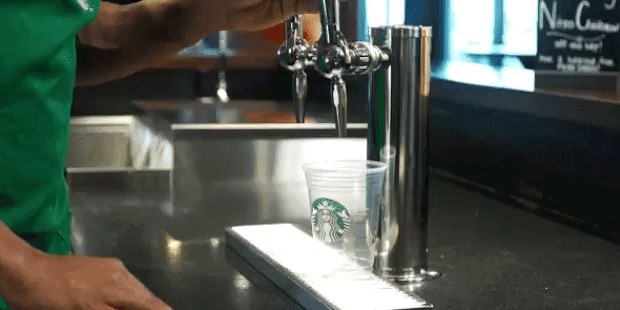 Dubbed the "Guinness of Coffee" due to its smooth and creamy taste, nitro brew coffee is one of the biggest coffee trends this year.
This coveted drink was created by infusing cold brew coffee with nitrogen through a pressurized keg, and then poured from tap. It's creamy appearance and natural sweetness makes it delicious to drink on its own without milk or added sugars. Like cold brew, this drink began catching popularity in artisan coffee shops. But in May 2016 Starbucks caught onto the trend and began releasing their own nitrobrew in 500 stores.
If you're lucky enough to get your hands on a cup of Starbucks nitrobrew, let's hope that your wallet is feeling lucky as well. Starbucks is charging $3.95 in select stores for a mere 12 ounces of nitro brew. But beware, this cup will pack quite the punch. Due to the nitrogen infusion, nitro brew contains almost 2x as much caffeine as a regular cup of coffee. The caffeine levels are so high that Starbucks only offers the drink in 12 and 16 ounce portions.
3) Ready to Drink (RTD)
As sugary sodas and juices begin to lose popularity, ready-to-drink (RTD) coffee beverages are quickly appearing on shelves in grocery stores and restaurant coolers. It's predicted that by 2024, RTD sales will rise from $71 billion (2015) to $116 billion. This increase in sales is attributed to both independent coffee shops and well established franchises.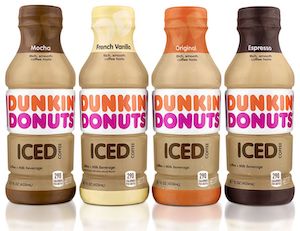 Not so small-town company, Stumptown Coffee from Portland, Oregon has been rapidly expanding their RTD items. While their products range from cold brew coffee with milk, to sparkling coffee, they're arguably best known for their cans of delicious nitro brew.
And while Starbucks has had a well-established RTD presence with their bottled coffees and Frappuccinos, Dunkin Donuts has recently joined the market after their official partnership with Coca Cola. In addition, Dr. Pepper Snapple Group formed a distribution deal with High Brew Coffee to sell canned cold brew and espresso drinks.
4) Your Local Specialty Coffee Shop
Although powerhouses like Starbucks and Dunkin Donuts continue to dominate the coffee market, there has also been a shift in artisan coffee shops. Consumers perceive that 48% of coffee cups are considered to be specialty.
Groups like Blue Bottle, La Colombe, Stumptown Coffee Roasters, and Intelligentsia Coffee have been dominating the independent coffee market. Due to the shift towards smaller scaled roasting techniques, consumers have been shifting towards local roasters. It's predicted that 55% of the US retail coffee market will go towards specialty coffee, which is almost $27 billion dollars.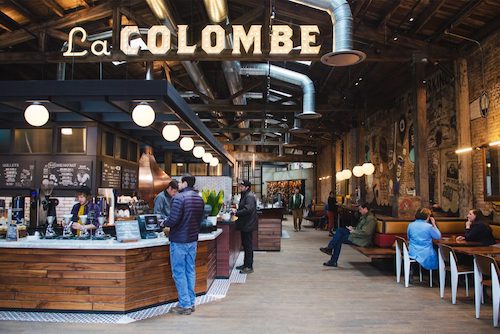 5) Cascara: The Bridge Between Coffee and Tea?
One of the most interesting upcoming coffee trends is the use of cascara, the fruit that covers the coffee bean.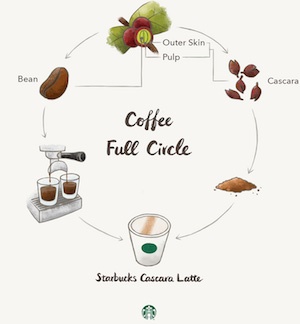 This "fruit" has a sweet aromatic flavor and is being incorporated in different coffee drinks. Some people have begun making cascara "tea", by simply steeping the fruit in hot water. While this drink may taste like a tea, it is considered to be a coffee drink since it is quite literally part of a coffee bean.
Starbucks' first new drink of 2017 was it's cascara latte. This drink is a traditional latte that is sweetened with cascara syrup. Not only does the cascara latte have a maple-like flavor, but it also aiding in the trend of using all components of a food. By re-purposing the outer "skin" of the coffee bean less waste is being created, and a new sweetener has been created.
The coffee industry is one trend that never sleeps. Customers are dying to get a cup of the newest variation of cold brew. And while people still gravitate towards sweet coffee, new brewing methods and re-purposing of materials provides you with a natural sweetener.
What kind of coffee do you want to start serving at your restaurant? Comment below!