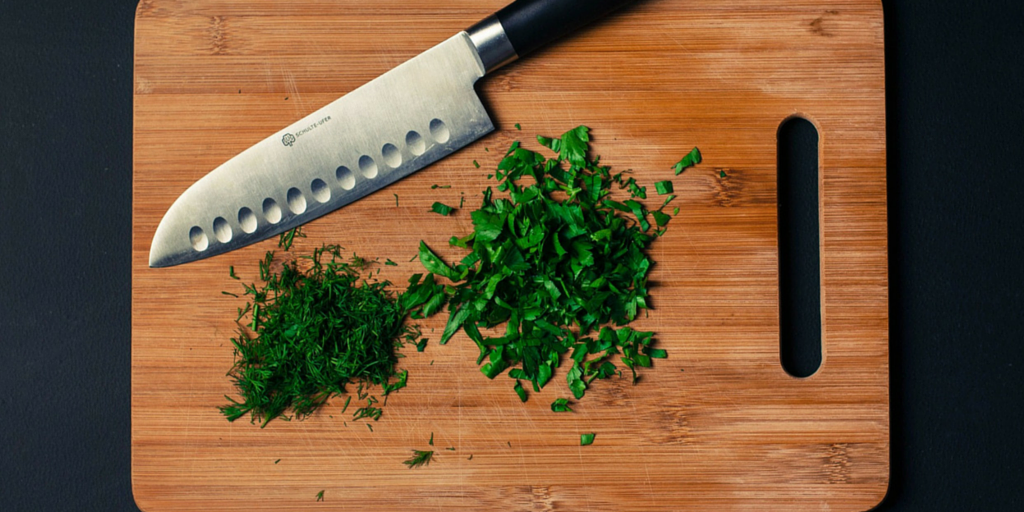 What makes a great chef? What makes a great restaurateur?
Chef Chris Hill, in his new book Making the Cut, seeks to answer those questions and more.
While learning life lessons about chefs, presenting excellent TED Talks, and imparting great restaurant operations advice, Chris started to research the life of a chef, finding common threads shared by incredibly successful individuals to show a side of the industry that might reflect the challenges shared by many out in the world.
Today, the Toast Restaurant Management Blog is sharing an exclusive excerpt from this book, which dives into what exactly makes for a successful career in the restaurant world.
What's more, we're giving away 5 free copies of Making the Cut. Enter the sweepstakes with your email below. Remember, there are many chances to win, and sharing with your friends gives you double entries!
Dancing in the Fire: An Excerpt from Making the Cut
Just getting off the line after another long day on the line, it feels pretty damn good to look around and see that all tickets, which were once hanging in the expo window, are now gone.
They've been stabbed and the manager working expo smiles into the kitchen, "good push kitchen".
The crew steps out of the back door and enjoys the blistery fall breeze of the Florida panhandle. It feels even better when you've been standing in the heat of the 120 degree kitchen for the last six hours.
There are fourteen of them running the show, dancing in perfect sync to the beat of the kitchen gods, but this kind of dynamic isn't built overnight, or even over a few weeks, but, in this circumstance, over the course of the busy summer that was now winding down. Fourteen men and women pumping out food all summer as efficiently as they can – it's a thing of beauty, almost hard to fathom unless you've seen it first hand or really been a part of it. For an outsider, it might appear as though a bunch misfits are bouncing around the kitchen, with no real order. Reaching for this. Ducking behind him, for this, and passing behind her for any number of reasons. But it's all done with thought, at least in a good kitchen.
During those gangbuster months when the tourists flood to the white beaches of the Gulf, the kitchen pumps out up to ten grand an hour, sending delicious food to the 700 or so seats that are scattered throughout the restaurant, inside and out – that's a hell of a lot of food. It's good food too. Sales fluctuate during peak season, but on average range from seven to nine grand per hour. When you break it down, that's a hell of a lot of food coming out of each cook's station. Some make eight or nine bucks an hour, while others, the most senior of the crew, will find themselves topping out at fifteen. Let's say the average wage of a high volume establishment like this is twelve an hour, which is on the higher end. Assuming that and an average of forty hours in a week, that breaks down to just under 25 grand a year.
That's not enough. It's not enough for most, and it's not enough for him. He has three children from two different mothers and has never been one to succeed in relationships. Maybe it's the long hours that take a toll on us kitchen workers and our relationships. Maybe it's the substance abuse. He's been off and on for years and is unfortunately on right now, as he writes me this letter at 3 AM.
"I'm 27 and have been in the trenches for 12 years and I've never seen anyone that has a meaningful, fulfilled relationship. Hell, my son's mother and I lasted 3 months after he was born. She had no problem with me kicking ass at two jobs and making bank while she was pregnant, but when he was born, I got a salary gig with insurance and was home more and that made her happy. Still, she never understood why I wanted to shower after a 12 hour shift in the restaurant, instead of walking in the door to grab the baby so she could go outside and smoke. Most of the guys I've been through hell with on the line have baby mommas, ex-wives, or are single. The only marriages I've seen that have stood the test of time are chefs that have a wife that doesn't work. These chefs make enough and work enough to provide for their families and their wives don't have jobs, whether it be because they would never see each other or their wife is happy being a stay-at-home mom.
We are a breed that NOBODY understands except our comrades at work and the waitresses through the window that wanna take us home. Non-industry people don't get us. We want to be with these people instead of waitresses and bartenders because their world is intriguing and "comfortable" but it seems statistically impossible. We stand over the fire, wield knives, communicate by yelling across the kitchen, hurt ourselves by lifting heavy stuff wrong, burn ourselves and sell our souls to get through the rush some nights because that shift beer, and a cigarette is what we want rather than catching a TV show at prime time after a "long day at the office."
I wouldn't survive a day in a cubicle. There's no motivation. No dance. No pressure except some suit saying he needs the results of the recent audit sent to him and the fax machine is broken. "Oh no! Not the fax machine!" I'm thinking my homeboy on sauté just got busted, so we gotta get him bailed out before Friday night, we're gonna need him. And now the fryer is shooting fire from the exhaust, the grill-side reach-in isn't holding temp, and the salad guy just about lost his middle finger because he didn't tuck his fingers chopping green onions.
I've had a few drinks, plus feeling pretty good, except I'm kinda depressed. My baby's mom hasn't dropped my kid off to me in two months even though a judge signed my custody papers saying I have equal custody and that was nearly two years ago. My life is in shambles bro; two failed relationships with three kids and this second failed attempt at family life has me starting again at square one in family court. Maybe my crazy hours or misunderstood work ethic or lack of patience ruined my relationships, but dammit, I've got 5 cooks that I'm close with and about 5 servers that've been there for me through it all. They're my support system.
Working in the fire is my release from the stress of the world. Sounds macabre, but it's real. It's real, the dark side: addiction, alcoholism, failed relationships, and how the drive and passion can consume you to the point where you only feel safe around the felons, addicts, and heathens of the world. They don't judge you; they understand, respect you and appreciate you because you kick ass with them, day in and day out. Other people won't ever understand why we surround ourselves with these people, because they will never have the privilege of knocking elbows, sweating, bleeding, and celebrating the end of a $50,000 shift! Why a privilege? Because it doesn't matter if your Black, White, Latino, or Vietnamese. All that matters is that you can get it done and if you can dance with you in the fire. It's the one place you can learn cuss words in three languages and shoot the shit with a guy fresh out of prison and NOBODY is judged for it. Our world is the melting pot of miscreants, heathens and scallywags and anyone is welcome, if you have thick skin and calloused hands. Does everyone have the best morals and values? No! Do you want your kids to witness what goes on at work? No! Are you automatically guilty by association? Hell no, but we love it. Yet, sadly, no one understands but us."
I read it and a second time. And then again. There was so much to it. Not just the macabre, brashness of it all, but in a lot of ways, it was pretty accurate. It's unfortunate but almost an understanding that amongst a group of cooks, there will be a few with a criminal past and there are most likely a handful of lingering drug problems that still exist among the group.
I sat in my office reading this, trying to understand what I could do to help. It is hard. It's challenging, stressful and every single night there is a point somewhere in the middle of the shift, when you want to walk off the line, because of the tax taken on your body – if it weren't for the brothers and sisters with whom we go into battle every night, it'd be a lot easier to make that walk.
He needed help and thankfully, sought it. He entered rehab and I didn't hear from him, until his stint was over, a few months later. I had reached out to him in the time that had elapsed, hoping I could, perhaps, do something. When he responded to my message and explained where he'd been, a sense of relief took hold of me – it was one less casualty than I had anticipated based on our previous correspondence.
We chatted, he referenced the original email from that night months ago, and of the horrifyingly dark place that he found himself in that night, but felt like rehab gave him a new lease on life. He had mended the relationship with his girlfriend, was given time with his children and was doing good work.
I decided to write an article about how he had turned his life around and how the tragic ending that we've grown so familiar with in this industry doesn't have to exist so prevalently. We discussed what he had learned in the process and the article went viral – instantaneously. It was a message and a story that too many of us have experienced firsthand, or through the stories of those we care about. As he saw the positive response to his story, he responded and I could sense a smile on his face through the words he sent me: "It's nice to see the response it's getting. It's nice to feel like my life is actually doing some good in the world for a change, thank you, Chris."

"S
uccess in the restaurant industry is out there – you just have to be willing to fight for it" - Chris Hill
When he showed up that first day after reading the article and seeing the widespread impact of his story, he boasted into work how much it had meant to him that I used his story in such a powerful way. Life went on per usual over the next few weeks and while I hadn't forgotten about or dismissed the gratifyingly peculiar relationship we had developed, life went on, as it always does, for both of us.
The following week, the cook working the station next to him, the man who had slugged out five hot summers in this beach town with him sent me an email. He relapsed. He got into an argument with a co-worker. He hung himself. It took hours to process such news. I was mad, confused, disappointed. I told my girlfriend and she just hugged me. I was bummed. This happens all the time. When I was waiting tables, during the early days of my life in restaurants and before I understood the dynamics of the kitchen, I walked into pre-shift one morning, hungover with a stained button down from service the night before, an apron with unending wrinkles, and was blasted by the news that a sweet girl that everyone in the building liked, had leaped to her death the night before. It was an investigation and details were fuzzy, but one thing that wasn't fuzzy was the fact that she was dead, had been using a variety of drugs, and had chosen to take her own life.
Half a decade later, on a beautiful spring day during my early days of managing restaurants, I learned that my barback the night before had left work and had been smoking weed, sneaking drinks on the clock, or maybe both. He wrapped his truck around a telephone pole. He was twenty two years old. These types of stories can start to make you cold and hard and cynical, however, for me, after processing the most recent news of the cook's relapse, I knew I had to do something. So, I started writing this book.
I began asking questions like, "what does success look like?", and "how do you get there?" I certainly didn't have all of the answers, but perhaps I was further along the road to it than some of my cohorts. I decided that the answer and a compelling one would be understanding those chefs and industry professionals that have made it – who have created success in their careers, but more importantly, in their lives as a whole.
I wanted it just as much for other people, as I did for myself. I hadn't made it, at least the way I had envisioned and it made me mad to think about. I felt like I'd done everything right, but if I had, what was missing? What was I doing wrong? I was essentially broke and the restaurant world, while having given me a great deal of joy and gratification, had in other ways failed me and many of the people around me.
We all want to be able to do the work that lights us up, inspires us and is in sync with our passions, but it doesn't mean much if we jump into that work, and realize it's not sustainable – physically, psychologically, financially and relationally.
There are a lot of things standing in the way of chefs and kitchen workers creating a successful career for themselves, but there are just as many beautiful reasons to fight through those challenges, in order to find fulfillment through a life in the kitchen, and that's what the stories in this book are all about. A beacon to the lighthouse of our careers that can help guide the way and show each of us that success in this or any industry is out there – you just have to show up and be willing to fight for it, every single day.