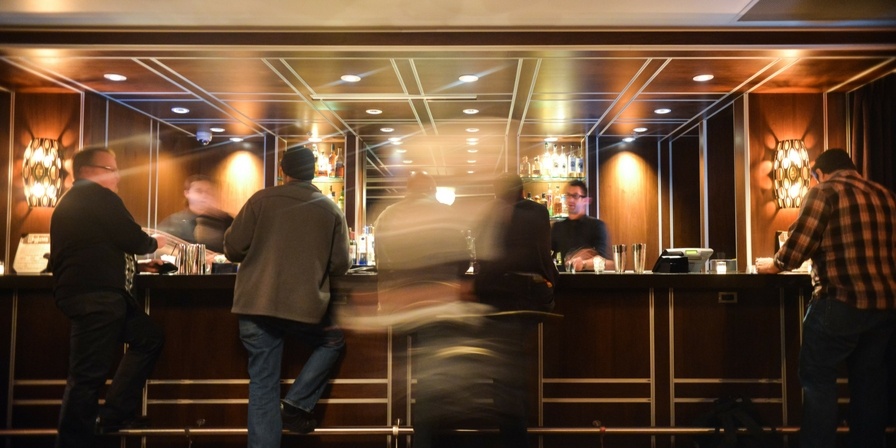 I recently spoke with Neil Quigley - the new Beverage Director of Boston's Porto Restaurant about craft beer trends, alcohol and cocktails in the restaurant industry, and how he has quickly become one of the rising stars in Boston's bustling beer scene. Read on for some tips on beverage industry trends in 2017 and what they could mean for your restaurant moving forward!
---
I met Neil Quigley a little over a year ago. Before his rise as Boston's "Beer Prodigy" according to The Boston Globe, I got the chance to work a wedding event with him in the glory days of Ames Street Deli.
I didn't know about Neil then - to me, he was just this new cocktail-slingin' hot shot behind the bar of the acclaimed deli. You could always catch Neil and his signature swooshed hair at the center of the oohs and ahh's of a crowd, probably chatting up new loyal fans over a blue curacao concoction with handmade citrus palm trees and pirate ships.
Yes - he literally made a ship out of an orange peel once.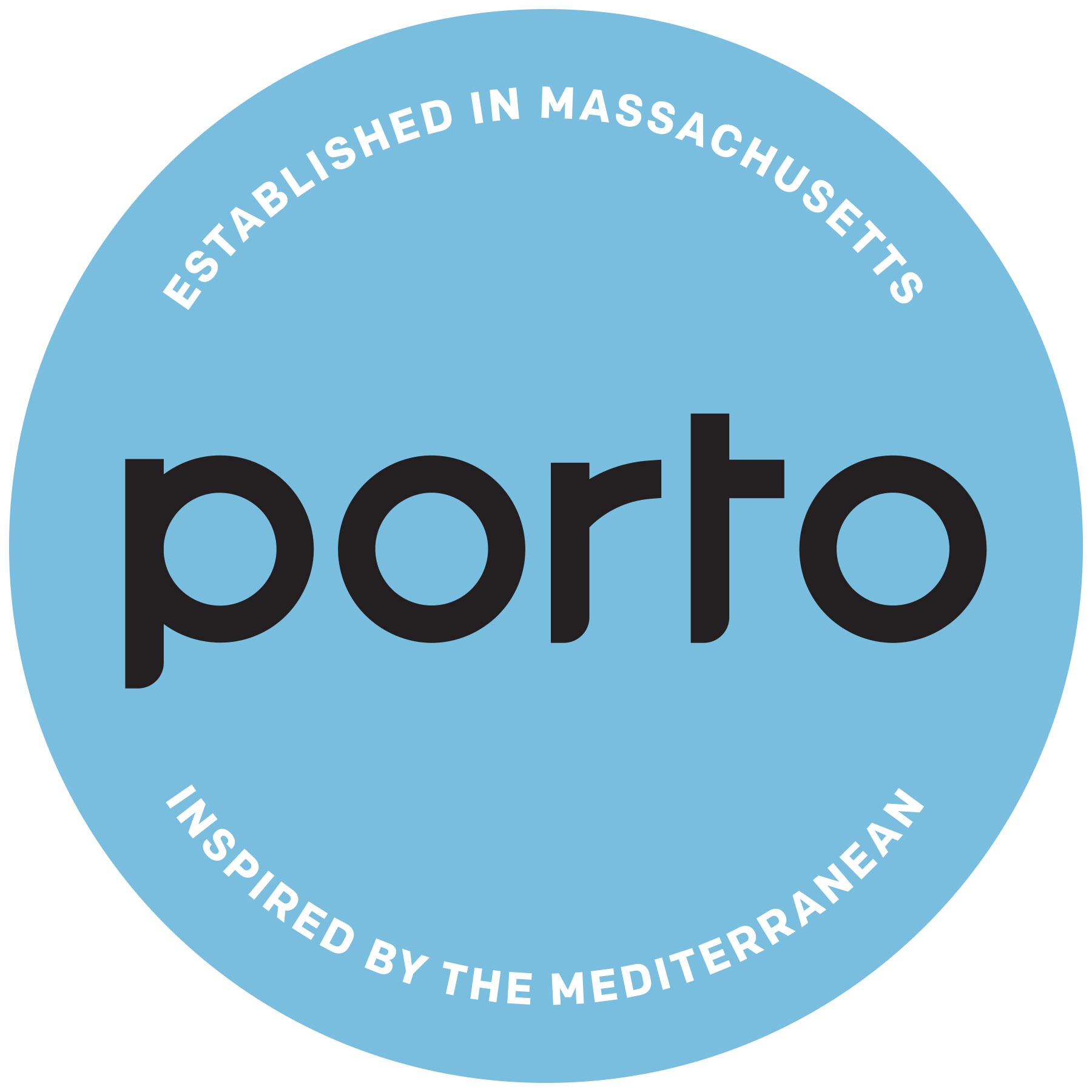 My first thought was: "Who is this kid?! Is he even old enough to drink?"
My second thought was: "Holy crap, who cares; this kid knows his craft!"
And thus began my respect for and future friendship* with Neil James Quigley. If you were wondering, Neil was indeed not yet old enough to drink then. At the age of 20, he was one of the youngest certified Cicerones in the U.S.
As the new Beverage Director of Porto (award-winning chef Jody Adams' latest Mediterranean seafood paradise in Boston's Back Bay), Neil - now 21 and legal - has certainly become a role model and inspiration to the beverage/cocktail scene in Boston. I got to steal some of Neil's time to talk about his history, his inspirations, his aspirations, his take on beverage industry trends for bars and restaurants, and his thoughts about the future of the beverage industry.
When did you realize you had a passion for beer and cocktails?
When I was younger I was really into graphic design. When I first got my fake ID, I went to liquor stores and became so fascinated by the crazy selection of beers that I had never heard of before, and the labels were so interesting. There were labels with animals, pirates...all sorts of funky designs to market these beers as the hip new thing.
It really struck a chord with me, so I ended up buying a lot of craft beer just because the designs were so great. From there, I eventually developed a palate for stronger and more flavorful beer and that really transitioned me out of buying racks of bud light to buying different types of craft beer every time I went into the store.
Growing up, was your family supportive of your career?
They were not that supportive of all the underage drinking I was taking part in. It didn't matter to them that I was tasting beers and writing reviews of them on forums like Beer Advocate - I was still their kid drinking and brewing beer and they definitely didn't like that. They were supportive of me creatively, though, and allowed me to blossom as the person that I am today.
As I've grown, they sort of came around to accepting it. Even before I turned 21, it came to their attention that this was something I loved and [that] I wasn't just trying to crush beers with my buddies. I think they have been supportive, about as supportive as any parent might be in that situation. But they definitely had their hesitations.
Have you ever had moments where you wanted to quit the industry? How did you overcome it?
I've definitely had a few of those, particularly relating back to my age. There were times where I would really think that I'd be qualified for a certain job or should get respect from someone for a certain achievement, but instead I would be laughed at or ignored because everyone would say, "Well, this kid is only 19 or 20 years old, he can't even legally drink. There's no chance that he would know what he's talking about," or "There's no chance that we would ever give him this job."
That was really hard to hear a lot of the time. It was a good motivator, though, and made me feel like I had to really prove myself to those people. But there were definitely some moments where it hurt pretty badly. Those were hurdles that I needed to overcome.
Who is your biggest influencein the industry? Do you have any industry idols?
Sam Treadway is one of the best and most intelligent people I know and have worked for. Not only is he a fantastic guy, but he taught me almost everything I know about cocktails and bartending. When I first came to him, I had a little experience bartending, but I really didn't know a shaking tin from a mixing pitcher. He helped develop my beverage knowledge outside of beer and has been a great mentor.
In terms of industry idols that I don't know (but would like to know), Sam Calagione is someone that I have a ton of respect for. Sam is the founder of Dogfish Head Brewery, which is, to be completely honest, not a brewery that I drink a lot of beer from. That's just because of my palate. But when Sam first started Dogfish Head, he really brought an interesting concept to the brewing culture by creating super funky beers and crossing the boundaries of conventional brewing. His work was experimental but he had no qualms about making that leap and I really admire that. I've never met him in person, but he seems like a fun guy that doesn't take himself too seriously and has done a great job of innovating and lightening up the craft beer world.
You're at Porto now as the Beverage Director, that's a big step up from your days at Ames Street! What is the best thing about your new position?
I would say one of the best things about my new position is having almost complete creative control over what I'm doing. It's a totally different type of environment from Ames Street Deli, but it's really interesting to create a beverage program from the ground up.
I joined the Porto team before we opened and I was able to direct exactly where I wanted the beverage program to go. When I was a bartender/head bartender of Ames Street, I had some say, but I didn't get to develop the concept from scratch. It's been a huge privilege and a great experience to be able to do that at Porto.
What is your philosophy in choosing beer for your menu?
I am very quality-driven with beer, and I let quality drive my selection. But I also mold that selection towards my clientele. A lot of people will choose beer based on the existing market and say "these beers are what the bars around us stock, so we're going to stock what the people in this area know and like."
Instead, I'll stock something like Pilsner Urquell as my light lager, instead of Miller or Bud. Urquell was the first pilsner ever in the world- it was the original pilsner. It has a lot of rich history behind it and it's an amazing beer. Some people might not recognize that, and it might not be their first choice, but when they come into Porto and that's their only option for a light lager, that's what they're going to get, and they love it. It helps people expand their horizons without taking them too far from their comfort zone.
What makes a good cocktail?
I think there are two important things that make a great cocktail. One is obviously taste, but I think it's a little more specific than that. Balance is incredibly important. It's easy to get your flavors right, but one of the hardest things is finding the balance to a cocktail while still achieving the flavor profile that you want. You can certainly make a cocktail that tastes like pineapples and peaches, but will you want to drink that cocktail four times in a row if it's not balanced? That's the hard part, in my opinion. That's key.
The other part that I think is important is presentation. There are some different schools of thought on this, and some people have this mentality that certain garnishes are over the top, extravagant, and unnecessary, but I believe that how something is presented is equally as important as how it tastes.
Visual perception influences all your other senses. If you have a combination of an amazing cocktail with an incredible presentation, from garnish to glassware, every detail of it is important and makes the cocktail that much more unforgettable.
What shifts do you see in the beverage side of the restaurant industry?
For cocktails, one thing I'm seeing more people experimenting with [is] other types of wine in cocktails other than your standard sweet or dry vermouth, or even sherry which is pretty standard now. I'm seeing people branching out into other fortified wines, port, madeira, dessert wines, etc as ingredients in their cocktails.
I also see a lot of low ABV cocktails, which is something that's been more popular lately. It seems to play off the trend of session beer where people want to drink but not get too drunk. Usually, cocktails pack a serious punch, so people are now making cool, low ABV cocktails with high flavor while still staying true to the craft cocktail culture.
There's been a spike of alternative styles of beverages, too - we saw craft beer become very popular, hard ciders become popular, and now I think we're starting to see people experimenting with alternative beverages that are in the same ABV bracket as beer and cider.
With the rise of craft cocktails, how do you envision the restaurant industry in the upcoming years?
One of the trends I think is really catching on are fun cocktails. With the craft cocktail revival, people were making a lot of cocktails from the prohibition and pre-prohibition era, and creating new cocktails in this style. Those cocktails are classics, but a lot of them are very serious and simple. I've been seeing people try to make things a little more fun and making high quality versions of some of the goofier cocktails in recent history, like harvey wallbangers or long island iced teas.
Take the revival of tiki drinks for example, which had a really bad reputation as being a sugary, fruity, girly drink. Now you see people make incredibly delicious tiki drinks that are reminiscent of the old school ones and having fun with that whole genre of cocktails. Some people are trying to create a craft cocktail scene that doesn't take itself too seriously - you see places in Boston opening up like Hojoko (which has some of the best cocktails in Boston in my opinion), that serve sake bombs and cocktails from a slushie machine. They're putting out an incredible product but it's not stuffy and you don't have to fuss over a $15 cocktail.

What is the craziest cocktail you've ever had? Ever made?
Ever Made:
The craziest cocktail I've made (for an actual menu) was at Ames Street Deli. I crafted a drink called the David Blackwood cocktail for Boston ArtWeek. Tenzin (previously of Trade) had brought me some of these little LED lights a couple of weeks before I came up with this cocktail. He usually uses them buried in bright drinks with crushed ice so that you get this amazing illuminated drink. I wanted to play around with them but I also wanted to find some other uses for them.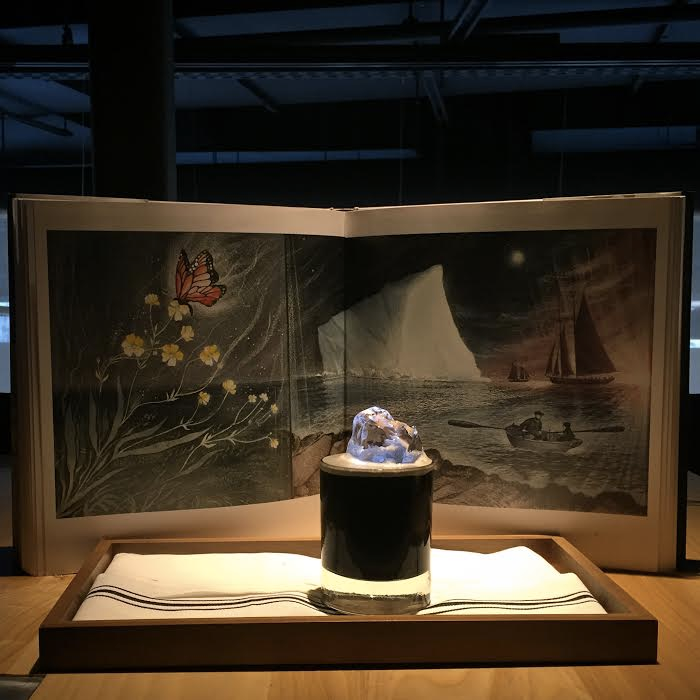 ArtWeek asked us to make a drink inspired by one of our favorite artists, so I chose David Blackwood. He's a Canadian print maker that makes stunning pieces, usually of the Labrador and Newfoundland. He captures - in incredible detail - icebergs, dark water, snow covered towns, and has the ability to make everything look like it's illuminated by the moon in the middle of the night. It's incredible, you should look him up!
I wanted to replicate this look of an illuminated iceberg in dark waters, so I created a drink with Fernet and Perry's Tot Gin, crème de menthe, squid ink, and egg whites. It was a very minty, sharp, intense cocktail, and the drink itself was pitch black with a frothy white head. I would shake up the drink, put one of these LED lights in the bottom of the glass, strain the drink, and carve a single ice cube that was very jagged to sit on top of the light.
The light wouldn't shine through anywhere else in the cocktail because it was pitch black, but it would shine through the ice cube, so that you'd see this bright shard poking out of the drink with white froth all around it. That was definitely one of the crazier, more elaborate cocktails that I have come up with.
Ever Had:
One of the first and more memorable cocktails that I've had that introduced me to the world of cocktails beyond what I knew was in Edinburgh, Scotland. I had a drink called Monteith's Seaside Sazerac, which was a riff on a Sazerac with Cognac, Rye, Peychauds, Angostura, and an Absinthe rinse, but they used duckfat washed Cognac, and a caramel-infused rye. It was really well done and with its fattiness, buttery caramel, and salinity - I had never experienced anything like that before. I probably hadn't even had a regular Sazerac before it, and it just blew my mind. I still remember that cocktail to this day and if I went back and had it again, I think would still love it just as much.
What new and exciting endeavors are on the horizon?
I'm always collaborating on new projects, and I'm currently working on something pretty big right now actually. I founded a company recently with my friend and business partner, Michael Kurson, called Briggs Original. When I'm not at Porto and he's not in classes at Babson College, we're working on launching Briggs Original Boston Cranberry. We are really trying to bring to the market an alternative alcoholic beverage that highlights the cranberry culture of New England by using all real New England cranberries.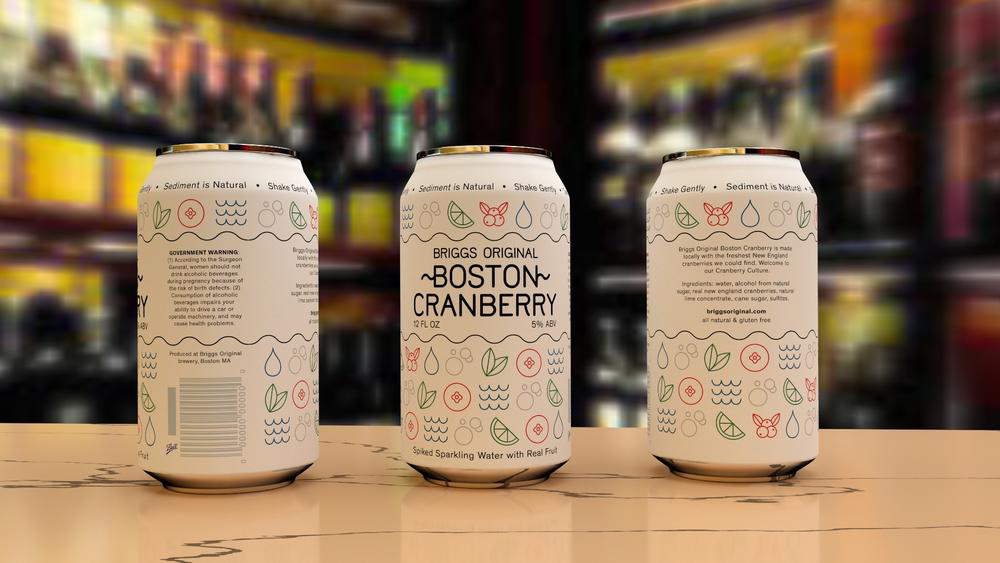 The product is hard to describe because it's something that hasn't really been done before, but it's like taking an alcoholic seltzer and adding fresh fruit to it, very light, natural, and flavorful. We're looking to bring this to the Boston market by April, 2017 - so keep an eye out for Briggs Original Boston Cranberry.

Last question, and this one is from your mom: "What are those bottles in the basement, and can you even still drink it?"
Oh I know exactly what she's referring to! She's talking about a couple of carboys full of some older sour beers I've had fermenting in the basement of my parents house since high school! Some of them are pushing four years now and just…fermenting. I mean… you're not going to die from drinking them, but you never know what they're going to taste like. I sample them every once in awhile; a few of them I'm crossing my fingers for and hoping they'll turn around, a couple of the other ones I'm just letting age. I'm sure when I start bottling them up she'll be the first one to ask for a bottle or two!

*Truth be told, I actually met Neil's older brother, Sam Quigley, first from an outdoor climbing excursion. He told me that his younger brother was applying at Ames, but when I worked the wedding shift, I never made the connect. In hindsight, it's pretty embarrassing, but it certainly makes the story better!