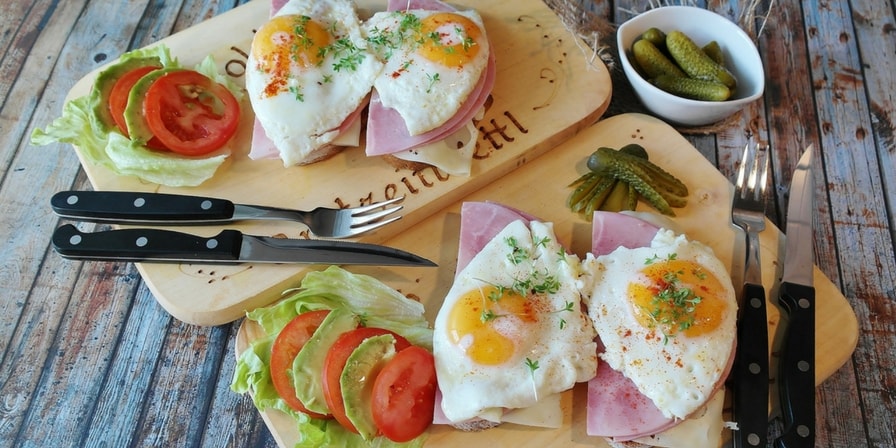 As another year draws to a close, we reflect.
It's pretty standard to look back on the year that was and pay homage to the memorable highs and lows dotting your timeline. Now, be honest: how many of those involve food?
Shift your gaze from behind the lense of your mind's eye, to your stomach's.
2017, among other things, was a year filled with some outrageously awesome eats. As America ushered in a new era of revolutionary change, we likewise witnessed (and tasted) some truly revolutionary creations coming out of restaurant kitchens across the country.
To celebrate the year in all her delicious glory, we've polled restaurant staff and diners alike on their favorite dishes from 2017; from staff, their favorite new offering, from diners, their favorite fare eaten.
Pull up a chair, keep your napkin handy, and get ready to grub; let's nosh our way through the year in food, and some of the most delectable dishes 2017 had to offer.
The Winner's Circle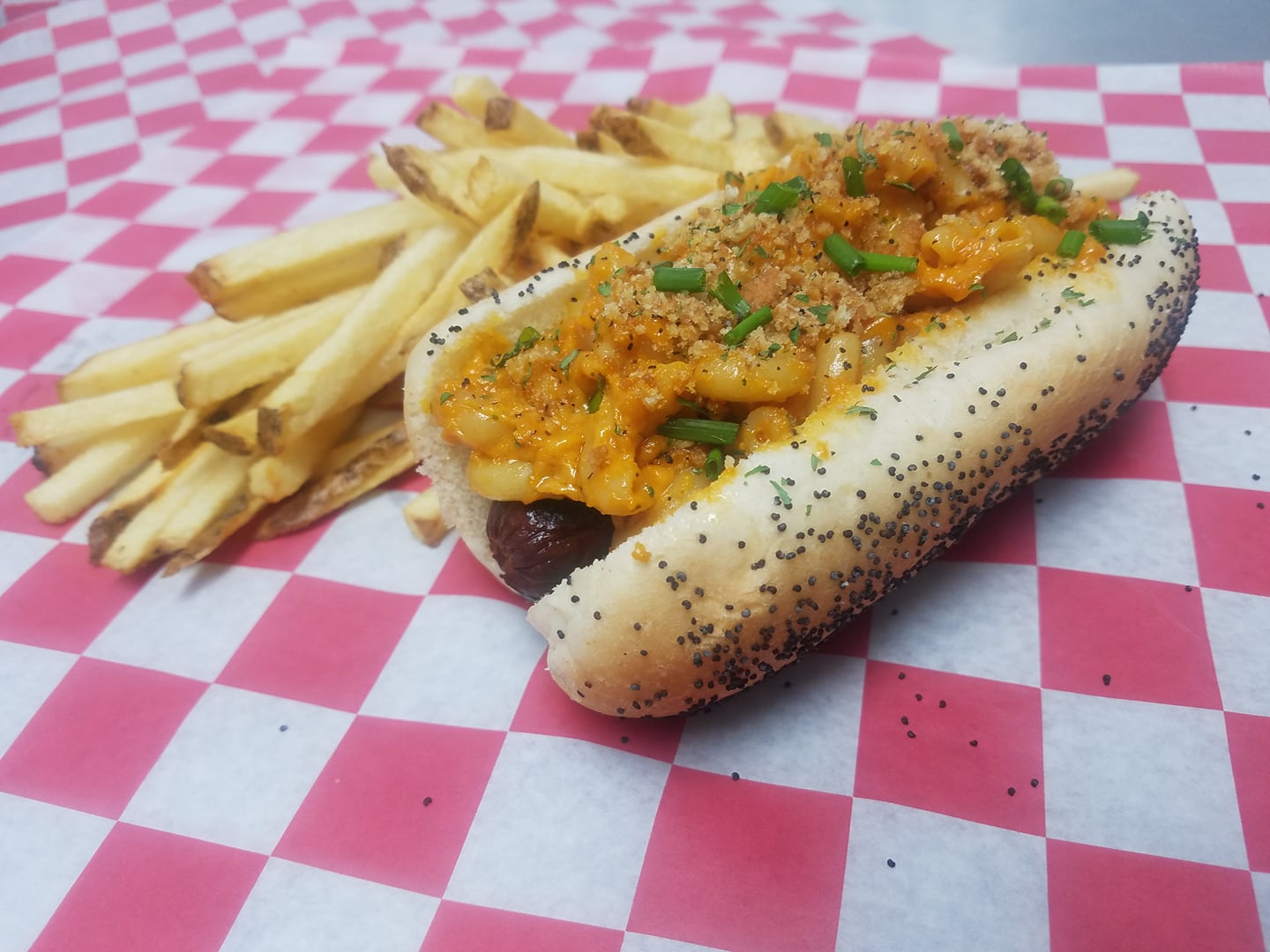 Described as "your neighborhood beef, sausage, and hot dog joint," 312 Beef & Sausage in Freeport, IL shook up the sausage game in 2017 by beefing up their standard offerings with the inclusion of a rotating new "dog of the week" option.
Co-Owner, Adam Talbert, says two were stand out sales successes:
A unique dining experience in Quebec, Au Pied de Cochon is a carnivore-foodie's dream. With two locations, one in the heart of the city, the other in the woods of greater Quebec, Au Pied de Cochon's rotating menu offerings are small batch, undeniably drool-worthy, and only available to the eyes of diners once they sit down for their meal.

Toast employee Theo Gugiou was lucky enough to have their Foie Gras Lobster Roll. "Amazingly decadent," he says, "20/10 would eat again"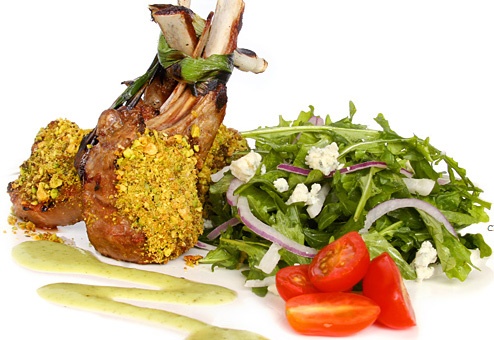 Orinco: A Latin Kitchen is spicing up the Greater Boston Community with their authentic Venezuelan flavors and flair. Boasting an entirely native Venezuelan staff, and a "casual, lively, and fun" atmosphere, they blend old family recipes, classics from the Andes and Caribbean region, and local ingredients to give Boston area diners the tastiest glimpse into life in Venezuela.
Toast employee Lauren Hogge's world was utterly rocked by their Cordero Tradicional, comprised of pistachio-panela-plaintain crusted New Zealand lamb chops with mint mojo, served with an Arugula/Cabrales cheese salad
"It is 🔥🔥🔥 SO GOOD!" she says.
When you can't even put your love into words, that's how you know it's real.
A taste of low-country livin' in the Buckeye state, Greene Square Restaurant whips up southern comfort classics inspired by Savannah's rich history, and flavors. Though new to the world's stage this year, Greene Square wasted no time making their mark on the stomachs of Elyria, OH.
When asked about their best performing items this year, Manager Bryan Holstein listed two front runners:
Fried Green Tomatoes With Feta
Of the Fried Chicken & Beignets, Holstein says "customer's love it!"
"Your headquarters for all things meat and cheese".
Located at the top of Waltham, MA's historic Moody Street, Moody's Deli & Provisions delights diners with their very own brand of hand-crafted charcuterie, available in sandwich form (beware - they're bigger than your head) or by the slice. Chef Josh Smith is renowned in Massachusetts for his cured meats, having been the first in the state to make, cure, and sell his own brand under the name New England Charcuterie.
Let me say this: it's very rare for a restaurant to take a stab at another state's best-known meal ticket item, and have natives concede it's on par with the original. Think Buffalo's Buffalo Wings, New York City's Pizza, Louisiana's Gumbo.
For one New Jersey Native, Moody's Pork Roll sent him cruising back down the Garden State Parkway.

"I recently tried their pork roll breakfast sandwich. It is spectacular, reminds me of home." Matt Naturman attests. "Pork roll is a breakfast staple in New Jersey that does not exist out of the state, except at any Wegmans. Most people have never heard of it. North Jersey calls it Taylor Ham, South Jersey calls it Pork Roll. Regardless of the debate I'm a fan of Moody's Deli's house made version."
Central Square in Cambridge, MA is home to the brilliant minds of both MIT and Harvard, as well as the progressive palates that frequent the infamous Veggie Galaxy. A haven for veggie and vegan inclined diners, Veggie Galaxy is a mainstay for the meat-free population of Greater Boston.

Brian Shultz, proud Toaster, counts their Loaded Mac & Cheese among the best meal items he's had the pleasure of eating this past year. "It has a delicious, house vegan cheese sauce" he says" "complete with great fixin's (onions, seitan, etc.)"
Deep Ellum, TX is best known as the funky art's district of Dallas; a quirky neighborhood bustling with creative sights, sounds, and the sweet smoky smells emanating from the BBQ pit at The Pecan Lodge.
By ascribing to the philosophy that "the best things in life are smoked in a pit, and steeped in time-honored traditions of generations gone by" their name has become synonymous with BBQ to loyal patrons and out-of-towners alike.
One Boston girl gave their Pulled Pork with Coleslaw and Fried Okra a go, and it's left her screaming Texas Forever!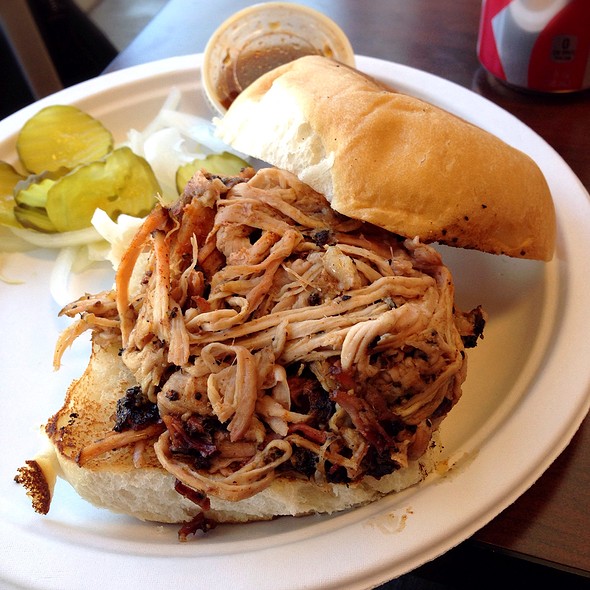 Image via Foodspotting
"I had never had fried okra before, but it was similar to fried pickles in that it was bite sized and vinegary. The meat was super tender, and "fall off the bone"-esqe" Jenny Bartlett recounts.
As most diners attest, it wasn't just what was on her plate that made her experience such a stand out. "The atmosphere was really fun, with all the articles and pictures on the walls showing their history. It was rustic, laid back, and they had a really pretty outdoor area complete with a fire pit, live music, and twinkling lights".
Clear eyes, full stomachs, can't lose.
The Year in Review
2017 surely was a wild ride for stomachs from coast to coast. Whether you drowned yourself in some cheesy gooey goodness, or masterfully licked every ounce of meat clean from the bone, it's safe to say the year left a delicious impression on us all.
Not so fast, we're not off the hook – loosen your belt buckles and take a quick nap, 2018 is knocking on our door....and she brought cookies. Start prepping for the new year by taking a look back at the biggest changes the industry saw in 2017.
Download the Restaurant Tech in 2017 Report to see how the industry shifted below.