In the restaurant industry, it's normal, everyday policy and procedure to let your guests know that, for any parties of eight or more, an automatic 18% gratuity will be added to the bill.
But California has taken a different approach and created a tips, gratuities, and service charges law, making automatic gratuity difficult for restaurants to implement and which seems to have set a standard for the IRS.
With recent tipping changes at Danny Meyer's restaurants and with California coming close to implementing a $15 minimum wage, many restaurateurs are tuning in to learn best practices they can establish at their restaurants. Rather than the no-tipping model, let's take a look at the automatic gratuity model.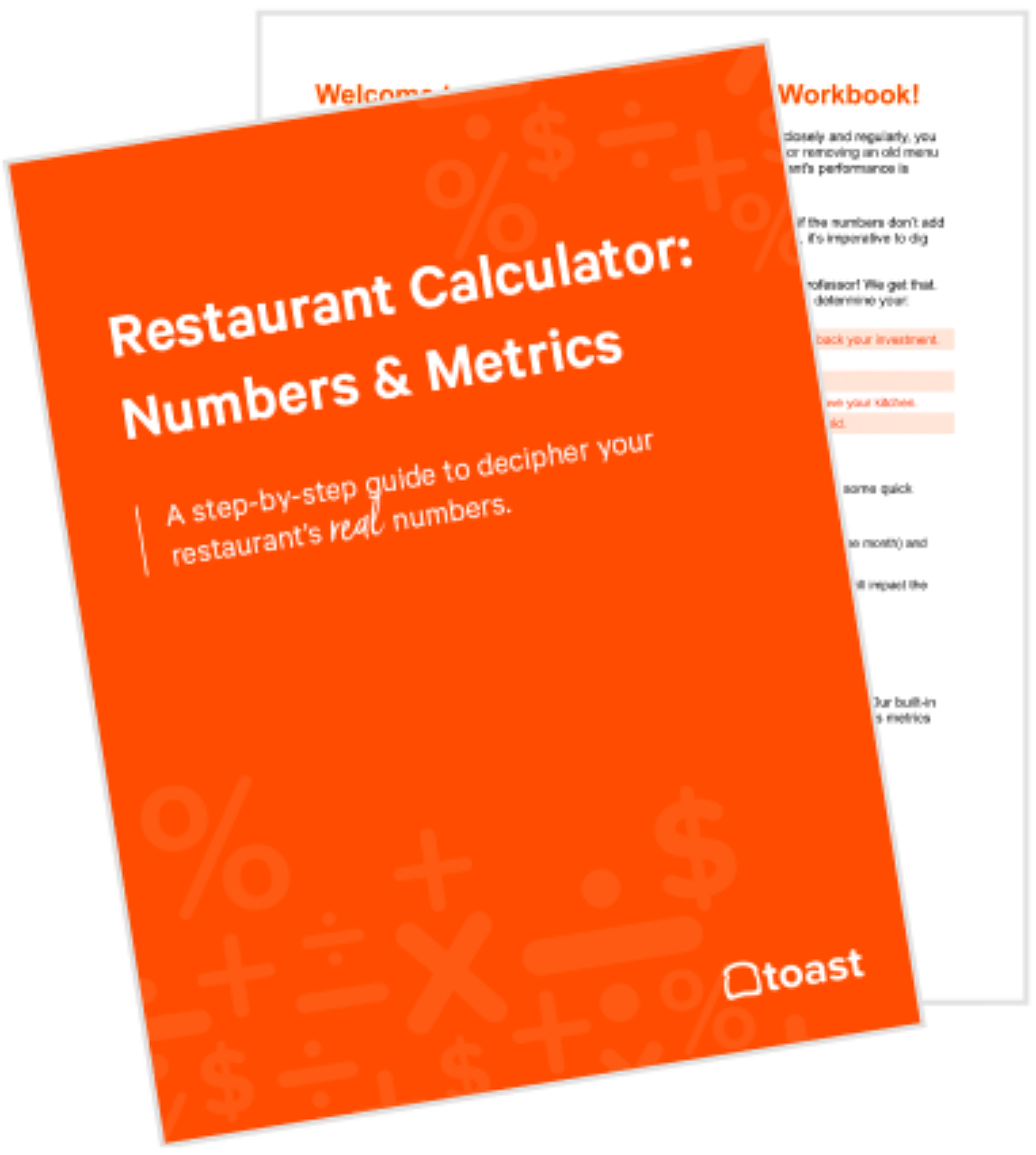 The Restaurant Numbers & Metrics Calculator
Calculate the key restaurant metrics needed to understand the health of your business.
Download
The Automatic Gratuity Policy
In 2012, the IRS announced a new ruling on how automatic gratuities would be handled starting in January 2014. This new ruling closely mirrored how the state of California handles automatic gratuities.
Before this ruling, automatic gratuities were a restaurant's way of making sure their service staff was treated fairly when it came time to tip. The safeguard was in place because these bills can be split up, and serving a larger table can be like serving more than eight tables at the same time. It's extra work, and the argument from servers is that they get short-changed in the tipping department because of it.
The policy has its detractors because, if a server was more likely to be tipped 20%, automatic gratuity actually costs them money. Many times, guests will pay the 18% since it's been automatically decided for them.
Is Automatic Gratuity Tip or Wage?
In January 2014, the IRS started classifying automatic gratuity as a service charge, instead of a tip. The IRS looks at service charges as regular wages that must be reported so that withholding taxes can be calculated and collected correctly.
Before the new ruling, tipped and indirectly tipped employees were required to report their tipped income to their employer at least monthly. Then the employer was required to deduct income and payroll taxes from the reported total.
The new ruling changes it so that automatic gratuities now become a part of the employee's pay. Basically, this makes it impossible for the employee to underreport tippable income on any tips that the restaurant requires the customer to pay.
It also came with a few other consequences:
Additional paperwork and record keeping for accurate payroll records
Higher payroll taxes for the employee and employer
Since the automatic gratuity is now considered wages, the employee will receive these tips on their paycheck and would no longer take them home that evening.
In theory, this shouldn't have been a big change at all if tipped employees were already following the IRS guidelines for reporting 100% of the tips they collect. But that's easier said than done.
A tip is a tip and not a service charge (or wage) when:
A customer is not obligated or forced to leave a tip
The customer elects to leave a tip and can leave any amount they want
A tip is not subject to any negotiation or dictated employer policy
The customer has the choice to who gets the tip they leave behind
One Caveat: Automatic Tips are Not Suggested Tips
The new ruling was misunderstood for a while, with some thinking that suggested tipping on a guest check was a part of this new ruling. That's not the case. In fact, it's the opposite.
Under the new ruling, printing a "Suggested Tip Guide" on the bottom of the guest check doesn't change it from a tip to wages because the customer still gets to choose what tipped amount they want to leave.
This means leaving a tip isn't required and wouldn't be subject to the new rule.
What Should Your Restaurant Do?
When it comes to automatic gratuity, restaurants have two choices:
Continue down the path of automatic gratuities and work with an understanding of the additional requirements.
Drop the practice altogether.
Every restaurant's different, so the decision will be up to you.