Did you read our Nashville Speaks Out blog and think, "why can't you do that for my city?"
Well guess what, Austin? You're up.
Join us as we reveal anonymous feedback from 22 restaurant employees in Austin, TX about the state of the city's restaurant industry.
Restaurants in Austin, TX

Austin saw a 12.6% increase in restaurants between 2010 & 2016. The increase in the same time period for the US as a whole? Just 0.1%.
The Austin restaurant scene is growing at almost 13 times the national average. Austin also has the highest year-over-year revenue growth in the country at 18%, with 681 weekly transactions. The national average is 9.2% growth and 461 weekly transactions.
What better time to reach out to employees in the Austin restaurant industry for some candid feedback on improving restaurant operations and retaining staff?
We asked Austin restaurant employees two important questions:
Working in an industry where staff turnover is so high, what's one tip you have for Austin restaurant owners when it comes to keeping employees around?
In a growing city like Austin, how do you recommend restaurant owners keep up with the new culture while also preserving the city's roots?
Read on for what over 20 restaurant employees had to say about their city's dining scene.
Austin Restaurant Turnover
The Austin restaurant turnover rate is at a whopping 75%. In a city with 6,000 restaurants and 1,000 food trucks for hospitality workers to choose from, how can you stand out?
The responses were not surprising. But what is surprising is that hospitality staff is still asking for perks and privileges I expected were long resolved - things such as understanding, compassion, respect, and a livable wage.
The average hourly wage for Austin restaurant workers is $11.85, which equals $24,638 annually.
With restaurant turnover so high, it's easy to forget to hire wisely. However, not doing so keeps the cycle of turnover going.
Here are some some poignant answers to our first question - "What's one tip you have for Austin restaurant owners when it comes to keeping employees around?" - separated by job title.
Bartenders & Counter Workers
"Keep hours consistent. Don't hire more people when your pre-existing staff communicates that they want hours. When you cut hours, that's when they go looking for another job."
"Pay them what they are worth to you as an owner."
"Respect schedule availability, f*cking feed us."
Food Runners & Bussers
"Running a restaurant is difficult. I'd argue that higher wages would make for less turnover. Considering that labor can make up 70% of your operating income, I understand that this is most of the time impossible."
"Hire people that are capable of being critiqued without taking it personally. Criticism is important, just as much as being thanked for your work effort. It's nice knowing you're doing a good job, but it's also nice being told what you're doing is wrong and the right way to fix it without the boss lashing out."
"Reasonable wages, understanding, and positive reinforcement of your employees."
Managers & Owners
"Keep promises and give pay increases when deserved. Don't work salary employees to death, and if you do, pay them well. Offer family meal (or meals) for workers, and offer vacation days off. It's time this industry treated employees with the same benefits as desk jobs."
"Treat them nicely. Earn their respect."
"The staff should be the first priority. Maintaining a strong culture is key. Happy staff, happy guests."
"Work just as hard as they do."
Servers
"Reward employees in any way possible. Highest sales, most apps sold, most alcohol sales; reward accordingly. This encourages employees to sell. Reward with a free meal/no back-of-house work/someone else cleans your section, etc."
"Listen to their complaints. Seriously, even if you can't fix them, at least listen. Also, an end-of-shift shot is an easy way to bond with employees and help them feel appreciated."
"Understanding and compromises - mostly about schedules. The majority of us work weekends, and sometimes we would just like a weekend off."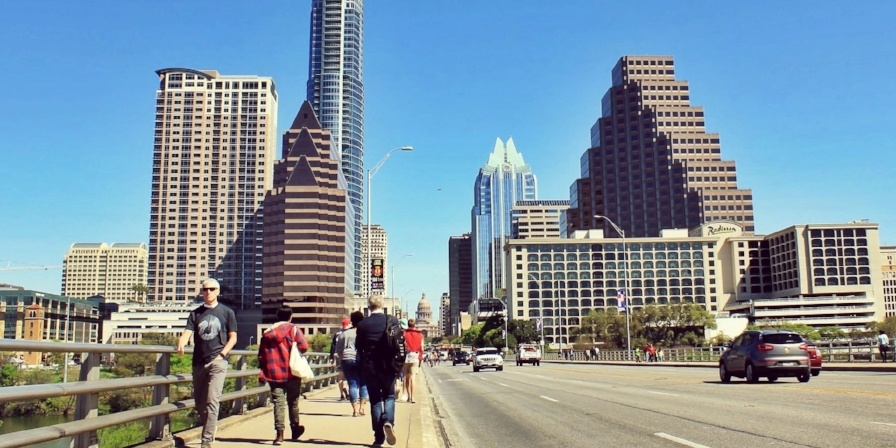 Austin Restaurant Community & Culture
The Austin population just hit a milestone of 2,100,000 people in March 2017. It's estimated to increase 2.8% in 365 days, and to reach nearly four million by 2040 - one of the fastest growth rates in the nation.
That's a lot of people.
Not to mention, Austin is the Live Music Capital of World, with more live music venues per capita than anywhere else in the US.
So what do your hospitality works recommended to keep Austin culture front and center? Restaurant employees gave this advice about finding the balance between cultural roots and keeping with the times.
Bartenders & Servers
"Pick one. New Austin or old. Don't try to be both."
"Don't conform to trends. Tread your own path because that is Austin's roots."
"Pick one or the other. Claim an identity and stick to it. Nothing worse than the restaurant that quits serving what you love because outsiders moved in."
Food Runners & Bussers
"Less gimmicks, more music."
"Use locally-sourced product."
Managers & Owners
"Keep it weird, but real."
"I think seasonal menus and new techniques help. By keeping the culture, promoting the arts with local artwork or events, and buying local produce. Try involving the community in the restaurant."
"Adapt to Austin, don't make Austin adapt to you."
Servers
"Find a niche and stick with it. Don't bend to the fads. When you do something really well, that's all you need to get people to come back. Fads are annoying and pass relatively quickly, plus they cheapen the city of Austin as a whole."
"Bring local things into your establishment, whether it be local beer, local art, or local music."
"Honor and respect the menu and the roots of the company/restaurant."
"Be your own spot. Make sure you have an identity."
Austin Restaurants: What are you doing to retain staff, appeal to guests, and remain successful? Do you have the right systems in place to make your Austin restaurant stand out? Let us know in the comments!
Other Restaurants: Click below for free information on how to make your restaurant team even stronger!