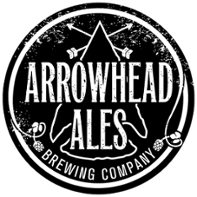 ---
---
Results
500
seat restaurant found a system that can handle high-volume demands
Customer Story
Arrowhead Ales Brewing Company Happily Hops On to Toast POS
Since opening its official location outside of Chicago, Arrowhead has become a funky full-service restaurant for beer geeks and families alike.
"We take something that looks like oatmeal and make it into a delicious drink," says GM and Assistant Brewer Gina DiZonno. "I love the process of starting from scratch and making a product that people love."
Designed for Restaurant Complexities
When Arrowhead initially opened, they selected a POS system developed by one of their food distributors. The hardware was sleek and modern, but Gina quickly realized that the system functionality itself just didn't take the cake.
"On the outside, it appeared to be user friendly," Gina says. "But we had no idea what we were getting into. Within a week of opening, we realized it just wasn't built for a large bar and restaurant like ours."
Gina found table and check management particularly difficult with the food distributor's system, an essential component for a 500-seat restaurant.
"When a large party wanted to split the bill into separate checks, we had to void everything out and start over. It clearly wasn't built to handle the volume and complexity of our business," Gina says. "With Toast, we simply drag the items onto separate checks and print the receipts. It takes seconds."
Toasting at the Bar
The bar is the flagship concept at Arrowhead, which always has 12 freshly brewed beers on tap in addition to a full bar menu. Gina found that bar service with Toast's bar POS system was quick and intuitive compared to their previous system.
"Toast has made our bar operations faster and easier," Gina says. "We can start a quick order or tab for the bar any time. The "Fast Cash" button is perfect when someone asks for a shot and a beer and throws down a $20 bill. It saves us an immense amount of time."
The easy bar functionality was a welcome change from Arrowhead's original POS system.
"Starting a bar tab with the original system was a nightmare," Gina remembers. "We had to create a table for every seat at the bar because it wasn't possible to open a quick tab by itself. I made 100 additional tables just to accommodate people grabbing a quick drink. With Toast, I don't have to tie up a table or a spot at the bar for someone who's going to close out right away."
Toast offers Arrowhead a more streamlined approach to bar and restaurant operations.
Agile Menu Management
Like most successful businesses, Arrowhead is constantly evolving. Their menu changes regularly based on sales data and seasonality.
"I look at sales data in Toast and make changes accordingly," she says. "When I add a new item into an existing menu group, it will automatically adopt the modifiers that are specific to that group. A new salad will automatically prompt for a type of dressing, for example. When I remove an item, Toast archives it so I can easily bring them back later."
Gina can make those menu changes from anywhere without having to stand at the terminal or even be in the restaurant.
"With Toast, I can make menu changes in the back office, my home computer, or my phone," she says. "The mobility and flexibility of not having to be here is fantastic."
"I added the daily specials from the zoo once!" she laughs.
To drive repeat business, Arrowhead runs daily discounts and promotional coupons. Toast makes it easy to specify when a discount is available and the user permissions required to redeem it.
"Pizzas are half off every Wednesday," Gina says. "Toast is programmed to only show that discount on Wednesdays and servers don't have to ask my permission to use it. With our previous system, I had to manually approve every discount, no matter what day or time. Toast allows managers to control discounting without approving every single order."
The Gift of Integrated Gift Cards
Not surprisingly, a gift card to Arrowhead is a much appreciated gift to any beer aficionado in the Chicago area. Prior to using Toast, Gina and her team managed a large gift card revenue stream on pen and paper.
"We sell a ton of gift cards. Before Toast, we didn't have a way to track gift card sales aside from counting the paper certificates," Gina says. "Our previous POS system couldn't accept gift cards as a payment type. All gift certificates were entered as comps, so our comp report was ridiculous."
The gift card program is built into Toast, enabling seamless reporting and simpler transactions.
"I sent the Toast team our gift card design and they took care of it," Gina says. "It was that easy. Now we can sell, redeem, and report on gift cards right in the system as a regular payment type."
Overall, Gina says the move to Toast has improved day-to-day life at Arrowhead.
"Toast is quick, easy to use, and clearly built for restaurants," Gina says. "The hardware is light and unobtrusive, so I can put it anywhere. The staff loves it because it's easy and intuitive. Overall, Toast has made us more efficient and my job a lot easier."