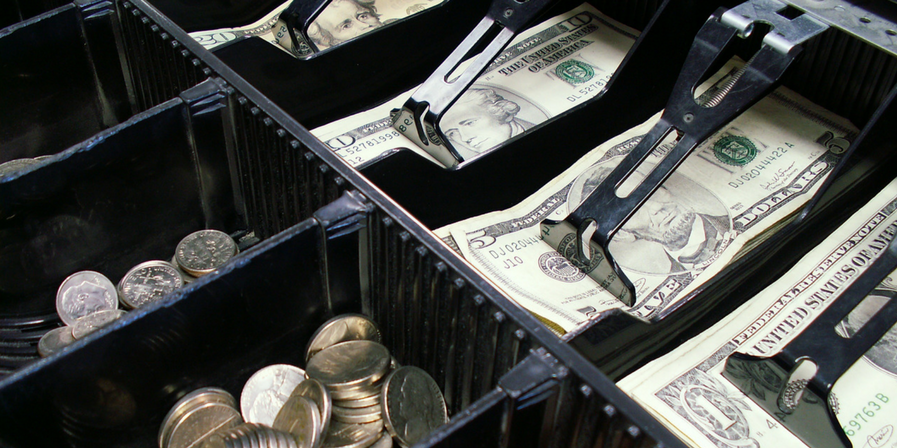 In 2016, payment processor Total System Services (TSYS) conducted its Consumer Payments study and found that when asked, "What form of payment do you prefer?" only 11% of respondents chose cash.
The fact that the traditional standalone cash drawer is quickly becoming obsolete should be no surprise, given that cash itself has lost favor over the years.
For restaurant owners, making smart decisions about equipment can help operations run more smoothly and ensure a positive customer experience. If you're only using a cash drawer, you're missing out on time-saving functions and reporting available through more robust point of sale systems. As more businesses realize this and upgrade, the old cash register is on its way out.
Here are three reasons why the old cash drawer is becoming obselete.
Will Cash Disappear Entirely?
While cash is not the preferred method of payment overall, it's still common for small purchases at specific types of businesses, including coffee shops and fast food restaurants.
Additionally, there are segments of the population that are predisposed toward cash.
While the financial industry often wonders if cash itself will become obsolete, it seems unlikely. Investopedia, Bankrate, and other publications rightly point out that millions of Americans don't have access to a bank account. This so-called "unbanked" population relies on cash at higher rates than the "banked" population.
Given these factors, it's not likely that cash will disappear completely, but old cash registers are not equipped for the demands of the modern restaurant business. Lack of analytics and reporting and the inability to integrate new technologies are two of the main problems causing cash registers to become obsolete.

Cash Drawers vs. POS Systems
A basic cash register has limited functions. Cash drawers of this type are noticeably limited in their ability to provide data that's crucial for your business.
A restaurant POS system is much more advanced. Even the most basic POS systems offer options such as card acceptance, sales reports, and inventory tracking, while the more advanced models add features like the ability to integrate electronic gift cards or loyalty programs, enable employees to clock in and out, scan items with a barcode scanner, send restaurant orders to the kitchen, and more.
As time goes on and technology evolves, POS companies incorporate more and more features into POS systems. Cash drawers, meanwhile, remain at their current level of basic functions.
Upgrading to a POS System
The thought of spending money on a new point of sale system when you already have a working cash register might not appeal to you. However, it's worth noting that in many cases you can save time and money in the long run by making the initial investment in a POS system.
Switching from a cash register to a POS system has multiple benefits.
Perhaps your staff currently writes orders by hand and walks them to the kitchen, then manually rings up the customer for the purchase. You can save time and eliminate errors by enabling functions like touchscreen ordering, sending an order to a kitchen monitor, and pulling up an electronic check, all of which are available with POS systems.
Additionally, integrated reporting in several key areas can help you make better business decisions. For example, integrated inventory management options eliminate the need to track stock in Excel files and manually reconcile counts. You'll be able to view reports for what items sell the best and what items don't, and even which employees have the highest sales.
You'll also be able to see when your peak times occur and more effectively schedule staff.
In today's fast-paced and competitive business environment, it's crucial to use all the tools available. Old restaurant cash registers simply can't keep up with modern demands, making them increasingly limited as technology evolves.
Cash drawers themselves - as a place to securely store cash - are still a good idea and can be incorporated into a full restaurant POS system. But if you're only using a basic cash drawer with manual sales input, it may be time to switch as cash registers become obsolete.