This guest post was submitted by Caoimhe Walsh of Bizimply, an Ireland-based scheduling company. We asked Caoimhe which American dining trends have made their way overseas - these were the ones that stuck out to her!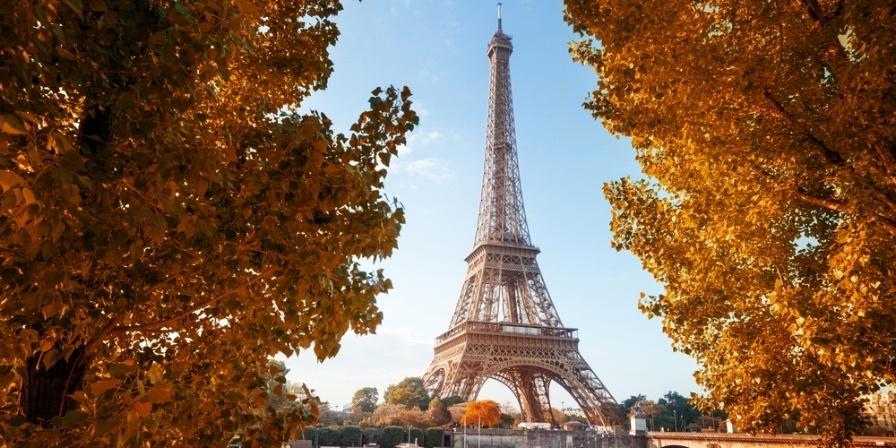 It's no surprise that America is usually the main driver behind popular dining trends that spread across the world.
With a highly-connected population who are always online, it's very easy for people to spread the word regarding new trends instantly through social media. With apps like Instagram and Snapchat, your guests can take pictures of their food and upload them straight away for the friends to see and comment on.
We see dining trends come and go on a regular basis, but mainstream trends stick around for at least a year.
During that time, the really good ones make it over to Europe and around the world. I have come up with a list of 5 American dining trends that are currently spreading across Europe.
1) Everything is Being Served in Bowls
I'm sure you have heard of the many different popular dishes that are being raved about mainly - because they are served in bowls.
(They usually taste pretty good, too.)
For example: with power bowls, smoothie/acai bowls, Buddha Bowls, and rice bowls, we can see why. Food is a lot more aesthetically pleasing and Insta-worthy when it is served in a bowl (there is even a trending #bowls hashtag on Instagram).
This trend - like most - began its modern popularity in America and has since spread across the world. For example, retailer M&S has recently started selling pre-prepared Buddha Bowls across Europe to meet this demand. Health-conscious consumers are especially drawn to these dishes seeing as most of them are packed with nutrient-rich ingredients. Here are some of our favorite pictures of a power bowl, acai bowl and buddha bowl (look away if you're hungry!).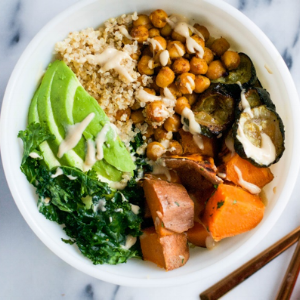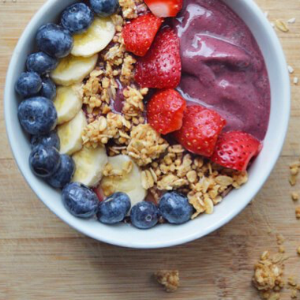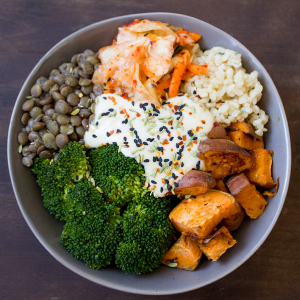 2) Poke (pron. 'poh-kay')
Poke would have to be the most popular dish out of the list. Poke is a traditional Hawaiian dish which consists of raw fish - usually mixed with salad or rice. It has become extremely popular in America and is currently spreading across the world like wild fire. It's the perfect dish for health conscious consumers and for anyone on-the-go as it is served in - you guessed it! - a bowl.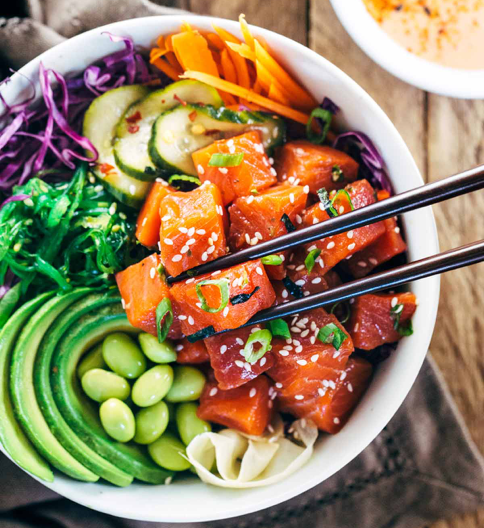 3) Virtual Restaurants
There are two main trends in the virtualization of dining.
The first involves restaurants which have no seats, where startups and restaurant chains open kitchens in cheap locations staffed by professional chefs. These no-seats restaurants then deliver top class food directly to customers. However, fast food restaurants such as McDonald's are also taking this trend on board as they have recently opened up a restaurant in New Jersey which has no seats and allows customers to walk up to a separate window to the drive-thru to target consumers who commute.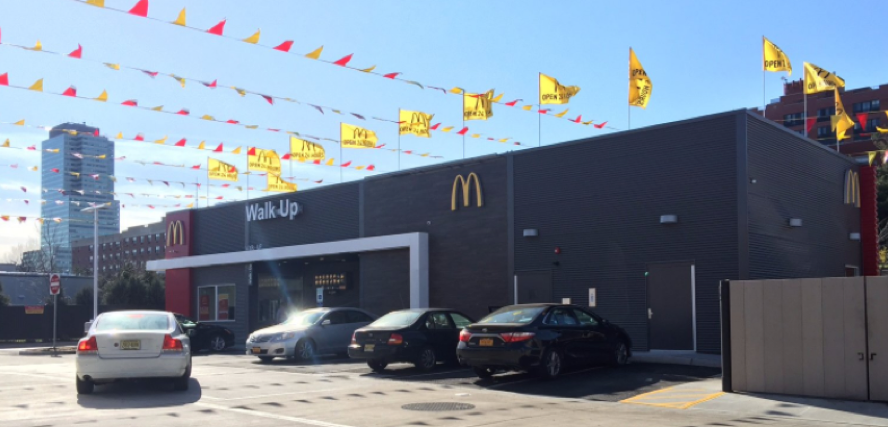 The second trend involves startups employing professional cooks to prepare food in their own home kitchens and then delivering the meals to consumers' homes. Examples include Yuma, in Montreal; Umi Kitchen in New York; and now has spread over to Europe, for example, Trybe in London.
This is a really good example of mass customization being applied to personal dining. Traditional restaurant businesses would do well to take note and adapt. Just as digital technologies are allowing 'bricks and mortar' restaurants to streamline their businesses using digital technology, these same technologies are enabling an alternative dining model which could become a real threat to the "physical world restaurants."
4) Seaweed Is Replacing Kale
After a long run, kale is finally seeing its last days of being one of the most popular green vegetables on the market.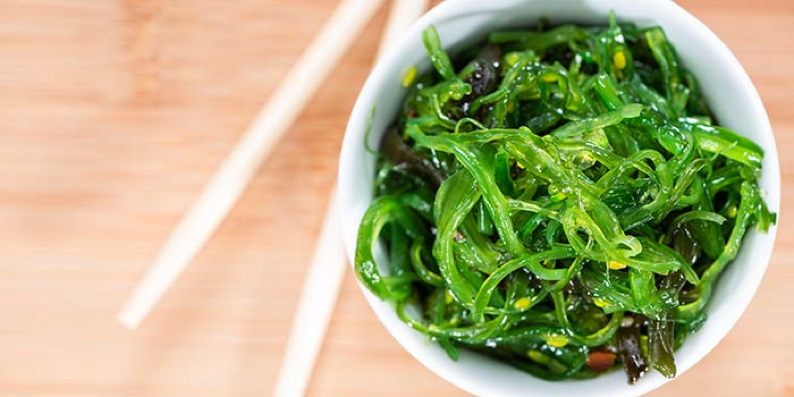 Seaweed is currently taking its place throughout America and (now across Europe) due to the fact that it is jam-packed with essential vitamins and minerals. Beieve it or not, seaweed has more Vitamin C per serving than an orange). We are seeing top chefs use it in a variety of dishes in high-end restaurants to add that umami-rich flavour to dishes.
It is also sold as a snack in stores throughout America and can be found in ones across Europe too.
5) Purple Everything!
Well, maybe not everything...but there are a lot of purple foods circulating around supermarkets and restaurants at the moment.
For example purple cauliflower, sweet potato, asparagus, corn, carrots, and brussel sprouts.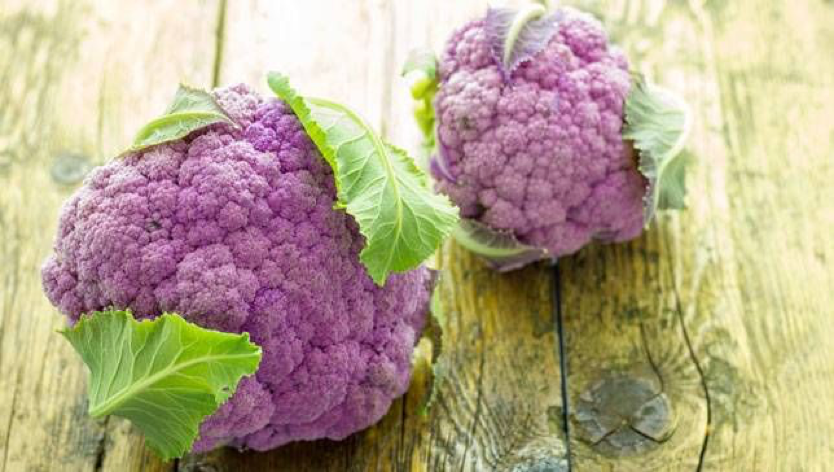 According to some studies, it has been shown that purple vegetables can lower the risk of various health problems such as diabetes, dementia, and heart disease, so it's no wonder that consumers want to include them in their diet. You can find them in supermarkets across America such as Whole Foods and they are popping up in supermarkets across Europe as well.
Soon enough, they'll be demanded in restaurants everywhere. If you aren't seeing the demand for them now, it's likely just a matter of time.
Which American dining trends do you expect to make their ways overseas? Let us know in the comments!