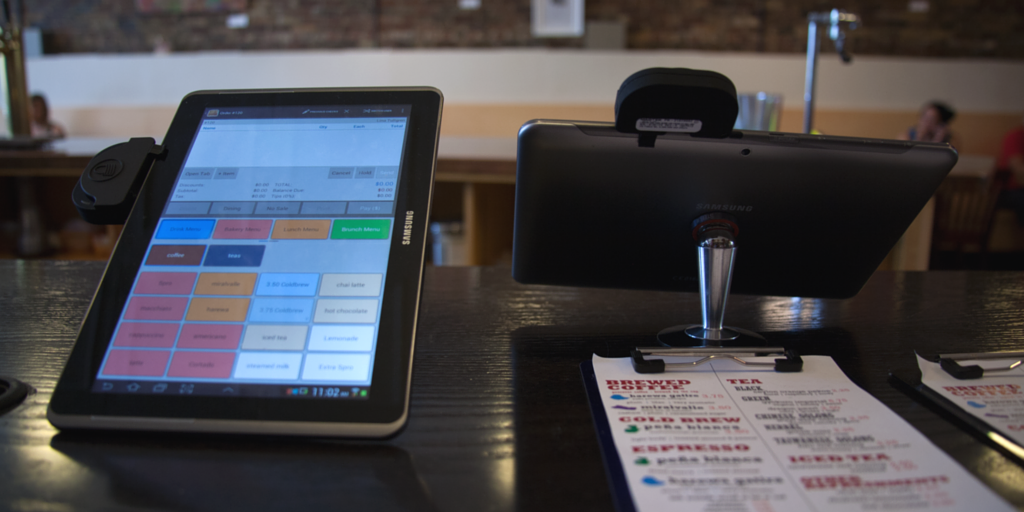 Whether you're opening a new business, expanding your current one, or simply need to make a systems change, the restaurant POS that you settle on will have a big impact on your success. This is the lifeblood of your business, and should be considered much more than a tool to send orders to the kitchen and take payments.
Even the most thorough research can leave questions unanswered – questions you may not have even thought about! There are a lot of options out there, and it's important to know what you're getting into. Make sure you ask the following questions during your demo:
1. What benefits will I see as a result of investing in this restaurant POS?
You should only be investing in a new system if it's going to improve your current situation. It's important to understand exactly how your new purchase will support your goals for the restaurant. Are you trying to get a better handle on the finances because you'd like to expand? Do you feel like you need to hold your staff more accountable for quality of service? Maybe you have a gut feeling that you should be making more money than is showing up on the books. Whatever you feel you need your system to do that your current one is not, have that in mind and address it directly with your sales rep.
2.What about data?
Data is your friend. Actually, quality data is your friend. The decisions you make regarding staffing, menu changes, promotions, and expansion should heavily rely on numbers. Can you access the items your staff has sold to make sure they are upselling? Can you pull a list of customers that typically frequent your establishment but have not visited in a while? Do you have any visibility into what items on your menu are selling the most, or not selling enough? Toast, for example, acts as the POS and credit card processor. This means you'll have access to customer spend and frequency of visits, which is all tied into our built-in restaurant CRM. Why not promote a free dessert to your frequent visitors during their birthday month to build loyalty? Make a list of essential reports, as well as the reporting you'd like to see, and ask your rep to show you how you can access that data.
3. Does the POS support our process?
The way you send food to the kitchen and process payments is important, especially if you're talking about a high-volume quick serve restaurant or a fine-dining full-service restaurant with a pre-fixe menu. Can you send orders the same way your kitchen is used to? If not, what options do you have? Make sure you explain exactly how you do things, and any improvements or changes to that process you'd like to make. Your rep should be able to explain how the restaurant POS can make this happen.
4. How will this POS support any major changes in the future?
Can the POS change with your business, without causing a disruption in service? If you decide to open an additional location, it's important to know how you can gain insight into data for both individual locations, and your business as a whole. Or, if you're going to open a patio next summer, you'll need to understand how your restaurant POS will work with this expansion. Ask your rep for some examples of other businesses that went through a similar change.
5. Which operating system does this restaurant POS use and why?
You may not be a "techie," but you need to fully understand that the system upon which the POS is built will have an effect on your business. There are several options, the most well-known being Windows or iOS. Toast, for example, is built on Android. Why? Because Android enables us to offer commercial-grade hardware options, better customization of features, and the ability to push out software updates more efficiently, to name a few reasons! If your sales rep isn't able to explain this in a way you understand, ask for someone else at the company who can talk you through the pros and cons.
6. What will the ACTUAL cost be?
There is more to a restaurant POS than hardware and operating systems. You'll have to consider the cost of implementation, installation, credit card processing charges, and most importantly, support. During installation, for example, your installer may find that you need another wire run, which will involve the work of an electrician. You'll also need to know what kind of credit card processing fees you'll be paying – this is complicated, but essential knowledge. Also, support is big! You should understand which situations are included in the cost of the system, and which will incur an extra charge. When all is said and done, any system will require support from time to time, as is the nature of technology. The cost of fixing it is a much bigger question. Ask your reps to specify any potential "surprise" charges, and avoid confusion down the road.
The biggest complaint we hear from business owners regarding their POS companies is a lack of transparency. When you're shopping around, it's important to sit down and spend some time understanding what it is that you need. Brainstorm with your FOH, BOH, and administration teams to gain a full understanding of their needs before you jump into any demos. And don't be afraid to demand clarification from your sales rep on anything that is still a little foggy in your mind. Remember, their job is to show you how to use their system to provide the solutions YOU need. The more you ask early on, the better informed you'll be to make the right decision!